**This post is part of a social shopper marketing insight campaign with Pollinate Media Group® andHuggies, but all my opinions are my own. #HuggiesSlipOn #pmedia http://cmp.ly/3/8vNxcO**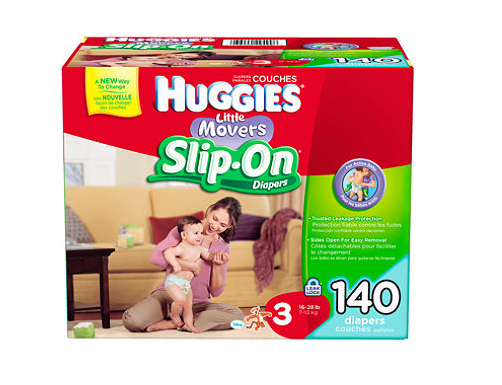 One of the most important items you will need to get as a new mom are diapers! Not only do you have to get diapers, but you have to make sure you buy the right brand of diapers. After much trial and error with trying out diapers on  Hayley, they only brand I have ever used on Zane is Huggies. Huggies is a name I love and recommend so very much! We have used several types of Huggies through the two years since he has been born, but we recently found out about the Huggies Little Movers Slip-On Diapers, which has become a fan favorite in our household.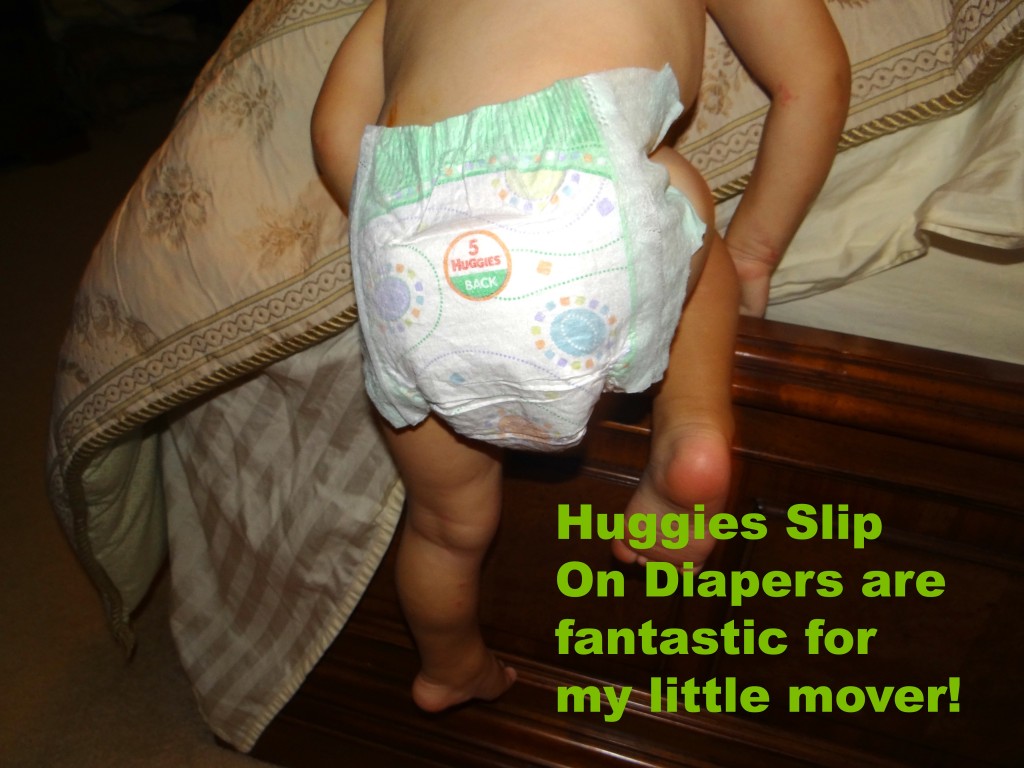 With my two year old, he just does not sit still! If you have a moving baby or beginning to walk toddler, I am sure you can relate.  As hard I try to get him to lay down on a changing table, it just won't happen anymore. Let's put it this way… the boy started walking at 8 months, so you can imagine the movable toddler we have on our hands today. Diaper changes were near impossible before we switched over to the Huggies Little Movers Slip-On Diapers.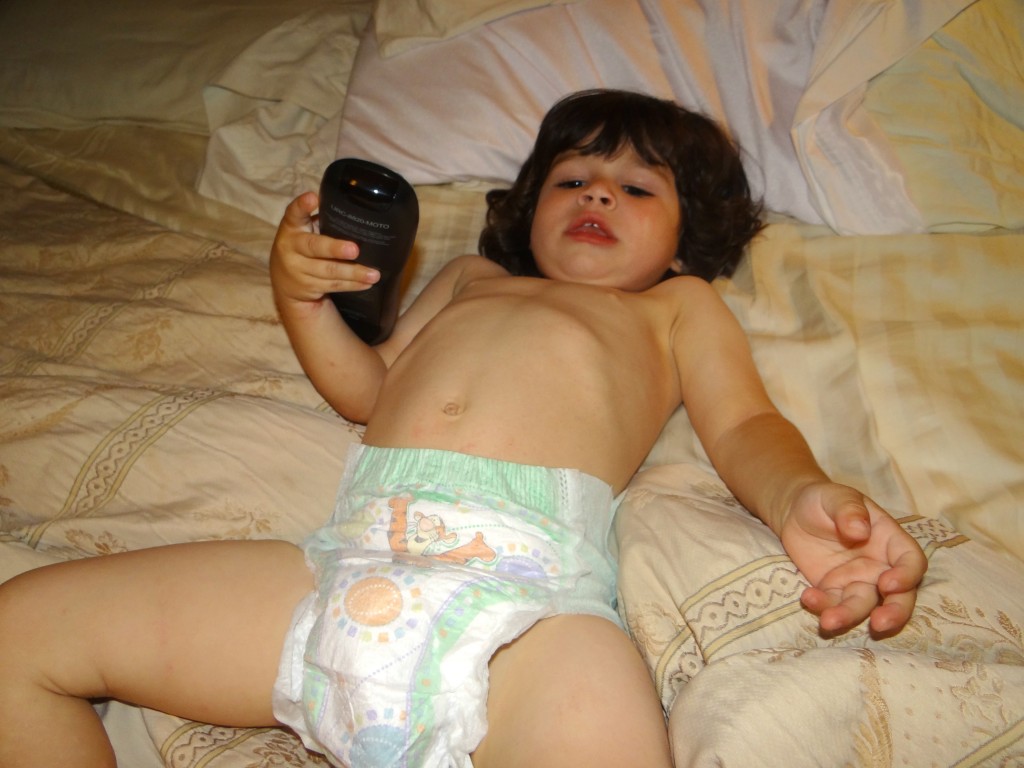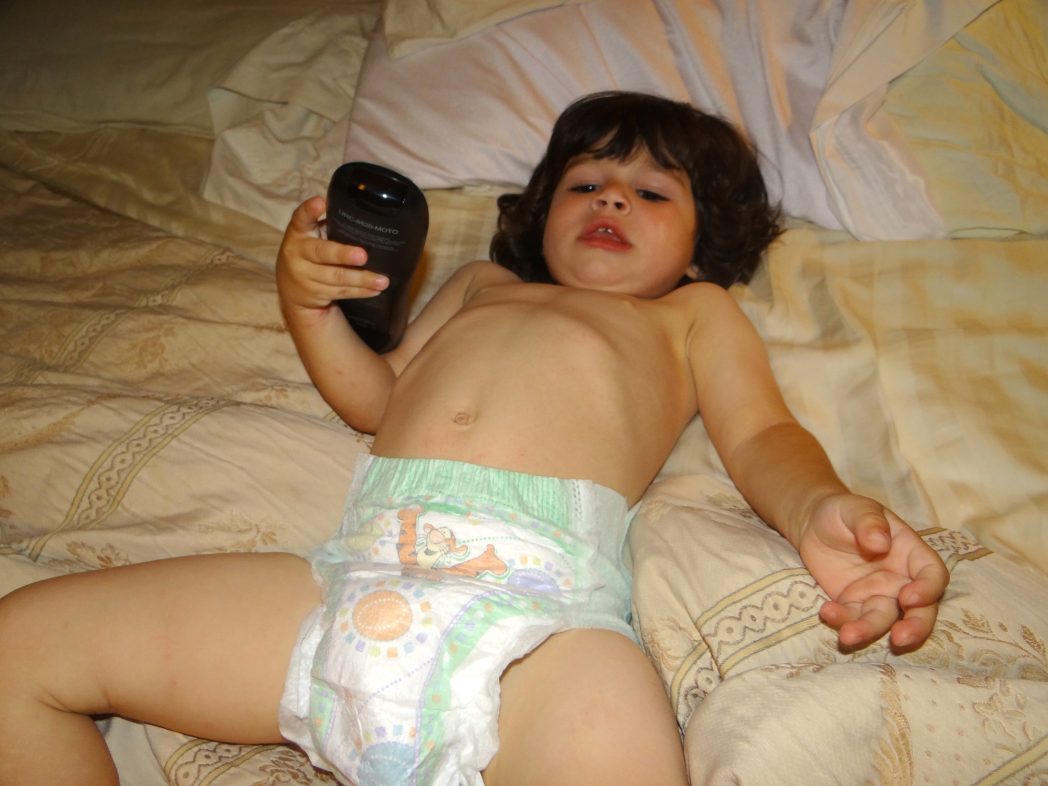 However, since we have switched to the Huggies Little Movers Slip-On, diaper changes have never been so easy. The Little Movers Slip-On has been a lifesaver product for us! They are specifically made for the newly walking or standing baby so you can do diaper changes quickly and efficiently.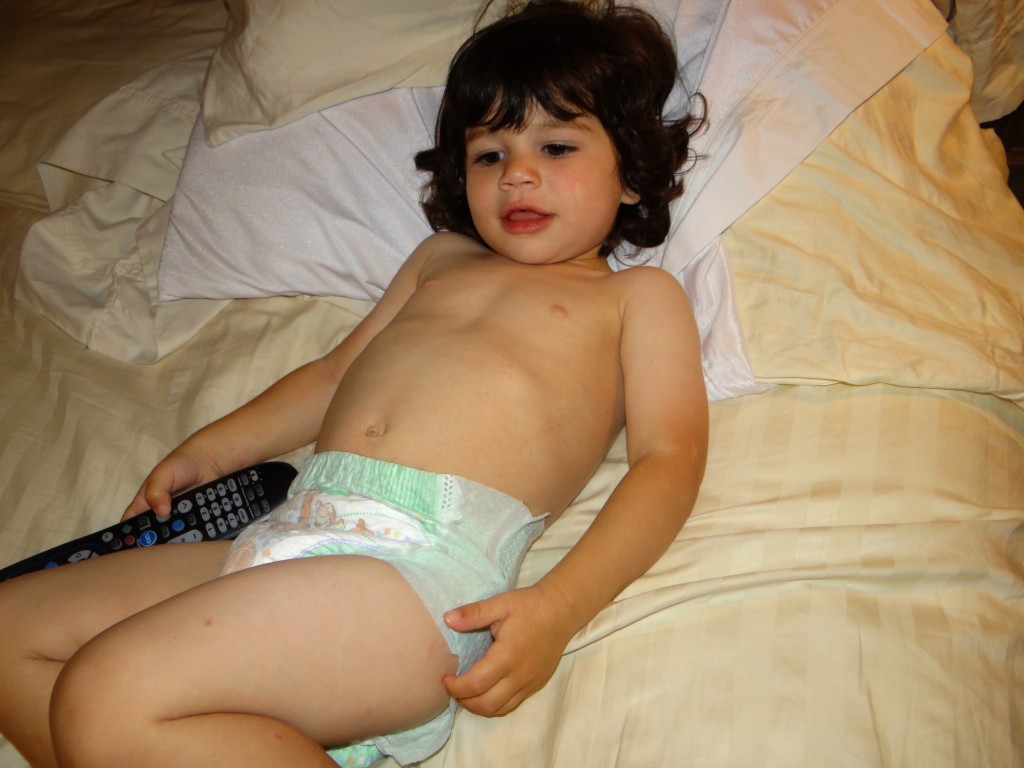 There are many features I love about the Huggies Little Movers Slip-On including being able to get the diaper on without ever laying down Zane. I can easily slip on and off the diaper for a quick change when he is on the move.  If you have a baby/toddler who can readily put their legs through the diaper holes, you can easily to do a change like this. However, if it is a messy diaper or you have a child who can't put their legs through, you have another option as well!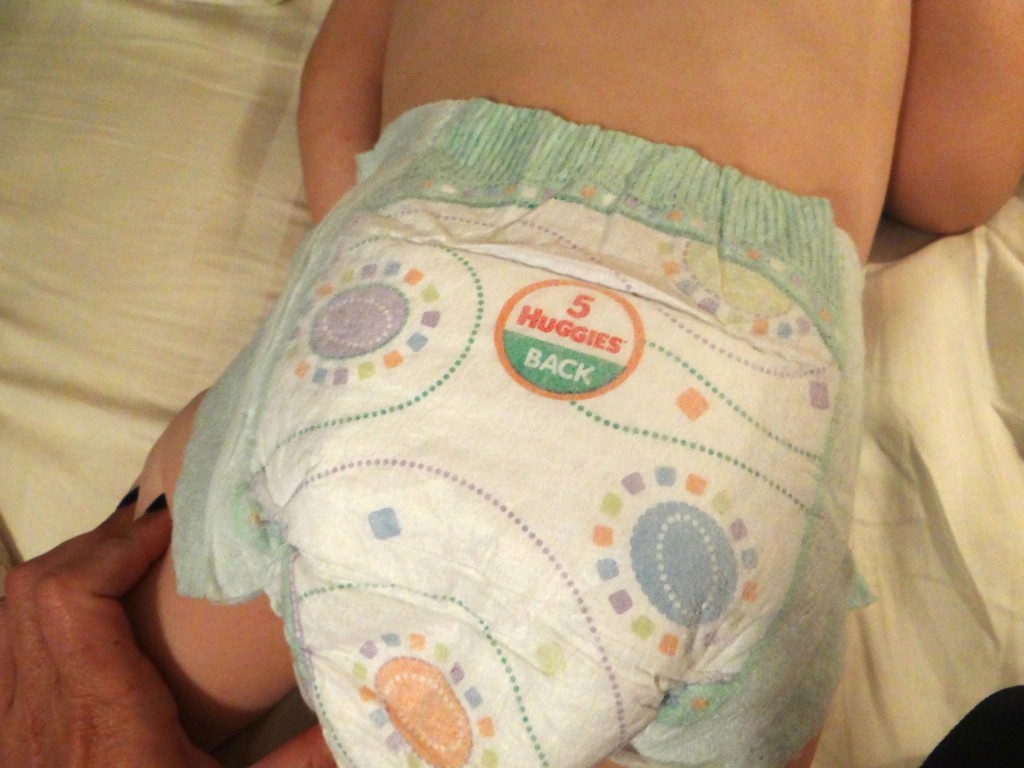 The Huggies Slip-On Diapers also has the traditional open/close tabs on the side of the diaper for easy on/off access. You can also do this with them standing up and just open the tab to put the diaper on. If you are more comfortable with your child laying down, you can readily do it this way as well.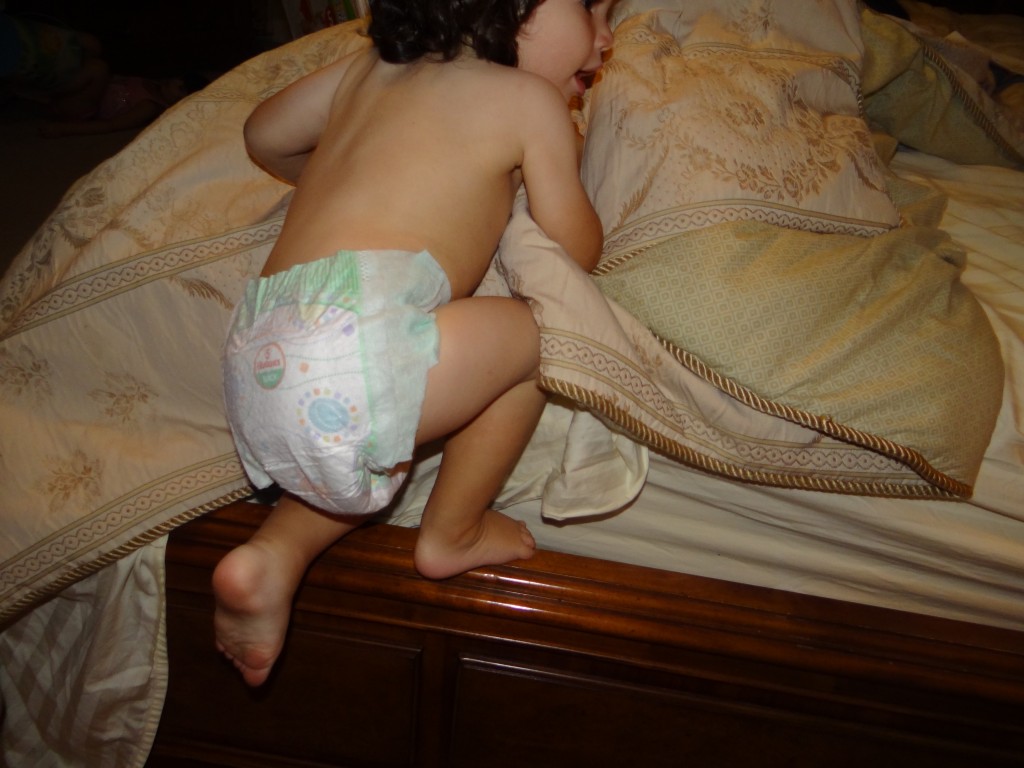 The Huggies Slip On-Diapers require no adjustments once the diaper is on. Once it is on, I promise you it will stay put just the way it is. I have struggled with finding the perfect fit with other diapers but I  do not have this problem with this diaper. They are made of  stretchy sides so your child will feel comfortable moving around in their diaper. They are made to fit and contour to your child.  You do not need to worry about any red marks or tightness that other diapers may cause- the Slip-Ons will not do this! They provide the ultimate comfort for your little mover, while being made to fit your baby!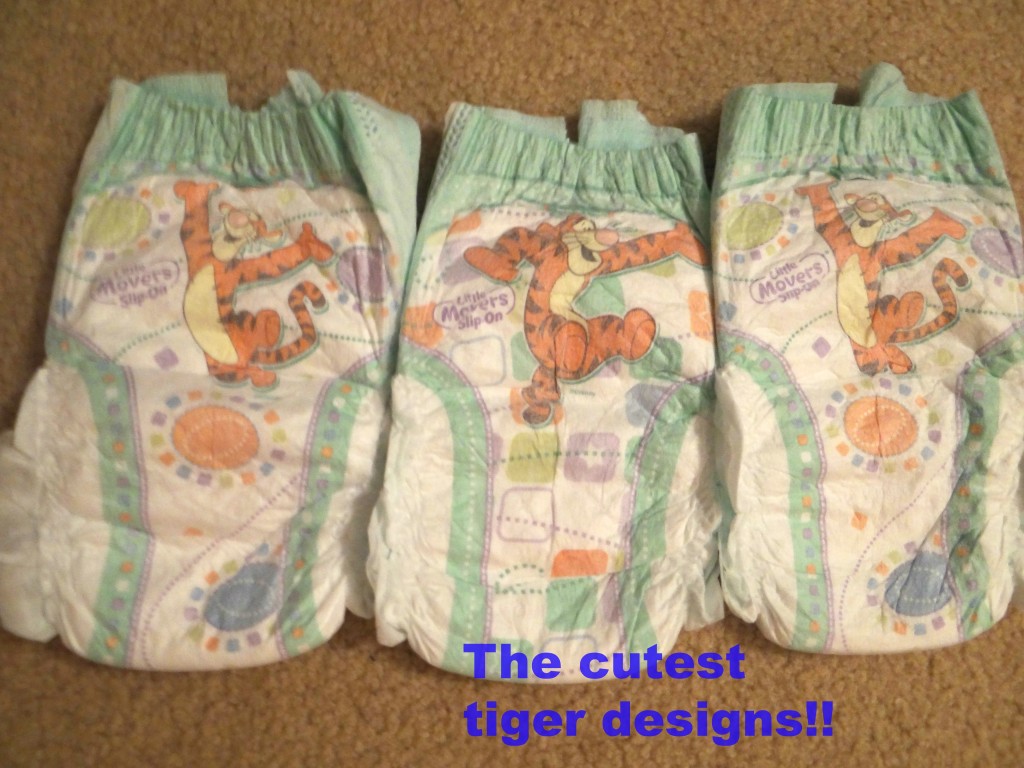 One of the best features of the Slip-On Diapers is the amazing Leak Lock protection. How many times do you put on a diaper, jut to have a wet outfit a hour later? I am sure we can all relate to this. However with the Leak Lock protection, the diaper has a long lasting core lock to keep in wetness which will keep your baby dry for hours. Since using these diapers, I have had only one leak accident and that was because of my error, not the error of the diaper. Seriously one accident in the 6 months since using this diaper- I say that is a smashing success!
I love the Huggies Slip On Diapers for my little mover as it provides an outstanding fit for my standing baby. I highly suggest trying them if you have an active child or even one who is starting to become active with walking/crawling/etc. If you want to check them out, be sure to click  here for a great $2.00 off coupon off  any package of Huggies Little Movers Slip-On Diapers: Huggies. Try them out today and let me know what you think!
Win it: One winner will receive a $25 dollar Target Gift Card. This giveaway is run via rafflecopter so click read more to see the actual giveaway. The only mandatory entry is to tell me what feature of the Huggies Slip-On Diapers you like the best in the comment section proceeding the post. While the other entries are optional, I highly suggest you fill it out to increase your chances of winning. Us only. Good luck!