Education is so very important to me. That is why, I love GradSave and what they stand for to make sure every child has the opportunity to go to college. It is as simple as buying a GradSave account and putting money into their college fund. College is ridiculously high and will even be getting higher! Be sure to check out GradSave today!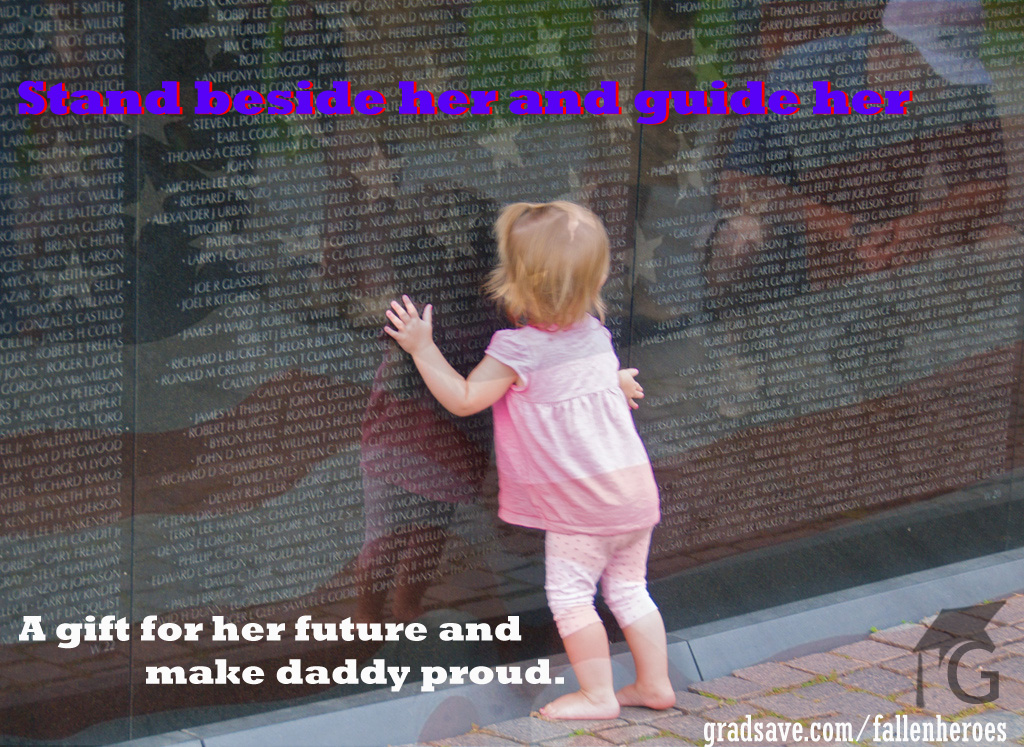 This 4th of July, GradSave and their partnership with the Children of Fallen Soldiers Foundation (CoFS) want to continue to raise awareness to provide educational savings for the children who have lost a parent while serving our armed forces. What a truly wonderful thing to do for these families!
Families chosen by CoFS are featured on GradSave's website can be found at http://www.gradsave.com/fallenheroes. As we celebrate our independence this 4th of July, let us not forget the men and women who have fought and died for our freedom and the children they left behind.
Visitors can show their support by contributing to these children college fund and leaving a comment to the family on their GradSave Profile page. Gifts start as low as $5.00 and in addition GradSave will be donating $1.00 for every GradSave transaction made from July 1st – 7th including gifts made to any of their current 8,000+ GradSavers.
The Children of Fallen Soldiers Foundation is a non-profit, non-partisan organization that aims to meet the needs of children who have lost a parent serving in the United States Armed Forces. The objective is to let these children know that our nation's citizens and families recognize their loss and are committed to help them achieve their highest potential in life. GradSave believes there is no better way to help them achieve these dreams than by providing them with a way to fund their college education.
GradSave is the #1 College Savings Registry with over 8,000 families saving for college using the crowd-funding platform. Chief GradSaver Marcos Cordero mission is to make saving for college easy and effective for American families by using "the power of many". For more information please  visit www.gradsave.com
*This is a partnered post. All my opinions are my own and not swayed by outside sources.