I have two kids who are totally obsessed with my iPhone. When we go to a restaurant, I usually end up giving my phone to them, because it keeps them busy with all the apps I downloaded for them. While it keeps them busy, usually the home button gets touched and Zane starts to have a conniption. He gets upset because he presses the button and then he does not know how to get back to his app that he is playing with. He then proceeds to give it to me, to try to fix it. While this is fine, it gets annoying to constantly get try to put back his favorite video or app on my phone, when I am trying to eat.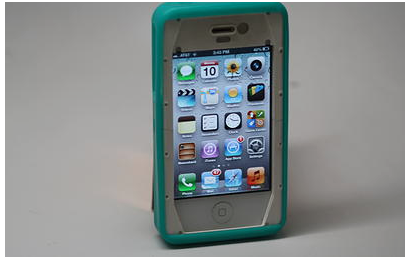 Thankfully, two parents had the same frustrations as I did and met with an IT person  to try to invent a case, where it is virtually impossible for your kids to press the home button. The reason is, once the case is put on, the home button is blocked by the case. You are able to prevent your kids from touching the home button, and then once they are finished using it, there is a switch to be able to see the home button again. It is a very innovative product for those of us that are parents.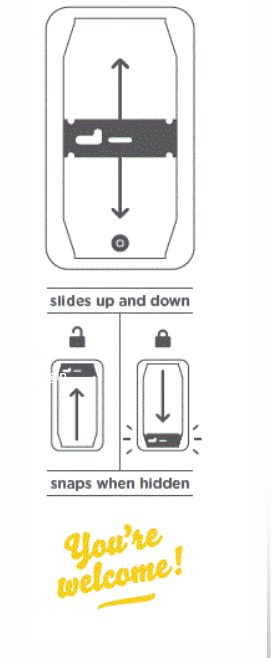 KidGlove is a protective case designed for parents of toddlers. Parents can use it to hide the home button of their iPhones so their toddlers can use them to play, and parents don't have to worry about them navigating away from kid-friendly apps. You can use this case as a perfect way to feel safe that your kids will not be wondering around and trying to get into other functions of your phone that they should not be in.
We have had much successes since using the KidGlove iPhone case. It is currently available for the iPhone 4 and 4S!  I would definitely recommend this case to parents of toddlers and I think it would make a wonderful gift to those who are parents of young ones.
You can purchase the KidGlove today on their website: www.KidGlove.com for $29.99!
*This is a sponsored post. I received the product and compensation in exchange for this post. My opinions are my own and not swayed by outside sources.