*I wrote this review while participating in an influencer campaign by Mom Central Consulting on behalf of HealthyWomen and VISTAKON® Division of Johnson & Johnson Vision Care, Inc. and received a promotional item from Mom Central to thank me for taking the time to participate.*
Here in Rhode Island, when the weather gets nice everyone is always outside. I may be biased, but I think we have some of the most beautiful weather and scenery in the summer months. However, with that being said, it is so important to make sure we are always protected for ourselves and our kids against the strong UV rays. Researchers estimate that a significant amount of lifetime exposure to UV rays may occur by age 18 and that children's annual dose of radiation may be up to three times that of adults. That's why it is so important to protect children's eyes with appropriate eyewear.  I always hound my kids to make sure they have eye protection against all those damaging UV rays. It might be nearly impossible to make a 2 year old wear sunglasses, but I can tell you, it can and should be done!
Did you happen to know that while direct sunlight can be extremely damaging to the eyes, reflected UV rays (i.e., from water, grass, sand) can be even more dangerous? To protect myself, whenever I go outside I make sure I have an ample amount of sunscreen on, always wear a wide brimmed hat, and wear UV-blocking sunglasses that completely cover my eyes.  I make sure my sunglasses protect me from all sides and have UV protection. While short term damage for sun damage to your eyes might not seem so imminent, long term damage can be quite severe.The intense ultraviolet (UV) rays of the sun damage sensitive cells in the eyes can eventually affect vision in some people. A number of studies have shown sun exposure may increase your chances of developing eye problems, such as cataracts  later in life.It is better to be overprotected than under protected when dealing with the sun.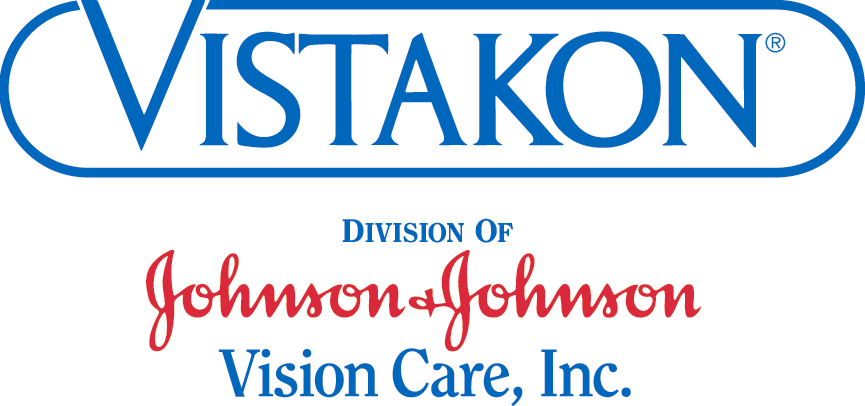 Here are some tips to protect your eyes from sun damage:
Protect Your Eyes From the Sun
Remember that direct sunlight isn't the only threat to your eyes. Reflected UV rays can also be harmful. For example, fresh snow reflects as much as 80 percent of UV radiation; dry sand about 15 percent; and sea foam about 25 percent. And, because you're more likely to look down than up, more UV light is reflected directly into your eyes. Hats with brims offer no protection from reflected UV rays.
The time of day and time of year influence the severity of harmful UV rays. Because the eye is naturally shaded by the brow ridge when the sun is high in the sky, the highest ultraviolet radiation exposure for eyes is in the morning and mid-afternoon, rather than at noon, as it is for skin. Sun exposure to the eyes also tends to be more constant in fall, winter and spring when the sun is lower in the sky.
Wear sunglasses that limit UVB and UVA rays to no more than 1 percent transmission. Look for glasses labeled as blocking at least 99 percent of UV rays.
Choose sunglasses with lenses large enough to completely cover the eye and prevent as much light as possible from entering the eyes by getting around the edges of the glasses. Wrap-around sunglasses are best. I personally like to wear big sunglasses, because not only are they fashionable right now, but they offer the highest protection.
Select darker lenses, particularly if your eyes are light sensitive. Gray lenses offer less color distortion than other color lenses, though no more protection.
If you wear contact lenses, ask your eye care professional about UV protection. Contact lenses that offer UV protection are classified as class 1 or class 2, with class 1 providing the highest levels of UV protection. For example, all Acuvue Brand Contact Lenses offer either class 1 or class 2 UV-blocking, and among contact lens brands, only Acuvue Oasys Brand Contact Lenses and 1-Day Acuvue TruEye Brand Contact Lenses offer the highest level of UV blocking available in a contact lens, blocking more than 90 percent of UVA rays and 99 percent of UVB rays that reach the cornea. Although UV-blocking contact lenses are beneficial in helping to protect against harmful UV rays, clinical studies have not been done to show that they directly reduce the risk of any specific eye disease or condition.
Remember, more is better when it comes to protecting your eyes from the sun. If you're planning to be out in the sun, protect your eyes with a combination of quality sunglasses, UV-blocking contact lenses, and a wide-brimmed hat.
When looking at the above tips to protect my eyes from the sun, one of the changes I have made from reading this, is to buy the Acuvue 1 Day TruEye Brand Contact Lenses. I have been a contact wearer for over 22 years now. I started wearing contacts when I fought my mom with wearing glasses. I did not like the appearance of glasses, so I would just be squinting all day to see. She finally caved to buy me contacts.  The brand that I have worn for the the last 10 years or so is Acuvue. My husband is also an Acuvue wearer, so we are very familiar with just how awesome their contacts are.
However, when we read that the  1-Day Acuvue TruBrand Contact Lenses offer the highest level of UV blocking available, we decided to make the switch from our present one a day lenses to these. I will still need to wear my wide brimmed hat and UV protected sunglasses with these contacts, but I will then feel 100 percent confident in knowing I am protected against harmful rays, which is so very important!
As for me, even with wearing contacts the last 22 years, I still do not 100 percent follow all the rules for eye safety. I know I need to get better in making sure I change some of my habits, so I have true eye health for many years to come. We only get one pair of eyes for our lifetime!
One of the worst things I do is sometimes sleep with my contacts in. This is not on purpose but sometimes I inadvertently forget to take them off. The next morning I wake up with very dry eyes and they stay red for the whole day. The other bad thing I do is I use a saline solution to clean my contacts, when I should be using an approved disinfectant given by my eye doctor.
I know, unfortunately,  I am not alone with not following all the rules for safe use for eye contact safety.  Healthy Women.org compiled a great amount of tips for proper contact safety that I think is very important for any contact wearer to read! We can all learn something about eye safety and dealing with contacts with these great tips. Be sure to also check out a great article from Healthy Women about what you need to know about the sun and your eyes to achieve eye health!
**I wrote this review while participating in an influencer campaign by Mom Central Consulting on behalf of HealthyWomen and VISTAKON® Division of Johnson & Johnson Vision Care, Inc. and received a promotional item from Mom Central to thank me for taking the time to participate.*