My kids can sit and watch Bubble Guppies for hours! It is no joke in my household when Bubble Guppies are on! Both kids are HUGE fans!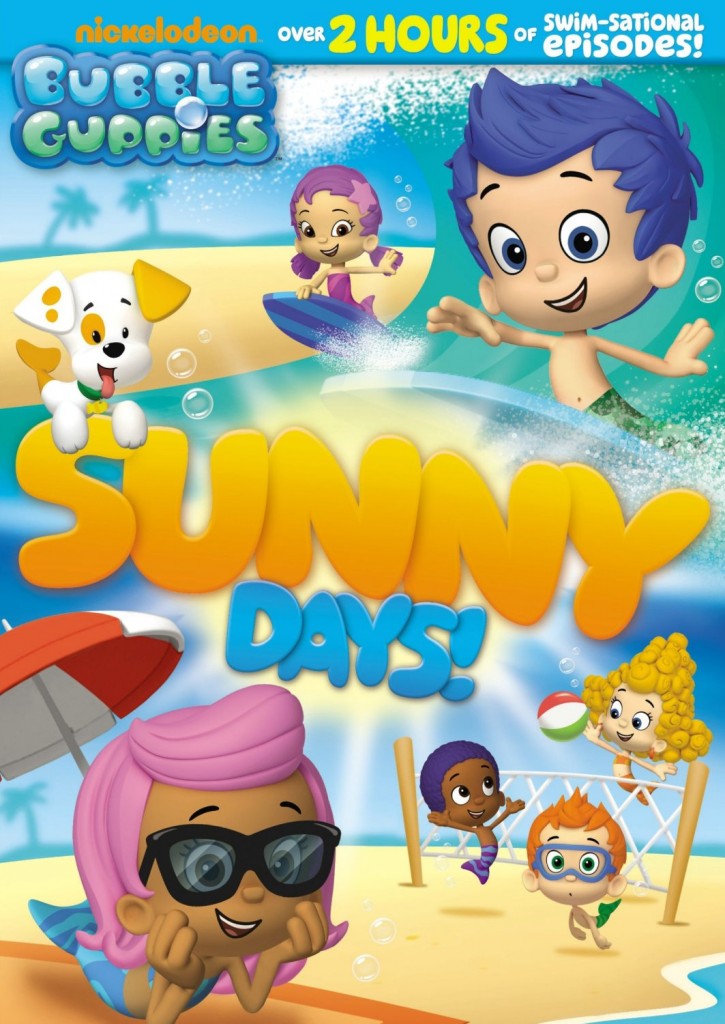 That is why were excited to hear their is a new Bubble Guppies DVD: Sunny Days is now available! It has over two hours of summertime fun on the third adventure- packed DVD! This all- new DVD includes six exciting underwater adventures ready to help kids beat the heat. Created by Nickelodeon Home Entertainment and distributed by Paramount Home Media Distribution, Bubble Guppies: Sunny Days! is now available for the suggested retail price of $16.99.
Bubble Guppies: Sunny Days! Episode Synopses:

The Beach Ball

If Molly's new friend Sandy doesn't finish her work on time, she might not be crowned Queen of the Beach at Big Beach Ball! She needs help from some hard-working Guppies for her chance to win that crown!

The Legend of Pinkfoot

 The Bubble Guppies are going on a camping trip! Grab your flashlights and gather around the campfire to make s'mores and hear about the spooky legend of Pinkfoot!


It's the Big Bug Parade and the Bubble Guppies are marching with the ants and buzzing with the bees! With so many different kinds of bugs, every Guppy has their favorite. But it's a special spider named Charlie that catches Gil and Molly's friendship.

The Sizzling Scampinis!
The Bubble Brothers Circus is coming to town, and all the Guppies are getting into the act! See Goby the clown, Gil the acrobat, Oona the lion tamer…just watch out for that pie! SPLAT!

Bubble Duckies!
Welcome to the Wings Over Bubbletucky Air Show! Today the BubbleGuppies are watching a whole bunch of birds take flight! But when a family of flying ducks gets lost in a storm cloud, it's up to Molly, Gil and a friendly little duck named Beep to fly in and rescue them!

Gup, Gup, and Away!
Pack a suitcase and hurry to the airport! Help the Bubble Guppies fly an airplane through the sky and over the clouds – just be sure to keep an eye out for airplane pirates!
All of these episodes are bright and lively! The songs are completely catchy and the episodes are educational for all the little ones! It will definitely be staying in my DVD repertoire for a long time!
Be sure to purchase Bubble Guppies: Sunny Days today on Amazon!
*I received the above product for review purposes. All my opinions are my own and not swayed by outside sources.