We have been shopping Plan Toys since I first had kids. I love their toy idea, as all of their toys are made of recycled wood, so they are not only fun for the kids to play with, but they are great for the environment! They make toys to the highest safety level with superior quality. They are the first responsible wood toy company in the world. The company started in 1981 and continues to be one of the most popular wooden toy companies around!
Hayley received the Plan Toys Dollhouse for review and I have to say that it is a fan favorite. The dollhouse is kept in her bedroom and in the morning, instead of calling out for us, she plays alone with her dollhouse. It comes with a three bedroom dollhouse with toy doll furniture included. The set up of the dollhouse is virtually seamless and we had it put together for her, in about five minutes time.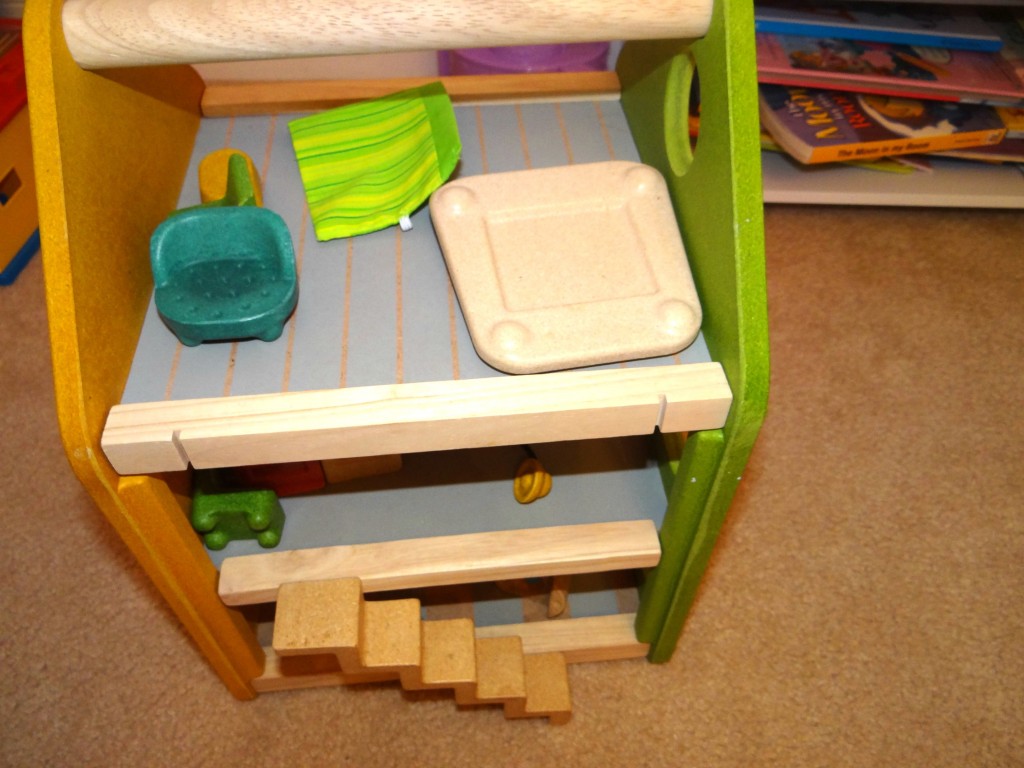 The Plan Toys Dollhouse features windows, stairs, a large attic, partitions, and more! There is plenty of space for your kids to add in the furniture and also to collect furniture as they go. Hayley received furniture with the set (sold separately) but we then supplemented some of our own furniture. It is a very good size so it will grow with her through the years.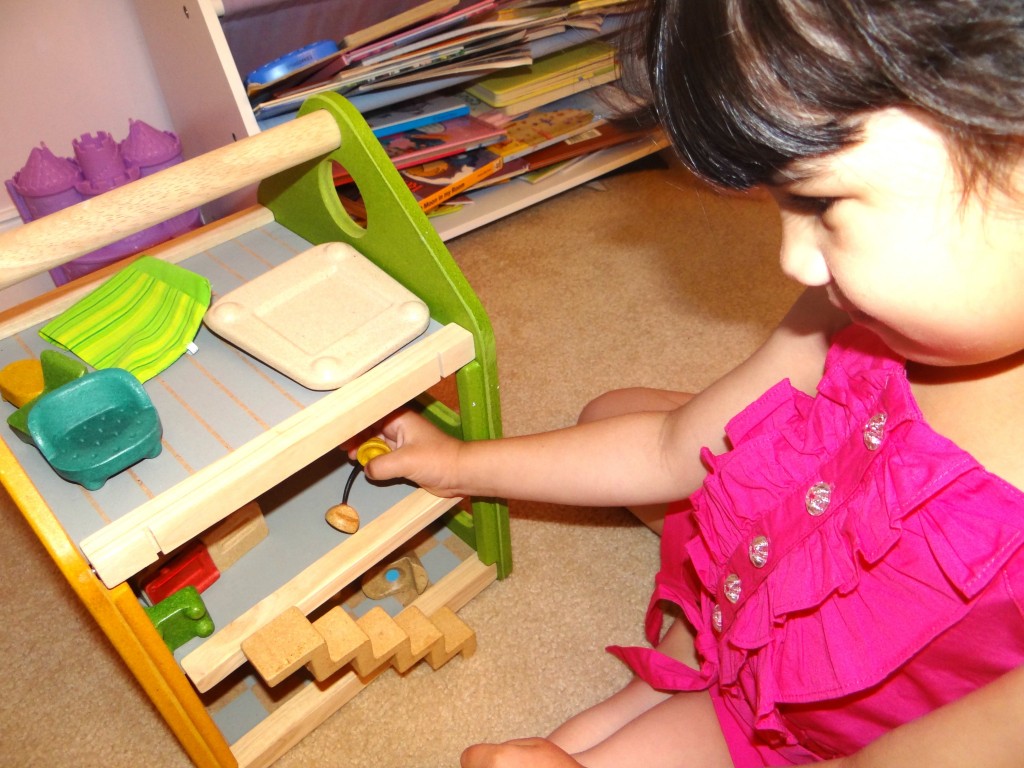 Hayley LOVES to play with her dollhouse. It is not super big, which she likes and it is not overwhelming to play with. It is the perfect space and size for a 4.5 year old like her. She loves to play house and put the dolls in their own bedroom, living room, dining room, and kitchen. She uses her imagination to have the dolls go to sleep and then uses the stairs, to go into the kitchen. It is truly is so cute seeing her play but learn the idea of creativity by playing with the Plan Toys Dollhouse!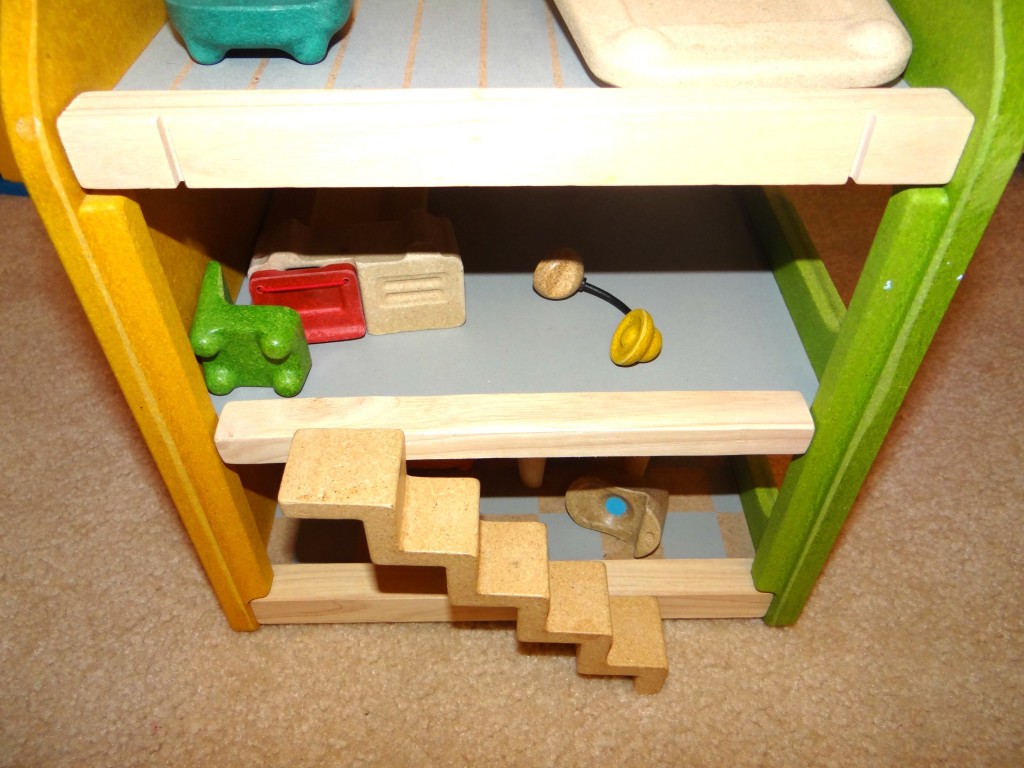 Little girls all over will love the Plan Toys Dollhouse, which can be found on the Plan Toys website. This dollhouse retails for $125, which is a great price for a dollhouse these days!
* I received the above product for review. All my opinions are my own and not swayed by outside sources.