I remember being a young girl and watching the Berenstain Bears on Saturday mornings. It was my favorite show watching the four main characters, Mama Bear, Papa Bear, Sister Bear, and Brother Bear interact with each other in a charming and endearing manner. When Hayley was born, we bought her a few Berenstain Bear books including her favorite, Berenstain Bears going to the Dentist, which continues to be her favorite book to this day.
The Berenstain Bears now has a special limited edition package called the Berenstain Bears: Golden Brother Edition and Bernstain Bears: Golden Sister Edition which features an over two hour DVD and a plush 10 inch Berenstain Bear. These limited edition sets are exclusively available at Walmart and Sam's Club stores across the United States for $19.99 each.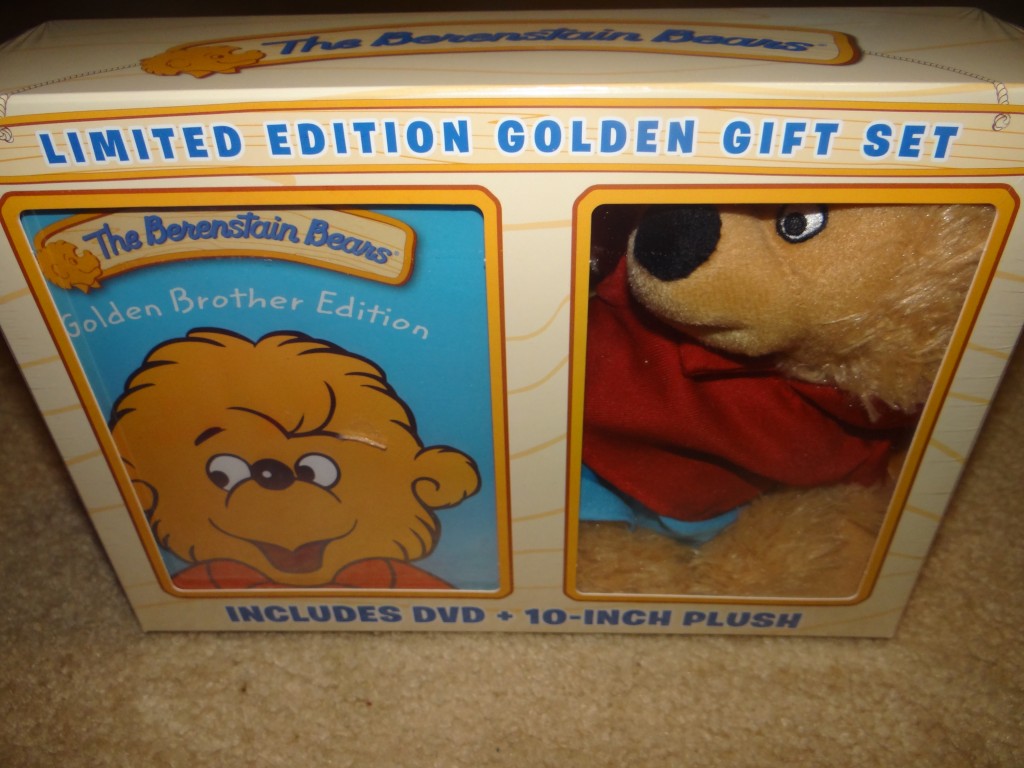 In the Berenstain Bears Golden Brother Edition, Brother Bear loves sports of all kinds, especially soccer. He often acts as protector and stands up for smaller cubs at school. Set in the rolling hills of Bear County, this animated comedy stars a fun family loving family of honey bears whose love, loyalty, and humor allow them to overcome any obstacle that finds its way down to their sunny dirt road.  It is 120 minutes of episodes that allows fun, excitement, and important lessons to be learned.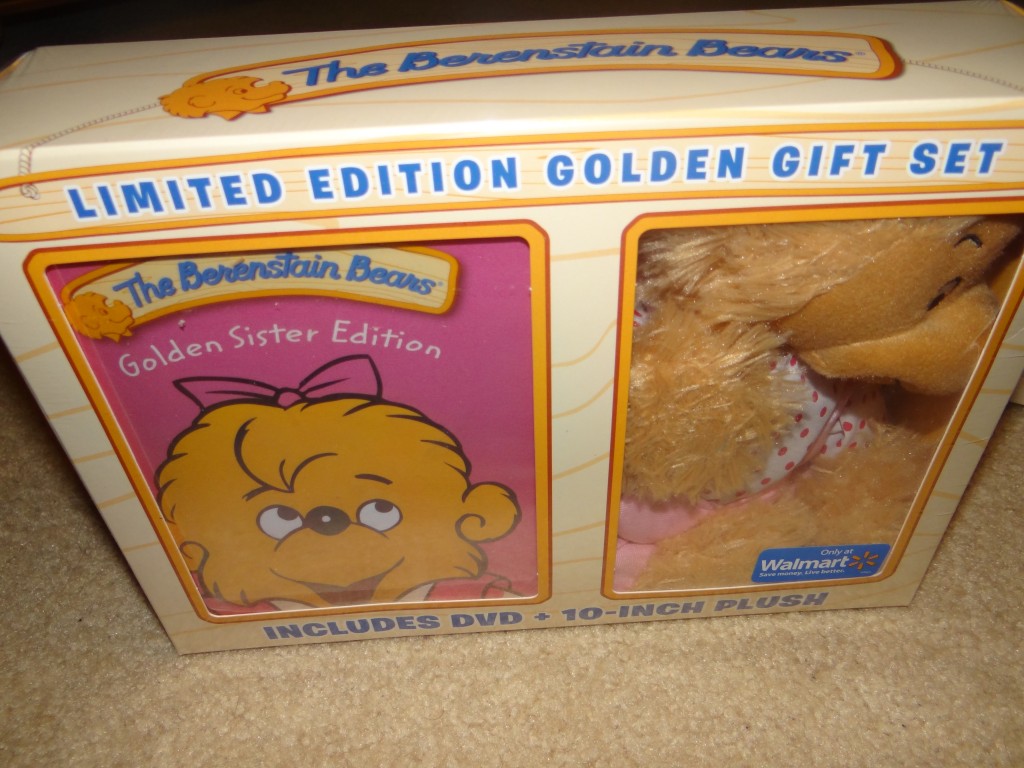 In the Berenstain Bears Golden Sister Edition, sister bear is a spirited, spunky third-grader. Outdoorsy and sports-minded, she loves fairy tales, writing, and jumping rope.  Sister Bear is a highly-competitive, born-to-win, self-reliant third grader, who is often braver than she imagines.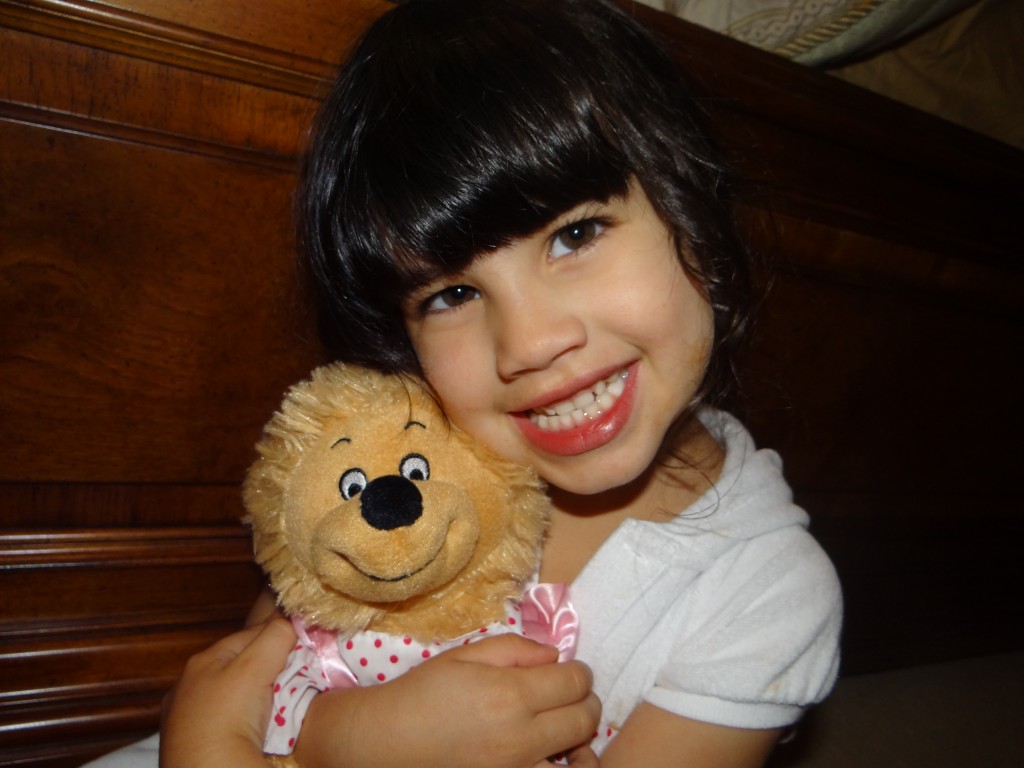 The kids both love these DVDs! The funny, familiar experiences of this bear family instills timeless life lessons and reflect the traditional community values of country life. All of the episodes teach an important lesson and are truly adorable! I have to add that the plush Berenstain Bears are a favorite of the kids!  They sleep with them every night!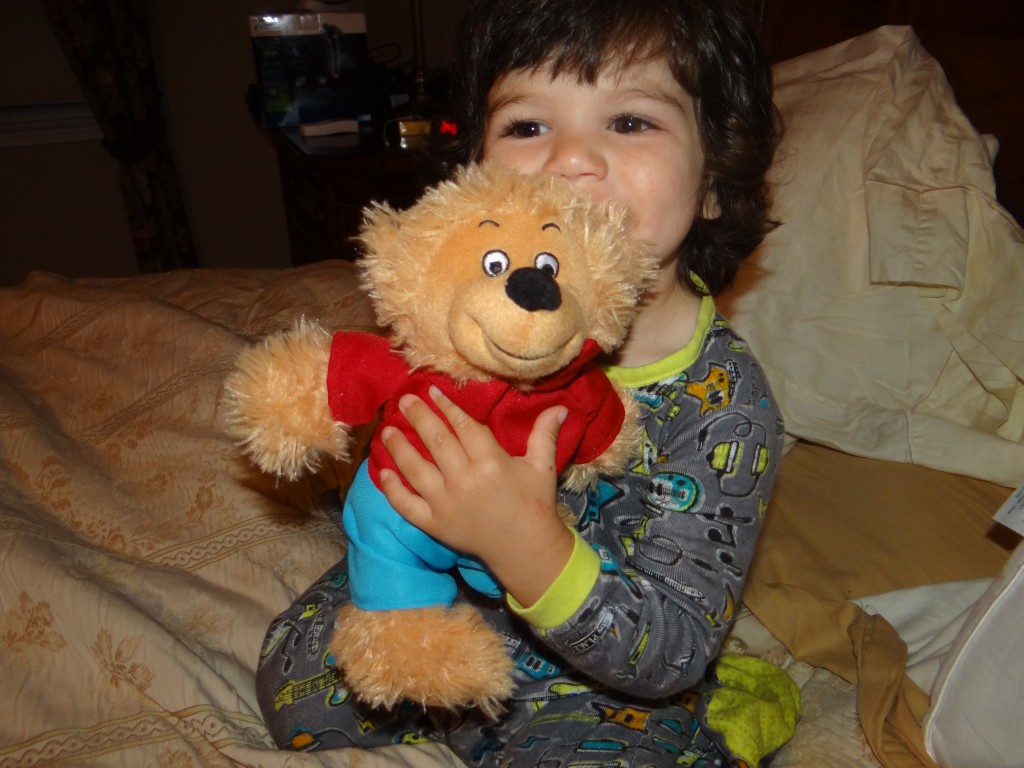 *Thanks to Team Mom for sending me products for review. All my opinions are my own and not swayed by outside sources.