**I participated in a campaign on behalf of Mom Central Consulting for AVEENO. I received product samples and a promotional item as a thank you for participating.**
I am going to let you in on a little secret. My husband has this horrible goatee when I first met him and I absolutely hated it! I begged him to shave it off, but alas, it was his decision, not mine, to take the plunge and shave off the facial hair. On some guys, facial hair looks great but on my husband not so much! On our Hawaii trip a few year back, he started to shave some of it off, but when we got home, he decided it was finally time to get rid of the facial hair.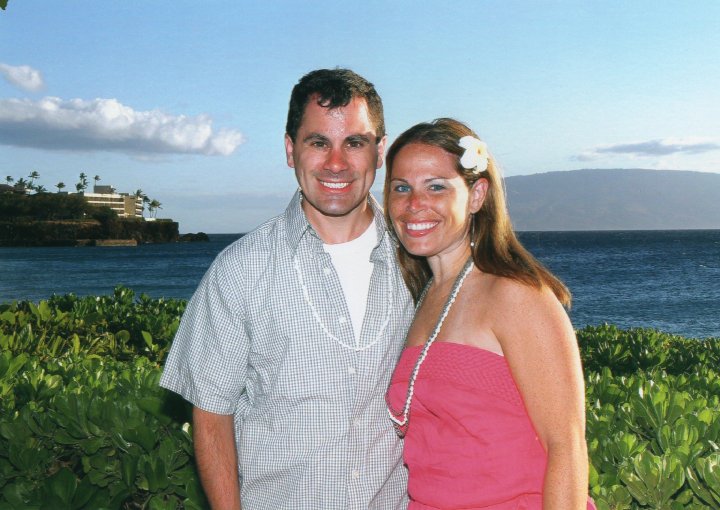 Now, he has a slight addiction with shaving. He now shaves every other day and I swear he is in the bathroom a good 20 minutes trying to adequately shave.  He always complains to me that his face feels very dry most days. I explained to him that shaving and rinsing with soap is beyond horrible for him and will always make his face feel dry. He had no routine except for using soap! I decided that it was time for him to take his skin care regime up a huge notch and try the new Aveeno Active Natural Men's Care Line. He was all for it, if that meant his face would feel healthier, less oily, and less dry.
The Aveeno Active Natural Men's Care Line consists of a Men's Shave Gel, Face Wash, and After- Shave Lotion. All three of these products features the Active Naturals Soothing Oat ingredient which works to cleanse, moisturize and soothe men's sensitive skin. He was very excited to try them out! He usually shaves right before bed so he set out all three of these products to try out.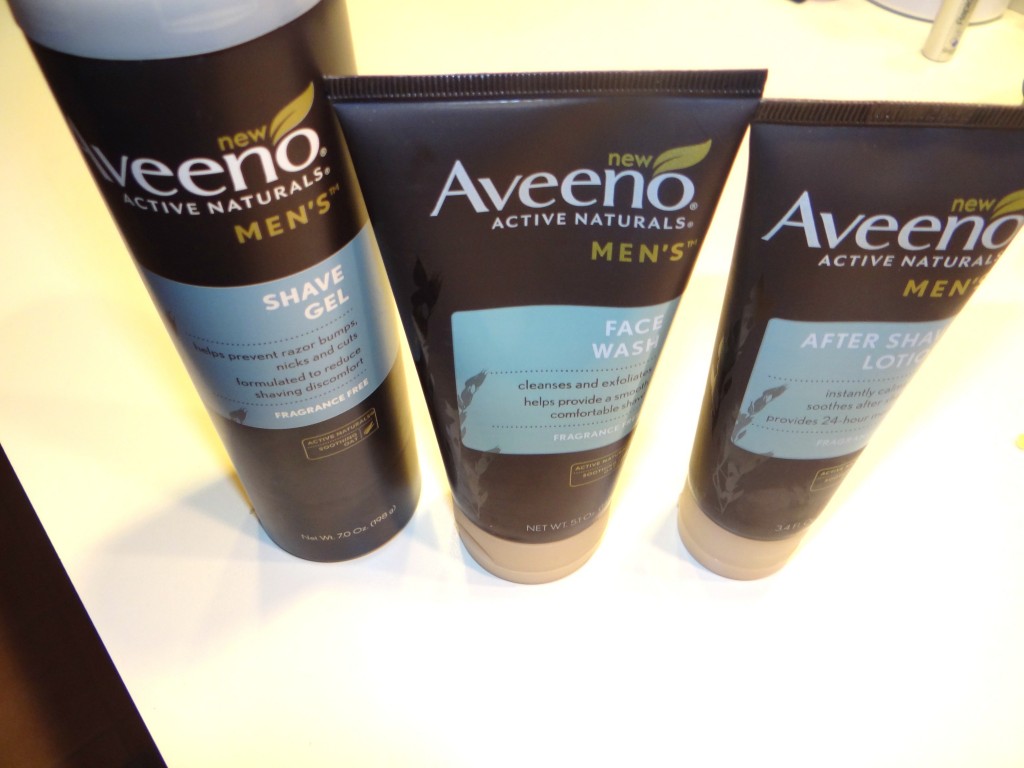 First he used the Men's Face Wash which is used to cleanse and exfoliate the face. It helps prepare the face for a smooth and comfortable shave. It exfoliates with invigorating beads, while softening men's facial hair and leaving skin clean and smooth to help prevent nicks and cuts when shaving. He was very excited about the line being created to prevent nicks and cuts. I can't even tell you how many times he walks out with tissue stuck to his face. I ask what he is doing and I get the same response, "I cut myself." He was eager to try the next two products and see if the line really works.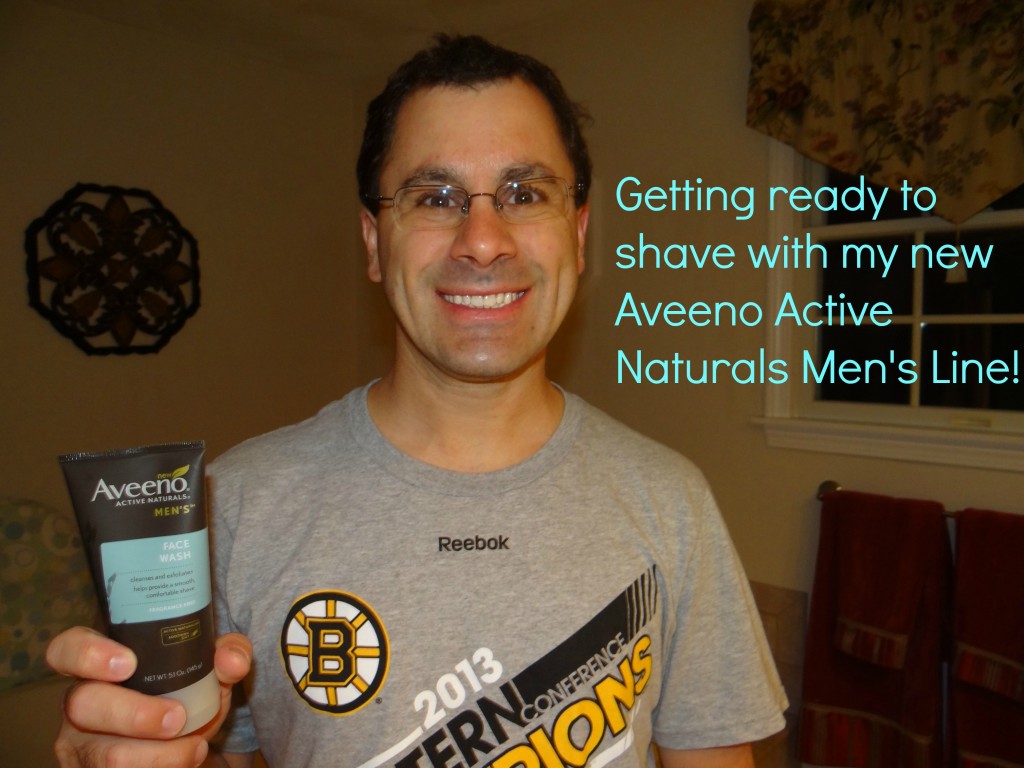 After the Face Wash, he used the Aveeno Active Naturals Men's Shave Gel which helps prevent razor bumps, nicks and cuts. It is formulated to reduce shaving discomfort. He stated that he only had to use a very small amount of gel to get a rich lather. He usually ends up using so much more of his old shaving gel, and now with Aveeno, the smallest bit covers his whole face. He was ecstatic about that.
Once he was done shaving with the Shave Gel, he used the After Shave Lotion, which instantly calms and soothes after shaving, while providing 24-hour moisture. It is formulated with humectants and glycerin to infuse moisture in the top two layers of skin and contains petrolatum that forms a protective barrier on the skin to prevent moisture loss. The Active Oat Ingredient helps smooth skin irritations post shave.
So the minute you are all waiting for- how did he like it? Well, with an astounding answer from him, he absolutely LOVED using the Aveeno Active Naturals Men's Care Line. Aveeno states  that 94% of men felt they received a closer shave with less irritation when using their men's line, and my husband definitely agreed!  He loved how the face wash actually exfoliated his skin rather than using the dry soaps that he was using. It got into his pores to provide an overall fresh feeling on his face. He loved the shaving gel and how easy it was for him to use and the after shave gel was great for soothing his skin after.
One of his main concerns was he did not want to use any products with fragrances. He hates cologne (I know crazy, right) so I had to assure him that the Aveeno Active Naturals Men's Line was fragrance free. Once he tried the products, he knew right away that he was in the safe zone- there was no fragrant smells! He was completely surprised that his face could feel as good as it did. He was so skeptical with changing up his routine, but now he will not use any other facial regime other than the Aveeno Line. Oh, and he says that he hardly has any more nicks and cuts when he shaves. I know longer see the tissue on his face! He wants to send a big thank you to Aveeno for developing three wonderful products just for men!
Be sure to check out the Aveeno Active Naturals Men's line today!
**I participated in a campaign on behalf of Mom Central Consulting for AVEENO. I received product samples and a promotional item as a thank you for participating.**