MAM Perfect and Mini Air Pacifiers and MAM Trainer Win 2013 National Parenting Publications Awards

MAM Products Join an Elite List of Outstanding "Must-Have" Products for Parents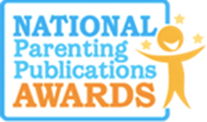 White Plains, New York, June 2013 – MAM products including the MAM Mini Air Pacifier, MAM Perfect Pacifier 0-6 months and 6+ monthsand the MAM Trainer training cup have been named 2013 National Parenting Publications Award (NAPPA) winners.  The Perfect Pacifier was a Gold Winner in the Maternity/Breastfeeding category and MAM's Mini-Air pacifier and Trainer cup were Silver Winners in the Maternity/Breastfeeding category.
NAPPA's independent, expert judges and parent testers evaluated hundreds of submissions for their innovation, safety, quality and the degree to which they make parenting easier. After weeks of stringent testing, 25 products were selected to receive the coveted Gold Award while 60 received Silver and 41 were chosen as Honors.
MAM Perfect
The MAM Perfect Pacifier was recognized as it provides a perfect start, especially for newborns.  Its innovative design incorporates an extra thin, super-soft and flexible nipple specially engineered to reduce the risk of misaligned teeth.  The unique Dento-Flex™ nipple neck is 60% thinner and 3 times softer than those of comparable pacifiers*; the thinner, softer nipple provides less pressure on baby's jaw and teeth to help reduce the risk of jaw deformations and malocclusions.  Extra small and lightweight, MAM Perfect is available for babies age 0-6 months and age 6 + months.  Suggested retail price: $5.99 each.
MAM Mini Air
A mini version of the award winning MAM Air pacifier, the MAM Mini Air features a lightweight shield curved for maximum comfort, Ultra Soft Silicone Nipple to stay securely and comfortably in baby's mouth due to the anti-slip texture and symmetrical nipple ideal for baby's jaw development.  Wide openings in the shield provide extra air flow allowing for baby's skin to breathe and the Mini Air comes in a reusable storage case that can be placed in the microwave to sterilize pacifiers.
Suggested retail price: $5.99
MAM Trainer
The MAM Trainer cup was recognized for features including the cup's small handles ideal for babies learning to become more independent.  A soft spout helps ease baby's transition from sucking to drinking.  Available in an 8 ounce size and recommended for babies age 4+ months.  Suggested retail price:  $6.99.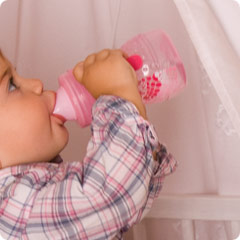 "Each year, the experts and parent testers on our jury dive in and review, play with and meticulously test each entry we receive," says Julie Kertes, NAPPA General Manager. "The products honored with the NAPPA seal this year stood out because of their innovation, quality, and the creative ways they help make parents' lives easier."
A complete list of all 2013 NAPPA Parenting Resources winners can be found at www.NAPPAawards.com.
About MAM
Our mission is to combine the best in technological innovation, medically sound function and contemporary design to help give babies the best start in life.  Founded in Vienna, Austria in 1976, MAM is a leader in providing families with innovative baby care products essential for a child's early years.  A trusted brand for over 25 years, MAM is sold in over 30 countries and five continents.  For more information about MAM products, please visit mambaby.com.  Follow MAM on Facebook atfacebook.com/MAM USA and on Twitter @MAMBABY.