Dora..Boots…A Sing Along= One Happy Hayley! Hayley has been a Dora fan since she was practically born! That is why she loved the new Dora The Explorer: Dora Rocks which is now available on Amazon today! It features 3 different episodes that teach important lessons along the way, as most of the Dora shows do! Hayley was up and ready to sing and dance when watching Dora the Explorer: Dora Rocks!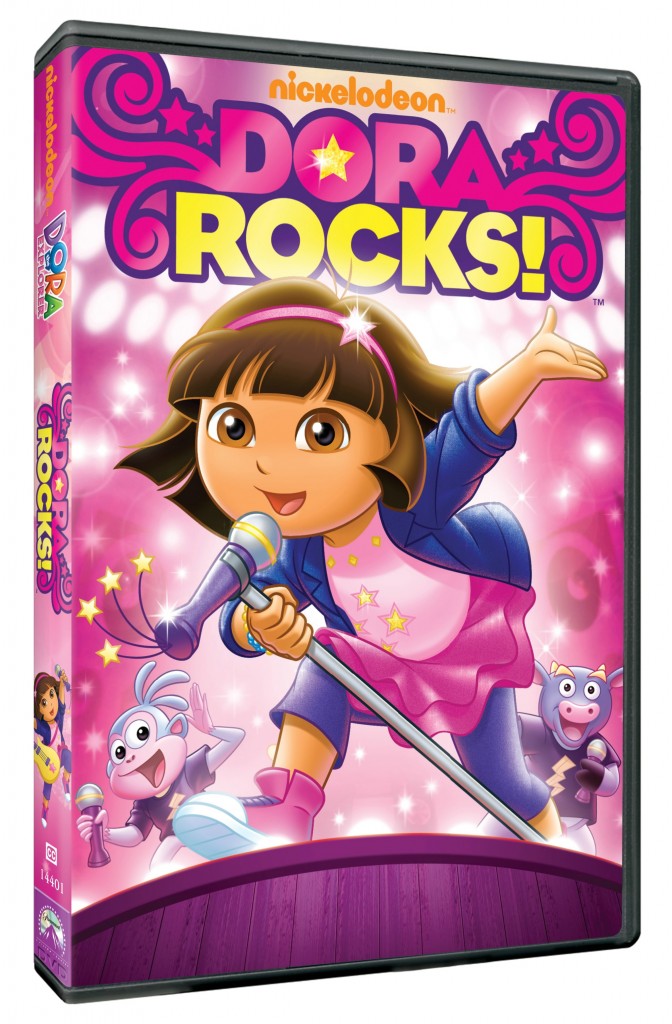 Get ready to rock with Dora and Boots in a sing-along adventure with Dora the Explorer: Dora Rocks! First, when Benny forgets to send his Sing-along Party invitations, Dora and Boots bring their microphone to Benny's Barn so they can call their friends to join them at the rockin' fiesta! Join Dora in her special pop-star outfit to sing a special song with all her friends at the sing-along! After that, keep rocking with two more musical adventures helping Dora bring Baby Bongo to his first music show and meeting Map's nephew, Little Map. Created by Nickelodeon Home Entertainment and distributed by Paramount Home Media Distribution, Dora the Explorer: Dora Rocks! is now available in stores countrywide for the suggested retail price of $14.99.
Dora the Explorer: Dora Rocks! features 3 episodes titled Dora Rocks!, Baby Bongo's Big Music Show, and Little Map! It runs approximately 59 minutes. Be sure to pick up your copy today!
*I received the above DVD for review purposes. As always, all my opinions are my own and not swayed by outside sources.