If you follow me on Facebook, you know I am obsessed with tennis. I play tennis 3 times a week the last few years and it is one sport, that I would absolutely love my kids to get into. I seriously never have felt better in the last few years, playing a sport that I love so much!
Hayley is at the perfect age to start. She is going to be 5 in October, and while tennis lessons here officially don't begin until 5 years of age, I am going to be bringing her on the courts all summer long. With the summer months, there is really no better time to get your little ones onto the courts for the first time.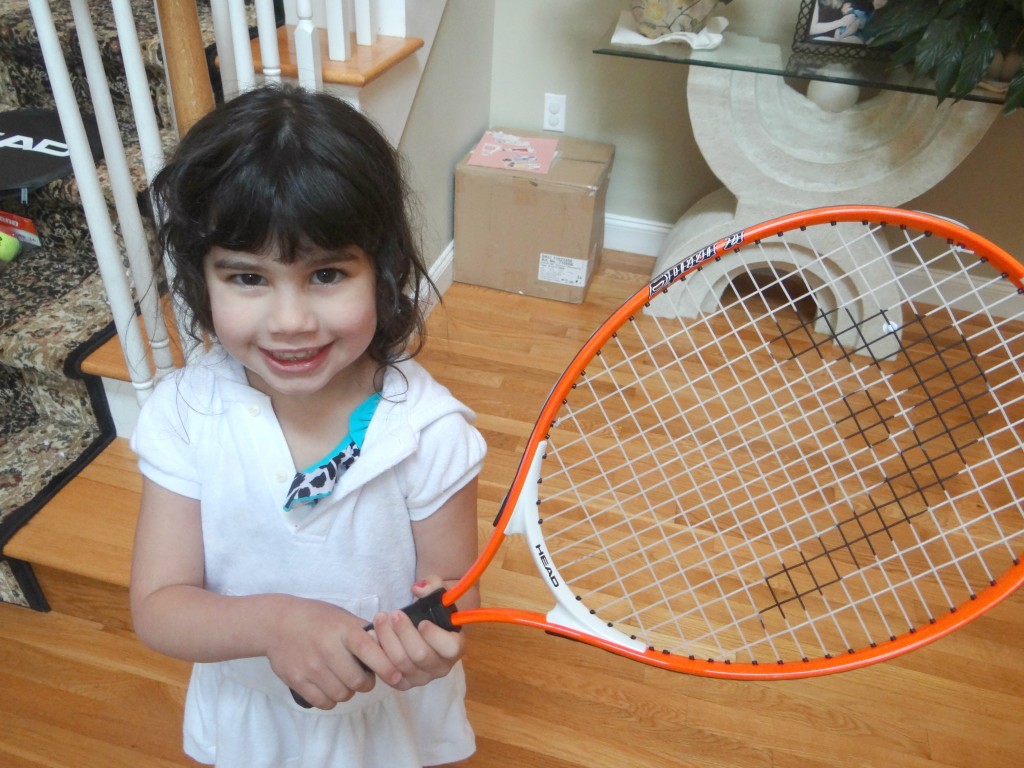 Thanks to the emergence of a program called 10 and Under Tennis, in conjunction with tennis equipment manufacturers like HEAD/Penn, kids are now staying active, keeping healthy and learning the sport of tennis in a whole new way.
10 and Under Tennis features smaller courts, lower nets, bigger racquet's and bigger tennis balls making the sport less intimidating and much easier for young kids to play. The equipment is portable and can be set up anywhere, your garage, driveway, playground, etc. Not only will 10 and Under Tennis keep your kids active but it's also a great family activity that everyone can participate in, even kids as young as 4 years old!
The 10 and Under Tennis program has become very popular across the country. I have searched out their site and found a plethora of wonderful information, as well as necessary tennis products to get Hayley onto the courts. On their site, you can search out areas for play, as well as places that offer lessons. They also give you many areas where your kids can join preliminary leagues or even USTA youth leagues for those who are tennis regulars.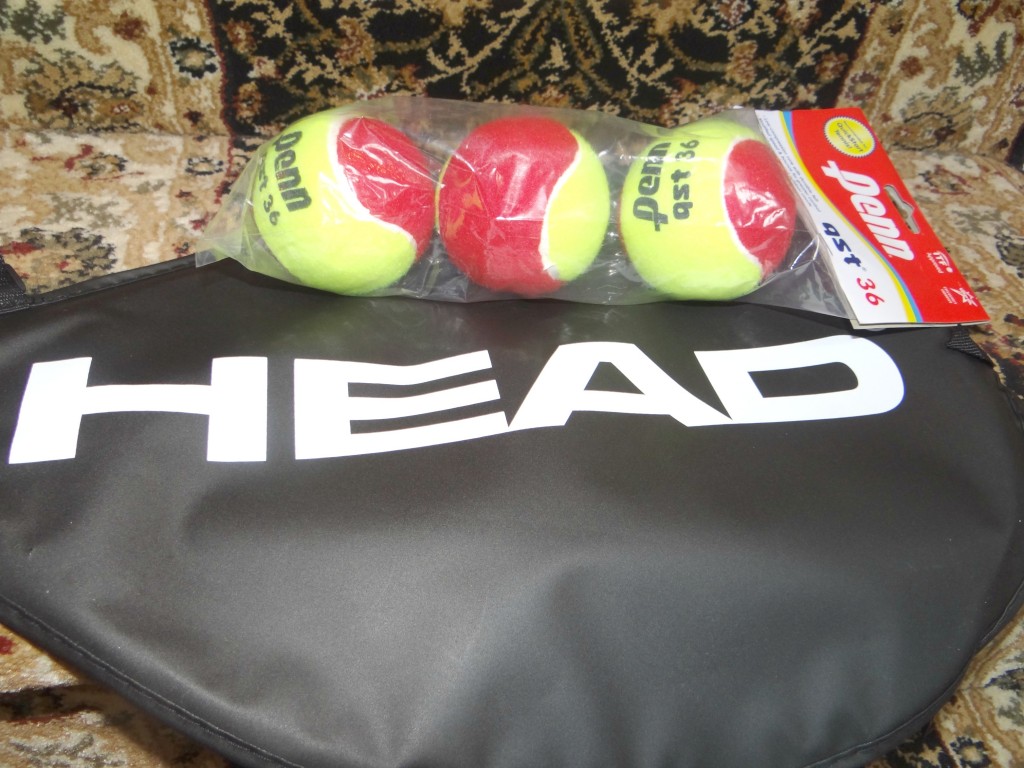 There are many 10 and Under Tennis Programs across the country and you can find them here: Find a Facility!  With 10 and Under Tennis, your child will enjoy playing with balls that bounce lower and move slower through the air, making them easier to hit. They also will supply them with smaller racquets which is perfect for small fingers, and all games will be played on smaller courts,  so kids can cover them and have more success when they play.
Tennis is a sport that gets kids moving, improves balance, agility and hand-eye coordination, and can teach self-confidence and self-assurance. I started playing tennis when I was 5 years of age and am now playing in leagues regularly. I hope to foster the same love for Hayley with tennis and 10 and Under Tennis is just the thing for her! I am definitely going to be signing her up for the 10 and Under Tennis Program in my area!
*I received racquets and balls in exchange for this review. All opinions are my own and not swayed by outside sources.