*I participated in a campaign on behalf of Mom Central Consulting for Sunshine Sweet Corn. I received a gift card to purchase a product sample to facilitate my review and a promotional item as a thank you for participating.*
I can not believe that it is 70 degrees and officially spring! I don't know about you, but when the weather temperatures go up, I am doing the happy dance in my head! I think about my kids playing outside, fresh air, and most of all barbecues! We are huge fans of barbecues and do many summer gatherings with friends and family with delicious dishes.
One side dish that is an absolute must with our BBQs is corn! My love of corn started when I was introduced to Sunshine Sweet Corn and the deliciousness that corn brings to each and every meal we eat. We prepare corn several ways, but no matter which way we prepare it, the delicious taste of corn keeps my whole family wanting more and more.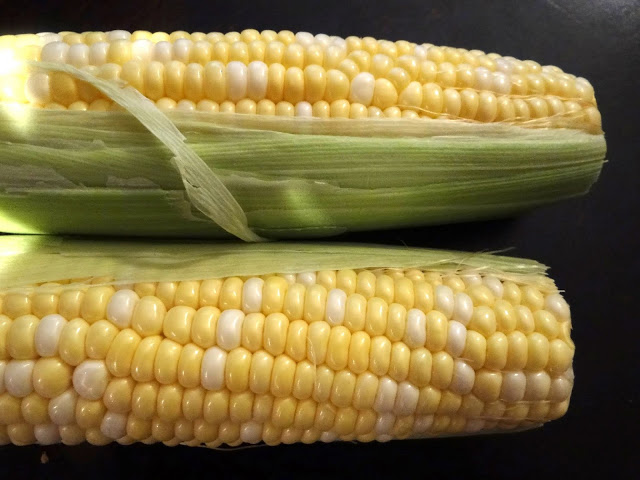 During the winter and late fall months, we do still buy sweet corn but we have to boil the corn. While this is a great way to eat it, nothing beats putting corn on the cob on the grill. It takes all of a couple minutes to get the succulent tastes of corn by grilling it. I generally wrap each stalk of corn in tin foil and add very little butter to it. When it is done grilling, the corn kennels just melt into our mouthes. My brother in law also suggested wrapping the corn in a slice of bacon, before wrapping it in tin foil and grilling it. While I was skeptical to do this, I have to admit, that it was truly delicious! We generally have the butter out to spread on our corn, but usually the corn is so sweet, that there is no need to add any condiments to it.
We eat corn 12 months a year in our household. It is such a hit in our household because it is a fun and equally nutritious food to eat. My kids get a kick out of biting off the kernels of the corn cob. Little Zane also loves to eat corn on the cob! I am so glad that they inherited my love of corn, because it is a food that is healthy, nutritious, and tastes wonderful. They are two really picky kids but corn is a food that they LOVE!
Now that it is spring, I look forward to visiting my supermarket and local farm markets to pick up fresh corn. Nothing is more appetizing to me than eating corn on a beautiful spring day. While I can eat corn on the cob almost every day, sometimes it is fun to make some great recipes incorporating my love of corn.
I decided I was going to make a Sunshine Sweet Corn/Avocado salad. I had Hayley help me out with cooking this recipe since she is my little seus chef in the kitchen. She loves to be involved when I cook, so I let her take some reign when I made my summer salad recipe. The Sunshine Sweet Corn/Avocado Summer Salad is an easy and perfect side dish to eat with any dinner, or to bring with you, if you are asked to bring a side dish to a party! I hope you enjoy it! Let me know if you try it- I love to see what you think!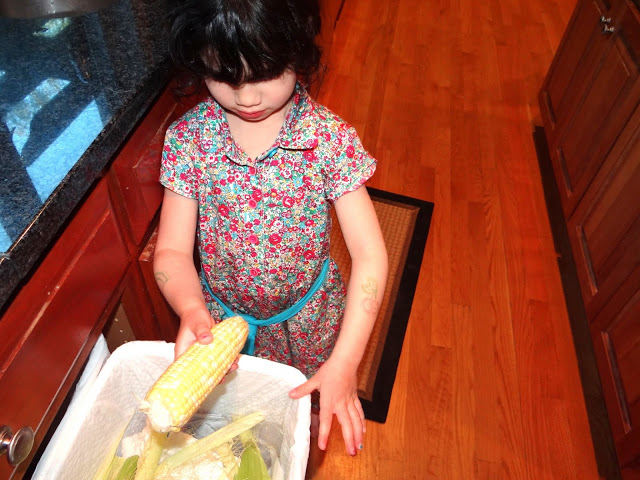 Sunshine Sweet Corn/Avocado Sala-
Ingredients:
-2 ears of sweet corn
-1 avocado sliced and cut up
-1/2 onion sliced
-1 can of gazpacho beans
-1 tomato chopped
Dressing: – 3 TBLS apple cider vinegar, 1 TBLS sugar
Directions:
Stand up the ears of corn in a bowl and with a sharp knife, remove the kernels into the bowl. Add avocado, onion, gazpacho beans, and tomato. When you are done, mix the apple cider vinegar with the sugar, and pour over the salad. Serve right away or refrigerate for use later on in the day.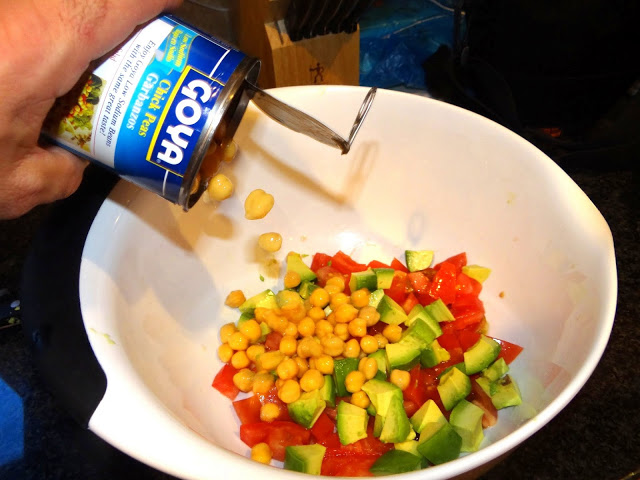 This recipe is a great way to eat the delicious corn you pick up this spring season!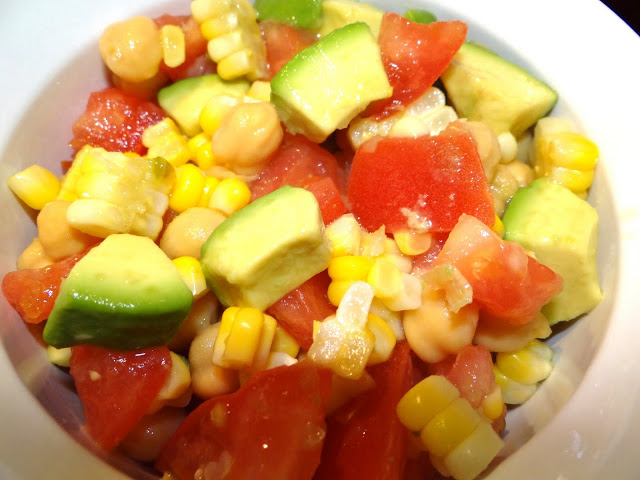 If you are a corn fan, like I am, be sure to enter the Sunshine Sweet Corn "Livin The Sweet Life" contest by pinning an image from the Sunshine Sweet Corn contest to your Pinterest account using the hashtag #SweetLife. You will have the chance to win one of three prize packs from William Sonoma over $200, each specially designed to help you share the sweet flavor of Florida fresh corn with the ones you love.You can also get inspirational recipes by visiting the Sunshine Sweet Corn website today!