*I am a member of the Collective Bias®  Social Fabric® Community.  This shop has been compensated as part of a social shopper insights study for Collective Bias® and Duane Reade.  #DRHappyHealthy #cbias #SocialFabric*
Here is the deal: If you have read prior posts, you know I am a HUGE fan of Duane Reade. Duane Reade is my one stop shopping when I visit NYC. You should see me when I visit my sister, who happens to conveniently live on top of Duane Reade. I have to take my car into the city because I  walk out with loads of Duane Reade bags after I do my mega shopping!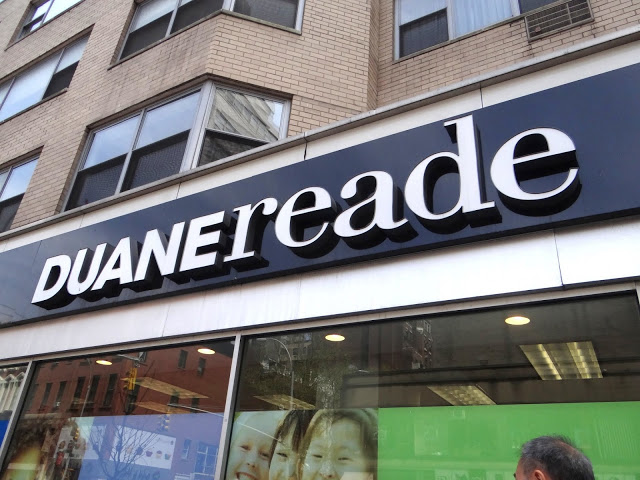 Just last week, I was making a visit to NYC and decided to make a thorough list of what I need at Duane Reade, since I would not be back until next month. I am a list planner, instead of an impulse buyer. By making lists of what I need, it saves me not only time, but money, as well. My sister helped me get a jump start on my list by telling me all about the Duane Reade Healthy and Happy magazine. I was so grateful she told me about it, because it was an amazing resource to start my shopping trip. I did some online searching of the Healthy and Happy magazine and found so many wonderful resources, sale items, and information to help me live healthier simply by shopping at Duane Reade. By looking at the magazine online, I jotted down some items I knew I wanted to get such as Ology products, sunscreens, and snacks.
The day came when I finally got a chance to go to Duane Reade. Every time I go to the store I am just amazed at the vast array of wonderful products they have there. Once I went inside, I saw stacks of the Healthy and Happy Magazine. I immediately got drawn in because one of my favorite singers, Fergie, was looking gorgeous on the cover. She now has a Wet and Wild Fergie Cosmetics line available at Duane Reades across the country.
I spent a few minutes going through the magazine. I was very intrigued with the layout of the magazine, that I actually sat near the back of the store, and went through all the information in the magazine. Besides the wonderful products and sales they list in their magazine, they have a  wellness story of a woman who lost 50 pounds and is a true inspiration! I read that story from beginning to end, and it really motivated me to keep at my lifestyle of living healthy.
Going through the magazine, I was eager to try so many of the products. They listed so many wonderful sales that I had to take advantage of this when I was at Duane Reade. So many of the items would help me  improve on my families well-being. My first stop was to visit the Ology line. I am familiar with the Ology line, since we already use it in my household. If you are not familiar with the line. they have a complete line that includes hand wash, shampoo, conditioner, laundry detergent, dish liquid, bath tissue, and more. The line has NO harmful ingredients and is free of the top 10 No-No's such as ammonia, chloride, parabens, and more. I especially love using these products in the summer, because it is makes my hair feel and look beautiful! In the summer months, I like to look my best, because it is the season, that I feel my best!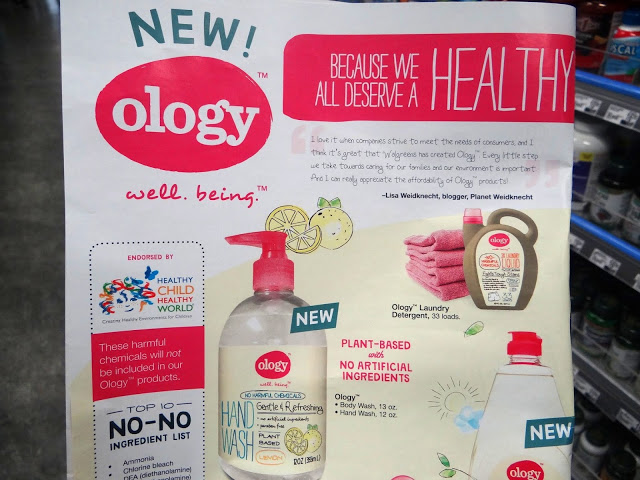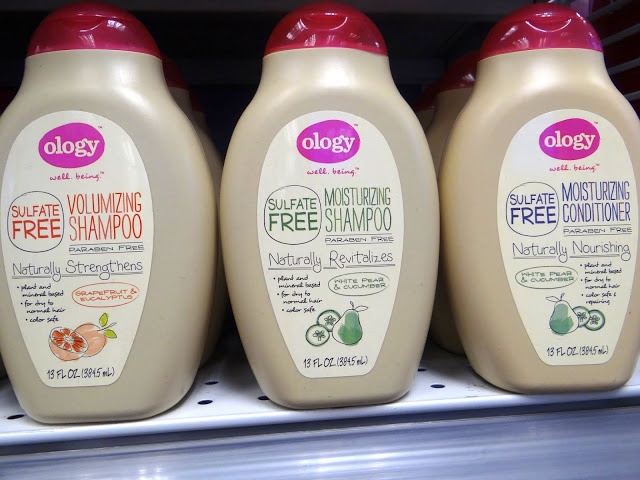 In the Healthy and Happy magazine, they told all about the huge Ology sale! If you bought 1, you would get another Ology product at 50 percent off. This is a true score in my mind, since the brand is fabulous. Also, this is one brand that participates in the special deal they are promoting through the magazine- if you purchase $30 of participating Walgreens brands (Well, DeLish, Ology, Nice!, Well Beginnings), you would get an extra 5,000 points on your Balance Rewards! Since I am a Balance Rewards participant, I knew this special they had was HUGE!  If you are not a Balance Rewards member, make sure you sign up for free, since you will start earning points on all purchases and get great savings.
I then went over DeLish line which featured Probiotic Greek Yogurt Covered Pretzel Bites and Fruit/Nut medley. I am a big propenent of probiotics since they are "friendly" bacteria that help maintain a good immune system and a healthy digestive track. While I never tried the DeLish brand before, my sister has, and she says the taste is incredible. I have irritable bowel syndrome and knew that these would help with my issues. I was so excited to try it to improve my digestive track. Again in the Healthy and Happy magazine, there was a great sale of 2 of the DeLish products for $5.00!  We have a lot of road trips planned this summer, so these would be great to eat in the car.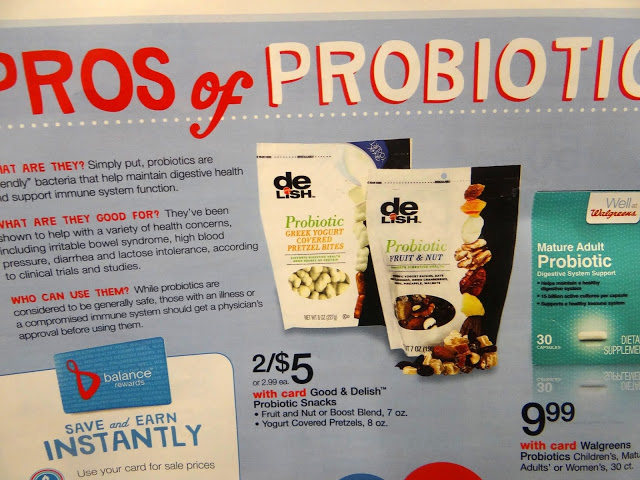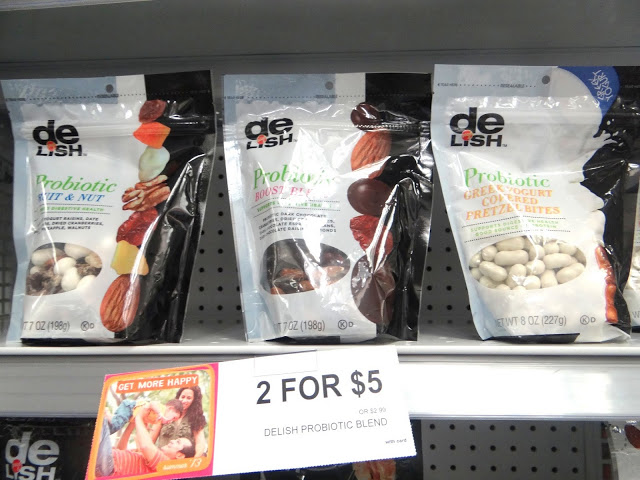 I finally decided that I needed to stock up sunscreen. My whole family has very fair skin and we burn easily. We not only should use sunscreen, we have to! In the Healthy and Happy Magazine, I saw that they featured the Well Walgreens Sunscreen Sport, to keep my skin healthy all summer long. These sunscreens protect from UVA and UVB rays! Again, they have a great deal where if you buy one, the other is 50 percent off! You can't beat that!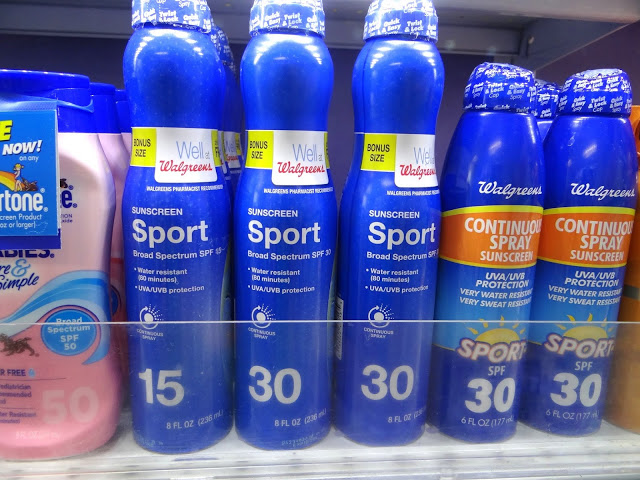 When I was done doing my shopping, I used my Duane Reade Balance Rewards card (which happens to be the same as my Walgreens card), and had the cashier ring up my charges. I ended up spending well over $30 of Walgreens products, so I got 5,000 rewards points! I was so excited! I ended up saving on that trip alone $8.00, without any future savings that I accumulated. To see my full shopping story, be sure to click here: google plus.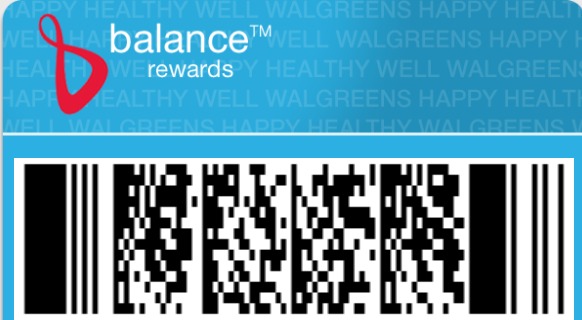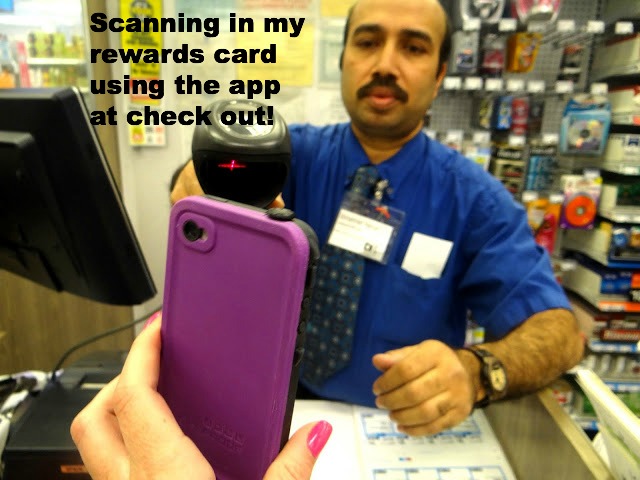 I then left Duane Reade and headed back home. I was so excited with all my purchases and can't wait to put them to good use this spring/summer season!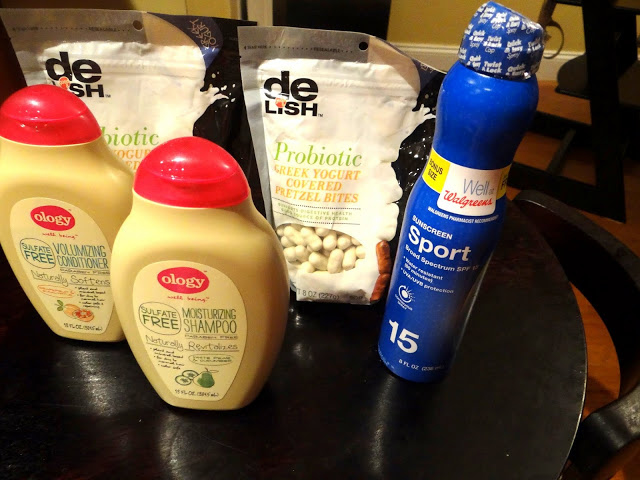 The Duane Reade Healthy and Happy Magazine allowed me to try so many new products that would improve my family's health and well-being. It also allowed me to stock up on these wonderful products and gave me great ways to save with the fantastic sales that are featured throughout the magazine. Be sure to visit Duane Reade and pick up a copy of the Duane Reade Healthy and Happy Magazine today! To learn more, follow Duane Reade on Facebook/Twitter.