*I participated in a campaign on behalf of Mom Central Consulting for JOHNSON's Baby. I received a promotional item as a thank you for participating.
Last weekend (Mother's Day weekend), I was attending my reunion in Pennsylvania. While the reunion ran Friday through Sunday, it was really important to me to fly back very early on Sunday-Mother's Day, so I could spend time with my children and the most important person in my life, my mother.
I got in around 8 am and my mom, Hayley, Zane, my dad, and husband headed to my husband's uncle house for a breakfast. While I was there, my rambunctious 2 year old, was a terror. He had full melt downs and was running me ragged. I remember going to a corner being mad and tearing up. At that point, my mom (who has made me the person I am today), came up to me and told me just how amazing of a job I was doing with my children. She congratulated me for being the mom I am each and every day to them. She told me all kids will have their good and bad days, but it is their overall demeanor and their happiness for life that lets my mom know I am doing a great job with them. There was really no greater joy than hearing my own mom compliment me on my parenting. It made me think that despite my frustrations and hardships with parenting, I am doing just fine.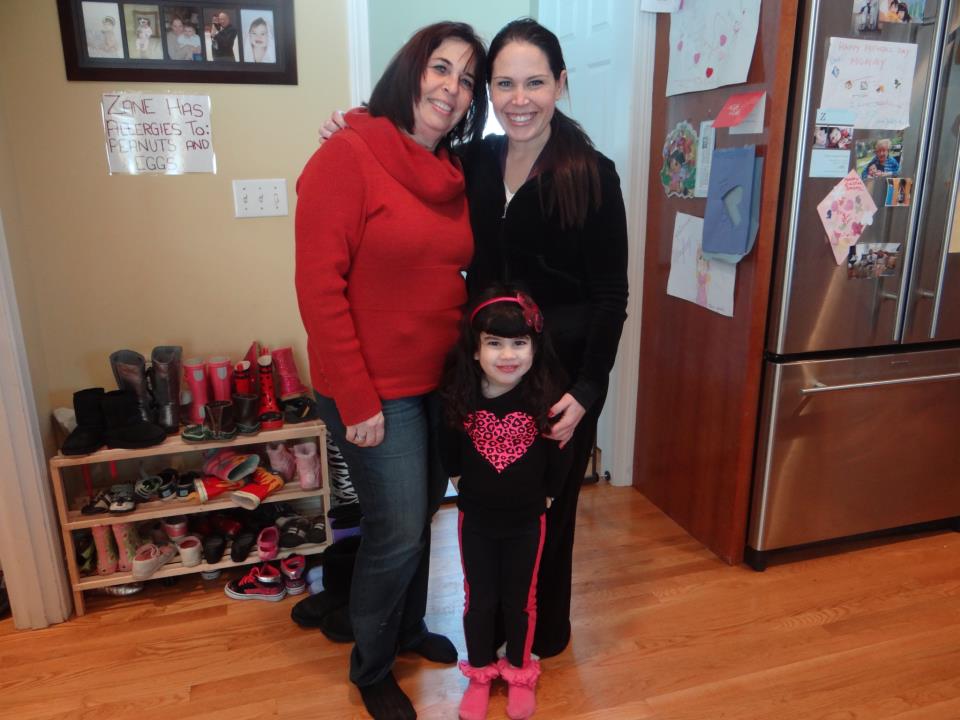 On Mother's Day, I called every mother I knew from good friend and acquaintances. I wished them a Happy Mother's Day and thanked them for being the best parents they could be. Parenting, while being tremendously rewarding, is one of the hardest undertakings you will encounter. We all need to show each other that we are doing great jobs with parenting and being mothers!
Johnson Baby Cares is realizing the importance of showing moms the support and care we all need at times. Johnson is encouraging us all to sending Johnson Baby Care Cards on Facebook at www.johnsonsbabycares.com.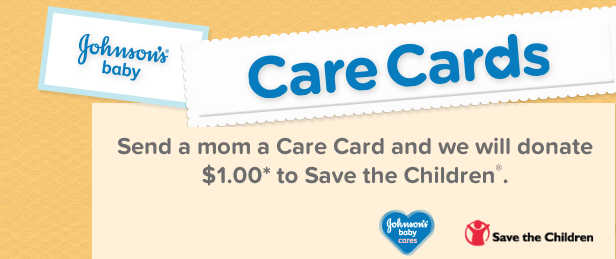 This is a way to show positive messages to moms across the country. I went on today to send my best friend a Care Card to show her how much she is appreciated and how much I care about her. She is a new mom who is struggling with the everyday demands of parenting. I know this card would cheer her up and make her see what a great job she is doing!  It was so simple to do-simply log on to the Johnson Baby Care Facebook Page and then you are given the choice to create your own card or a pre-made card. You then select your image and message and send to the loved mom in your life. You can then tweet it, fb it, or email the card to that special mom in your life to show them how much they are appreciated.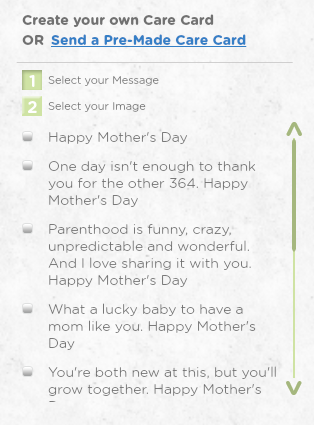 The best part of it all, is for every card sent, shared, or liked, Johnson's Baby will donate $1.00 to Save the Children, up to $150,000 to benefit early childhood education. The Johnson's Baby CARES program in partnership with Save the Children is working this year with more than 10,000 and counting children, parents and caregivers to help provide a brighter future through early childhood education. Johnson's in conjunction with Save the Children, is also offering the parenting skills and strategies needed to build a strong foundation for babies, while delivering social support and encouragement to moms along the way.

I strongly encourage you to take a few seconds and head over to send these cards, and help Johnson give and support Save the Children!  Not only is this a worthwhile cause, but the recipient of the card will feel so good getting one! Thank you!
***I participated in a campaign on behalf of Mom Central Consulting for JOHNSON's Baby. I received a promotional item as a thank you for participating.**