As a mom of two, my diaper bag comes everywhere with me. We are at the stage with Zane, where I absolutely can go nowhere, without my diaper bag. It is the essentials I need for Zane, that will get me through the day.
When I first started out, my diaper bag was filled to the brim, with what I thought were essentials, but really were unnecessary items, that just took up space in my bag. Now, I make sure I have only want I need in my diaper bag. Of course, the #1 item in my diaper bag at all time is the Huggies Snug & Dry Diapers.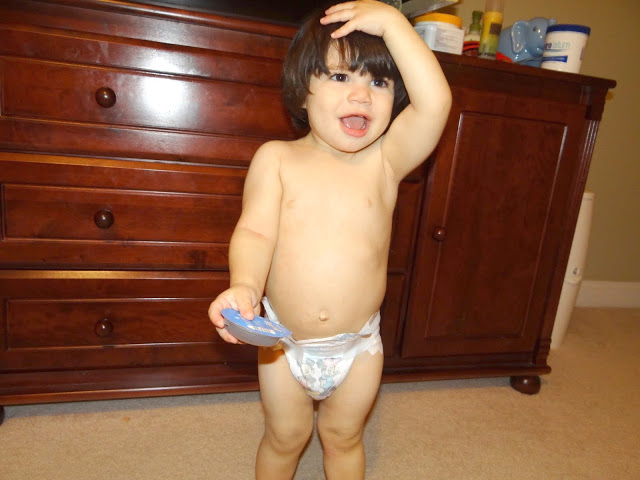 We only use the Huggies brand in our household and the Snug & Dry Diapers, are one of my favorites . The Huggies SnugFit Waistband allows Zane to be comfortable in the diaper while allowing me to not have to deal with any blowouts. We also have very little wetting accidents when we use this diaper.  With the SnugFit Waistband, I never have to worry that the diaper will fail me and am confident in knowing, that it will prevent me from having to clean up accidents. I attribute that to the extra leak-lock protection. The diaper has great elasticity and tabs, so it hard for Zane to take off, but not a struggle at all for a mom to take off. It is also extremely comfortable and does not leave marks on him, from the tabs, like some diapers do.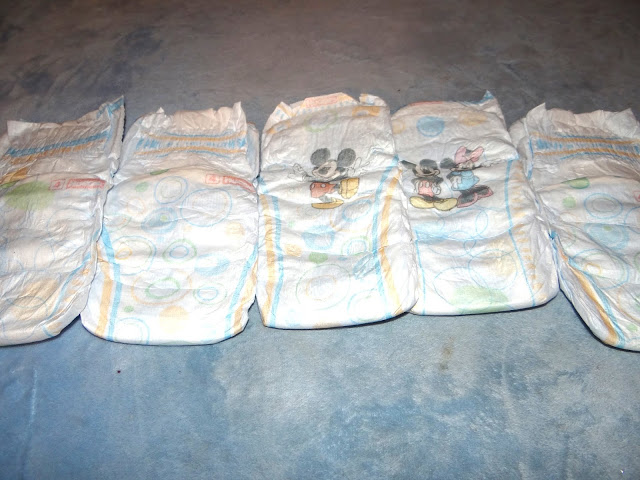 We also make sure to carry Huggies wipes with us at all times. I remember times I left the house where I thought, "Oh..I don't need to bring the wipes." Big mistake, because that was the day Zane had a blowout. Now, I make sure I carry the Huggies wipes at all times and I usually carry the Huggies wipes in the new Designer Case, since it is compact, yet has enough wipes to get me through my week without replenishing.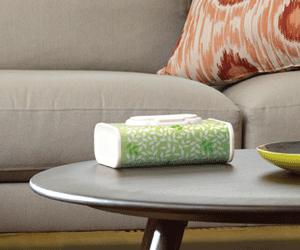 I also carry with me in my diaper bag, snacks. One of my favorite snacks is the Princess Fruities.  Zane and Hayley both love these squeezable yogurts and applesauce pouches, and the best part is they do not need to be refrigerated. I take usually 1-3 pouches in my bag at all time, so they are readily available. You do not know how many times, he is telling me, he is hungry. I need to be prepared for the time when he has his snack attack.
I also carry his pacifier or what he calls his "ba" in my diaper bag at all times. Yes, I know I am a dentist, and yes, I promise I am trying to wean him, but if he is having a full out tantrum and needs a little soothing, I have been known to give him his "ba" once in awhile. When he was a baby, I made sure to have his" ba" with us at all times. I remember when he was around 6-7 months, the "ba" was our lifesaver when we tried to do things. If I forgot it at home, I was in big trouble. Hopefully, that item will soon no longer be an essential but for now, I will let him use it once in a blue moon.
Boogie wipes are an essential in my diaper bag. My kids are constantly dealing with stuffy noses and allergies. Using regular tissues to wipe their noses has been torture, so now we make sure to use only Boogie wipes during cold and allergy season. This product is a godsend to a parent! They even have a wonderful grape smell so your kids will not be against using them.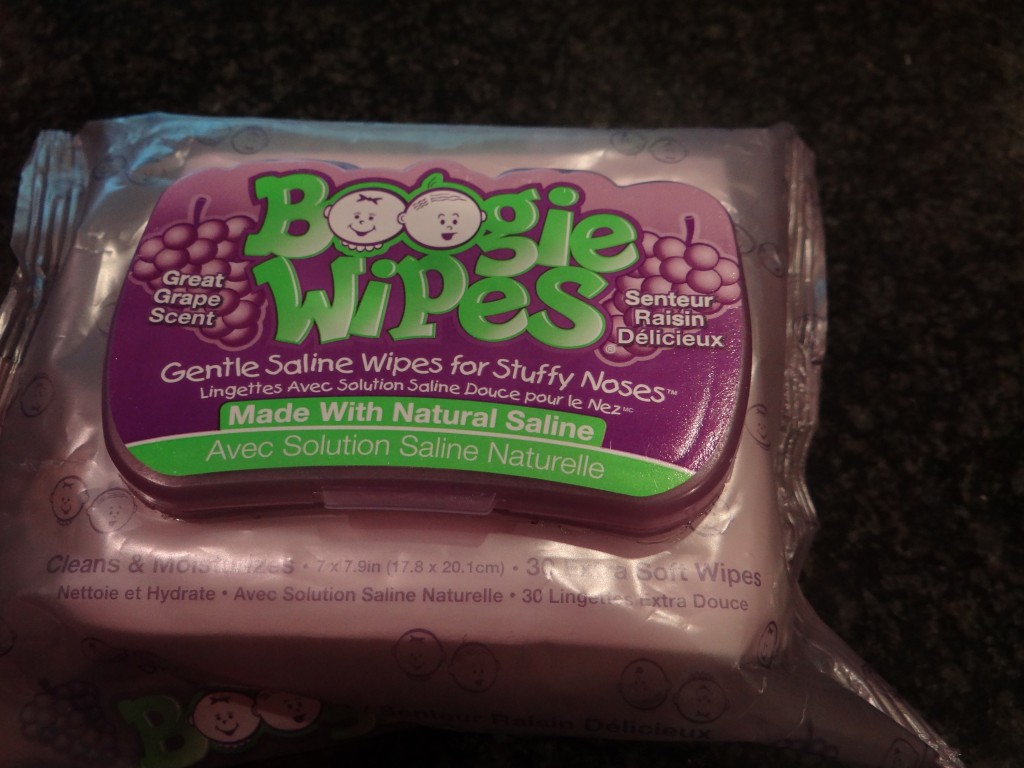 At all times, I make sure I have tylenol or motrin in my diaper bag just in case of someone getting sick or going in for those dreaded shots.  Don't worry though because it is safely locked away in my diaper bag and has a safety lock on it, as well.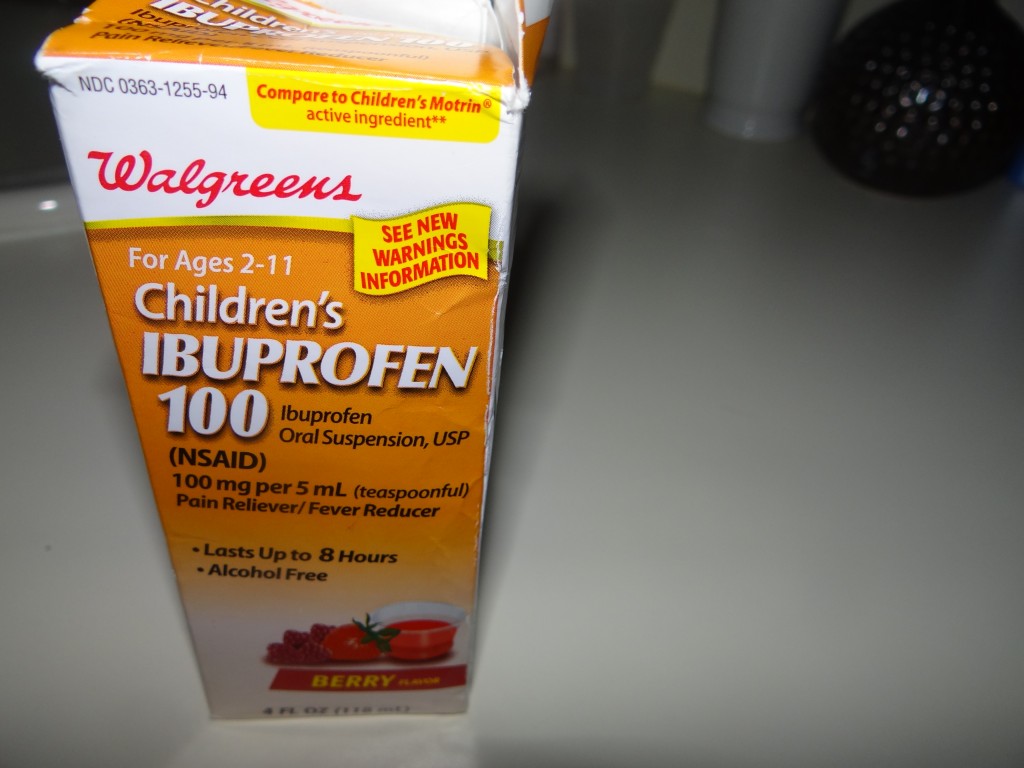 As the years are going by, my diaper bag essentials are changing. I will advise though that the most important thing to have in your diaper bag is wipes and diapers, and for that I always turn to Huggies!
The ultimate test for Huggies® diapers & wipes is in real life – from messy first birthday parties to playground playdates. Put the new and improved products, including Huggies® Snug & Dry Diapers with NEW SureFit Design and Huggies Natural Care® Wipes with Triple Clean Layers, to the test in and out of the nursery. Become an Official Huggies® Tester at Huggies.com/Tester.
*Disclosure: Compensation was provided by Huggies® via Glam Media.  The opinions expressed herein are those of the author and are not indicative of the opinions or positions of Huggies®