**I am a member of the Collective Bias®  Social Fabric® Community.  This shop has been compensated as part of a social shopper insights study for Collective Bias®  and Scott Shared Values #cbias #SocialFabric #ScottValues**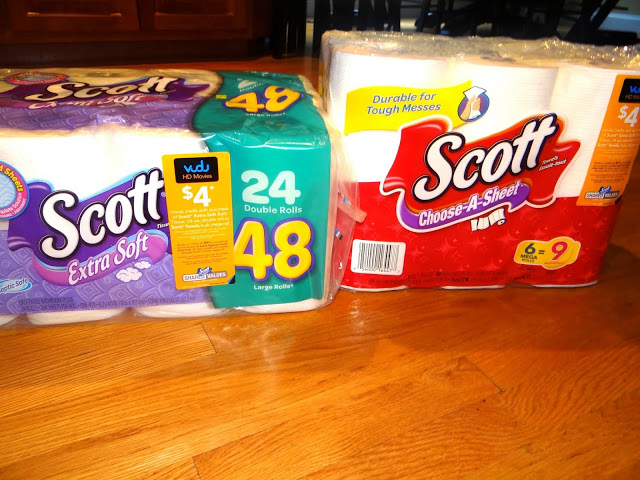 Let me show you what my bathroom cabinet looks like: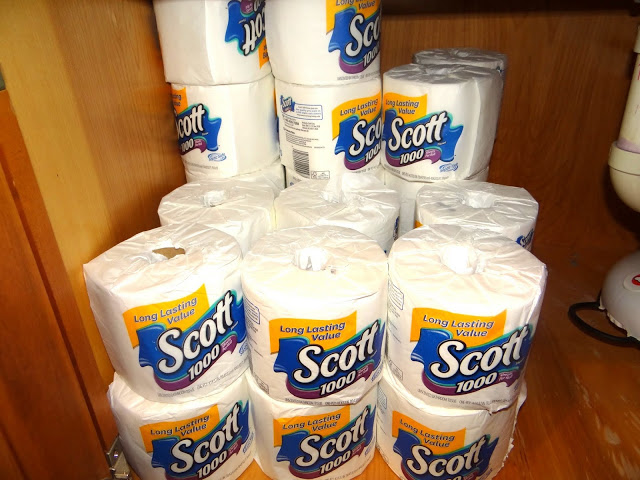 Don't laugh but my husband is obsessed with making sure we have enough toilet paper in our household. He has been a fan of Scott Bath Tissue since his days of college and he makes sure we have plenty of Scott Bath Tissues in our home at all time. The bath tissues are super soft and affordable! Whenever we are running low (and his idea of low is 10 rolls), he makes sure to go to Walmart to stock up. We can't run out in our household with 2 kids and 2 adults needing toilet paper at all times!
Now let me show you what our under cabinet in our kitchen looks like: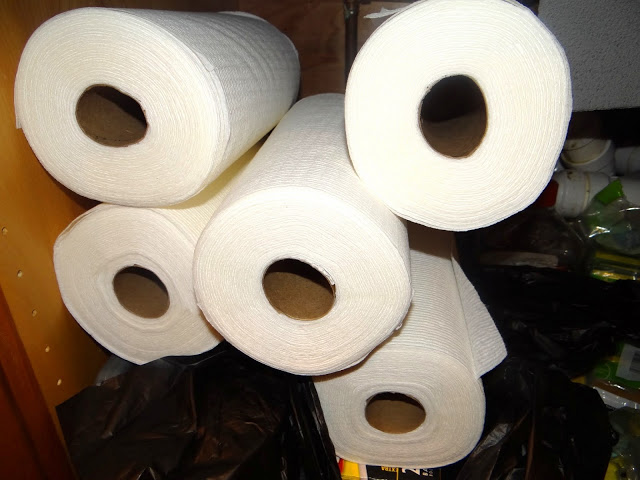 Having two small kids, Scott Paper Towels is a necessity. If you have small ones, you know how many spills happen in one day. It is crazy but thankfully, Scott Paper Towels is there to help me to do the job of cleaning up the messes. Scott Paper Towels are incredibly strong and absorbent for all the terrible messes we encounter in our everyday lives.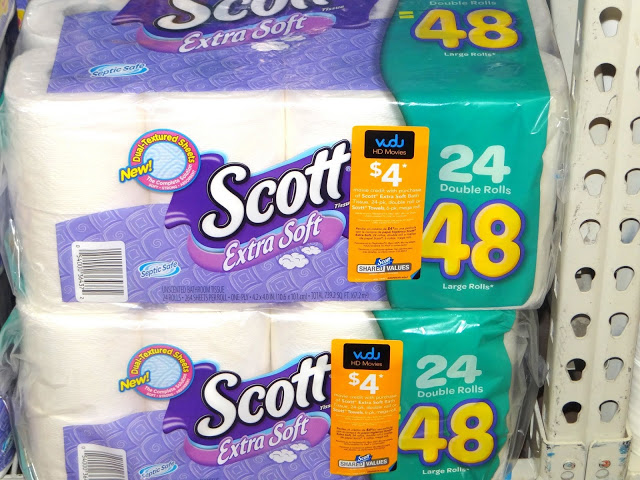 I am always running to Walmart to buy Scott paper towels and toilet paper. I find great deals and they also have fun promotions in conjunction with the Scott Shared Values. This month they are having an awesome promotion  where you will get a $4 movie credit with the purchase of Scott Extra Soft Bath Tissue, 24 pack double roll, or Scott Towels, 6 pack mega rolls. If you have not heard of Vudu, this is an incredible online movie service where you can watch movies or shows from you own devices such as computers, televisions, or phones. I have been a Vudu member for quite some time now and I love being able to stream a favorite movie of mine or my kids on my computer. It allows us to see movies and shows up instantaneously without any effort on our part. So of course, I needed to get the Scott Extra Soft Bath Tissue and Scott Towel, so I could take full advantage of this offer.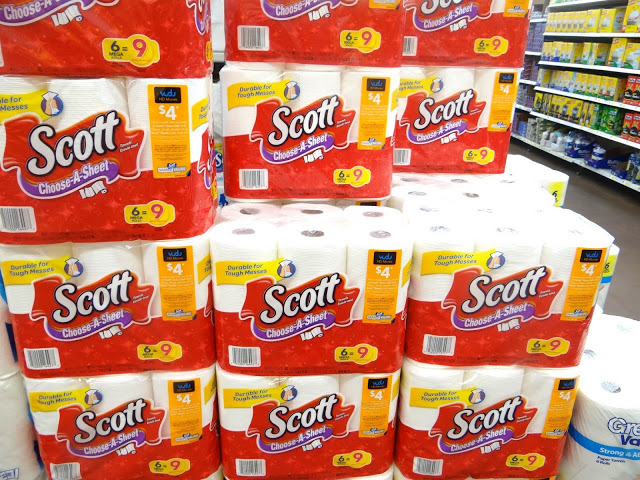 When I got to Walmart, I found the Scott Extra Soft Bath Tissue 24 pack double roll and the Scott Towel 6 pack mega roll in the toiletry aisle. I am very familiar with the locations of these tissues since I always do the shopping to purchase them. I spotted immediately the bright orange tag on the Scott tissues. I could not wait to get home to redeem my coupon for a discount on a movie. You can see my full shopping story here: #ScottValues.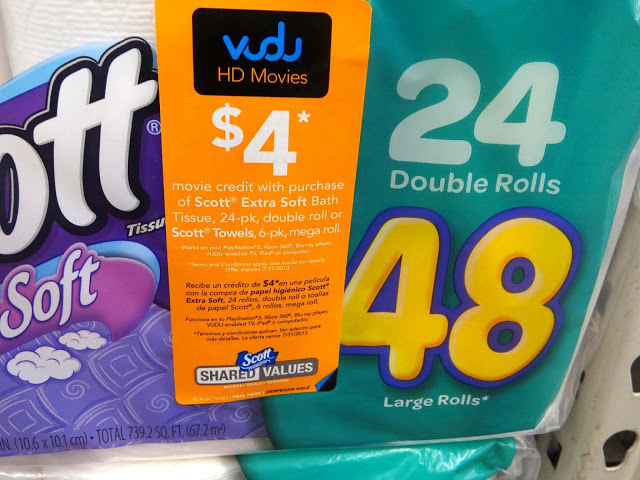 When I got home, I put away all of the Scott bath tissues and toilet paper I purchased at the store. My husband of course was happy to see me stock up on our essentials. Hayley helped me put away all of our toilet paper like a great helper. She gets so excited to see a full cabinet of toilet paper and towels- like father..like daughter!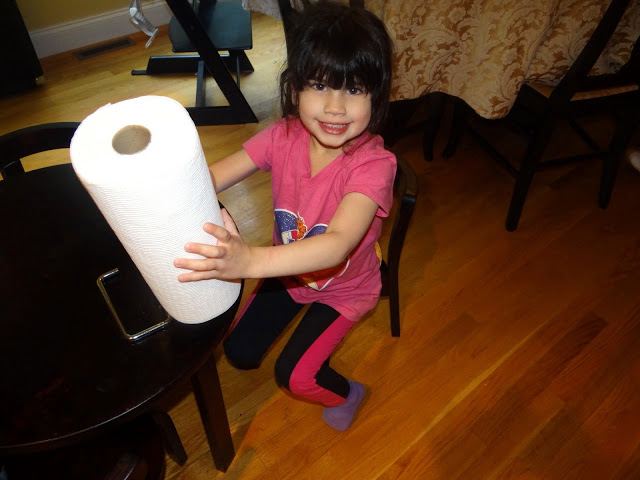 After we put them away, she asked me if she could do a craft with Scott rolls that were empty in our bathroom. She decided that she was going to make Zane and herself binoculars with the empty rolls. The idea was all her! It was such a cute idea!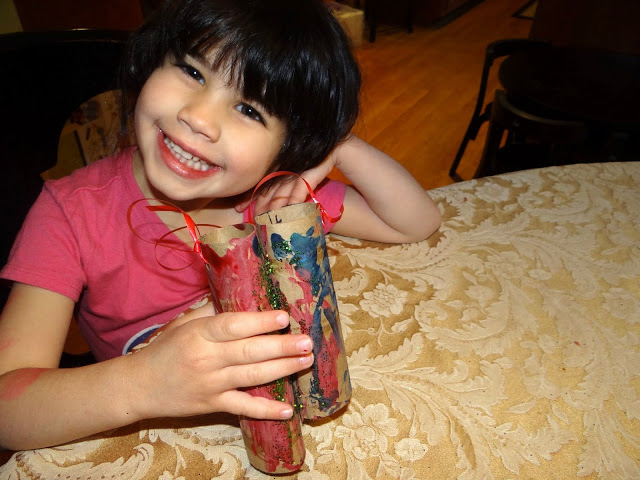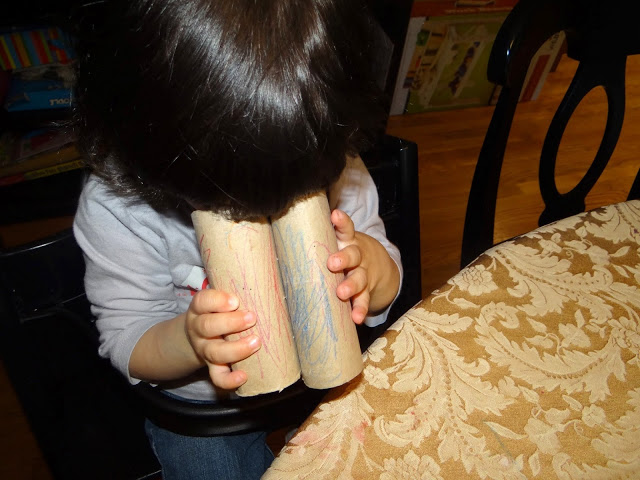 Then later on when the kids went to bed, I decided my husband and I were going to have a date night with our Vudu coupon that we received. All the instructions for purchasing the movie with our $4 coupon was listed right underneath the coupon. We already had an account, so all we needed to do was plug in our code and redeem our movie. If you don't have an account on Vudu, go sign up as it is free and a great way to see shows and movies.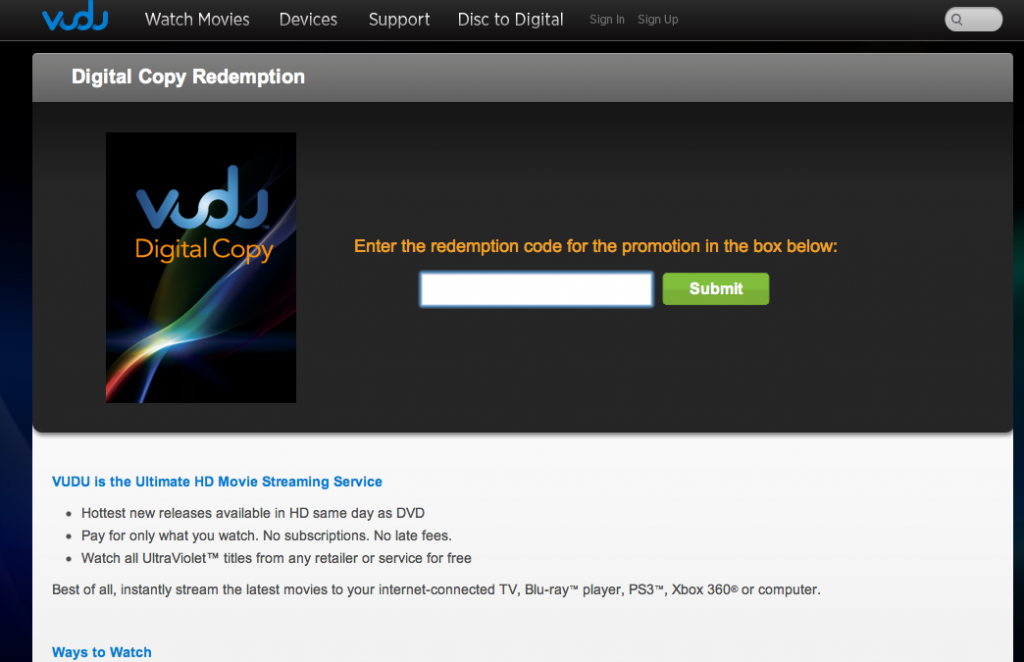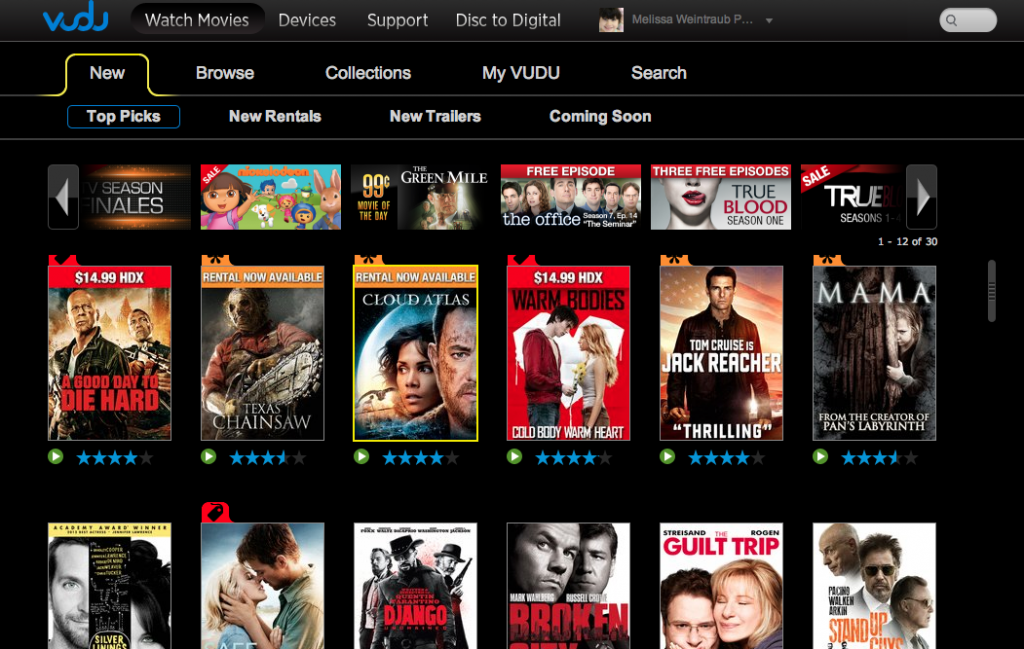 My husband and I decided to watch The Guilt Trip. I heard so much about it when it was in theatres, that I wanted to give it a try. It was just the movie we needed- light-hearted and cute!  We had the perfect date night thanks to Scott and their Scott Shared Values Program. Everyone needs a fun and stress-less night, and watching a movie on Vudu was a perfect way to do this. After I was done watching it, I was not tired, so I stayed up to watch another movie on Vudu.
Be sure to visit Walmart to pick up the Scott Extra Soft Bath Tissue, 24 pack double roll, and/or Scott Towels, 6 pack mega rolls today for your chance to get not only wonderful Scott products, but also a $4 discount code to use on Vudu for a great movie. What could be better! To learn more about Scott and their Shared Values, be sure to visit their website and follow them on Facebook.