*Disclaimer: This is a sponsored post for Invisalign . However, all thoughts and opinions are my own.*
Let me back up about 21 years, when I was told I was going to need braces. As a 13 year old, I absolutely hated the idea of getting braces but inevitably I needed them. Turns out I had those metal brackets that are just so unappealing on my teeth for five long years! Fun times going through high school with metal all over my mouth. I think my negativity towards braces and my fear of the dentist made me become who I am today- A DENTIST! And guess what, I married an orthodontist.
Recently, the metal braces are on their way out and in their place is Invisalign. My husband is such a firm believer in Invisalign, that he completes close to 100 Invisalign cases a year and was awarded top Invisalign provider in our home state.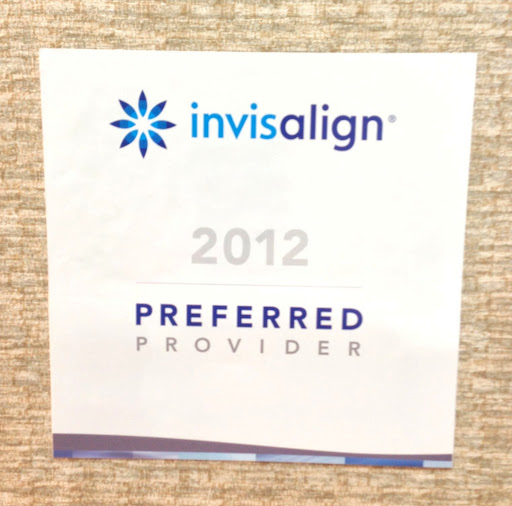 If you are not familiar with Invisalign, they are a new alternative to braces which are available to adults, as well as teens/pre-teens with the Invisalign Teen. The way this system works is it straightens teeth via a series of clear aligners made of lightweight plastic that sits smoothly on the teeth allowing for a more comfortable fit. Not only do they work as effectively as braces, but also you do not ever have to deal with the horrible metal that is seen when one has braces on! I know I would have jumped at the chance to have Invisalign when I was younger. I would have had more confidence knowing that I had virtually invisible trays in my mouth that would straighten my teeth instead of the traditional metal braces.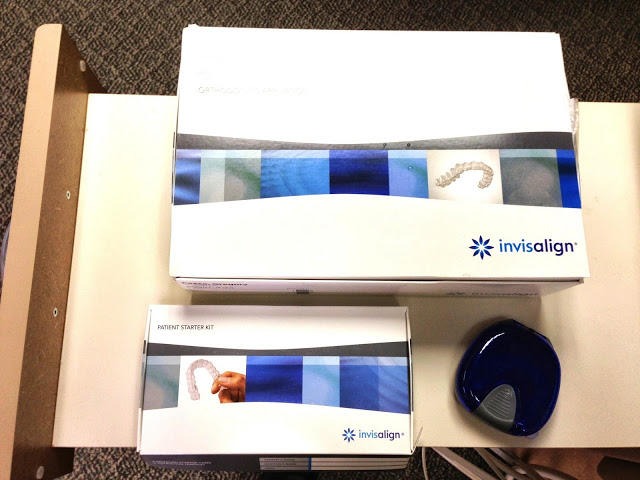 Before my husband started doing Invisalign on his patients, he actually tested it out on himself. He had his orthodontic assistant take the impressions and send them to the lab to make the clear aligners. Over 6 months, his teeth became unbelievably straight! I was so amazed! With the confidence of knowing that Invisalign works so well, he started doing these on his patients.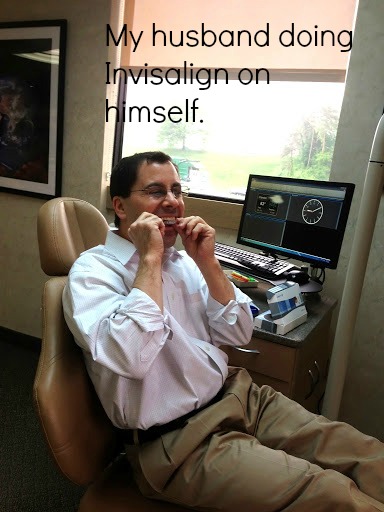 Not only do the adults love it (who wants to be in metal braces as an adult) but he has had huge successes with the teens who have done Invisalign. They love the fact that they can remove the aligners when they eat and can brush/floss their teeth without the brackets getting in the way. It allowed them to achieve  good oral hygiene due to being able to actually brush, since they can easily take them out. They can go on with their lives with confidence since their teeth are getting straightened without anyone knowing. Invisalign is virtually invisible!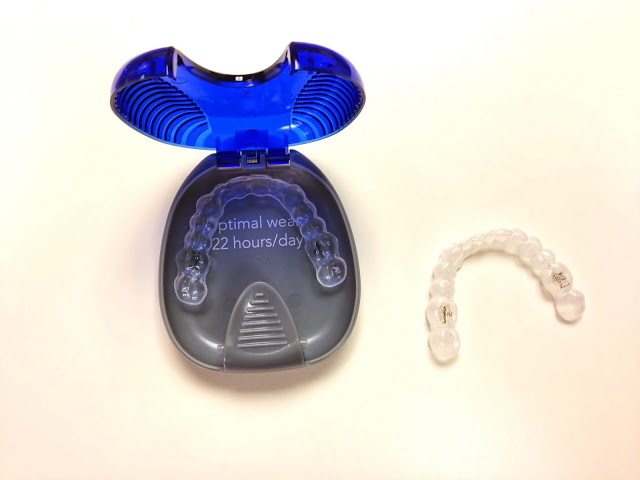 The cost of the Invisalign is about the same as metal or ceramic braces, but that is where the comparisons end. With Invisalign, the treatment time is cut tremendously. With the Invisalign system, patients have to see the orthodontist with fewer office visits and the appointment time is much shorter compared to braces. During the time in Invisalign, different aligners need to be worn, but this is nothing compared to constantly having to go and get a wire tightened or a bracket fixed. Oh and that brings me to the point that with Invisalign, nothing breaks. So many times kids or even an adult will break a wire or a bracket between visits. They have to take time off of work or school to get it fixed. Believe me, we get phone calls on the weekends, about a "brace emergency." However, this never happens with Invisalign!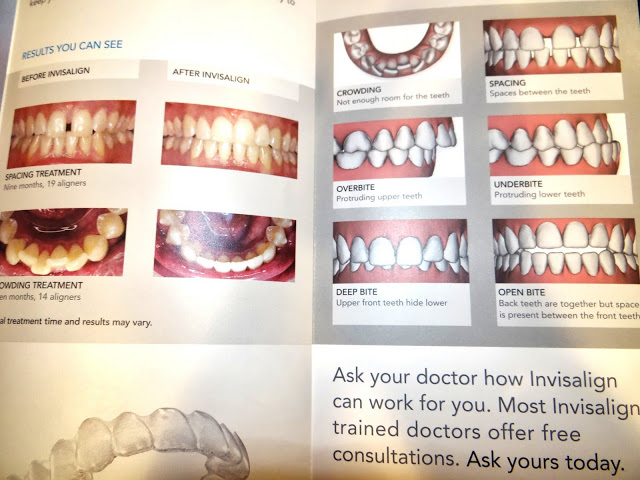 Also, with the Invisalign Teen, patients can actually watch their winning smile evolve instead of waiting to see the final result, when the traditional braces come off.  Invisalign patients start to see improvements in as little as 90 days! Again, how I wish Invisalign was around when I had my braces- DID I MENTION I HAD BRACES FOR 5 YEARS! I could have done the Invisalign system, had it been available, for a year or so and have gotten a great orthodontic result!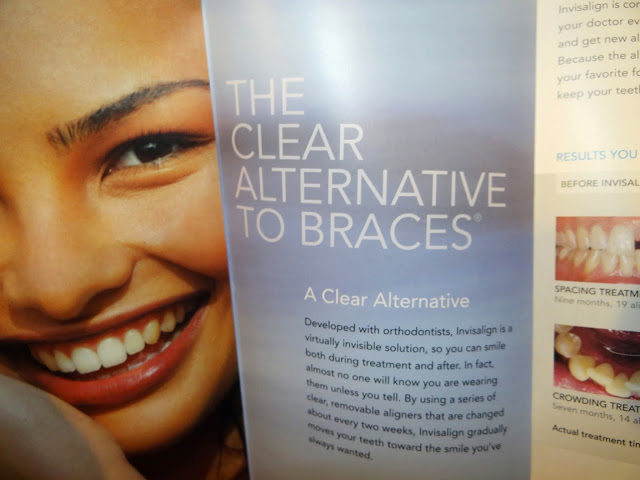 Invisalign has a great smile assessment to see if you are a good candidate for Invisalign. Be sure to check out Invisalign today as a great cosmetic alternative to traditional braces! As my husband likes to say, "Invisalign is simply amazing!"
Be sure to follow Invisalign on Facebook and Twitter to learn more!
*Disclaimer: This is a sponsored post for Invisalign . However, all thoughts and opinions are my own.*