*I am a member of the Collective Bias®  Social Fabric® Community.  This shop has been compensated as part of a social shopper insights study for Collective Bias and their client.
In three days, we will embark on our annual Memorial Day road trip to visit my parents in New Jersey. As much as I love to visit them, taking two kids that are 4 and under on a car ride that is around 5 hours long is HARD! We can be stuck in traffic for hours and there is really nothing we could do. I always bring along activities such as videos for them to play with and I make sure to bring along LOTS OF SNACKS! I know if I am prepared, my kids will look like this during the 5 hour trip instead of crying the whole time: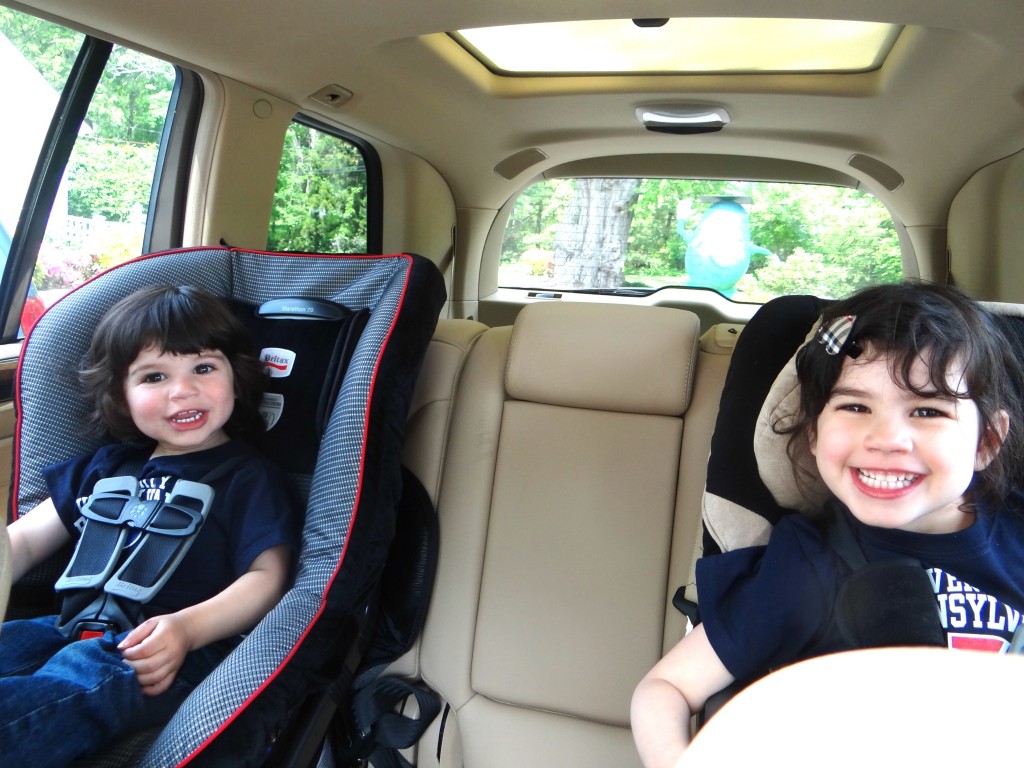 For most of my food shopping, as well as buying most of the snacks and drinks for our Memorial Day road trip, I turn to Stop & Shop. I have two Stop & Shop stores within a seven mile radius, and I always find the best deals on all of their products compared to other supermarkets in my area. I tend to visit Stop & Shop at least biweekly. Another HUGE advantage of shopping there is they have a truly remarkable gas rewards program.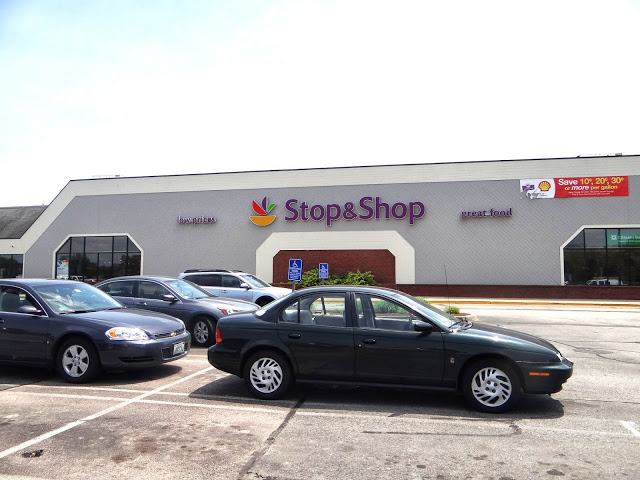 With the gas rewards program, you basically earn one point for every dollar you spend with your Stop & Shop card. When you earn 100 points, you will save $.10 cents per gallon. Each extra 100 points earned, will allow you to accumulate more money off each gallon of gas. For example- 200 points will save you $.20 cents per gallon, 300 points will save you you $.30 cents per gallon, and 400 points will save you $.40 cents at participating Shell stations. With gas being at its all time high, it is a huge benefit to be able to save money simply by shopping my regular groceries at Stop & Shop.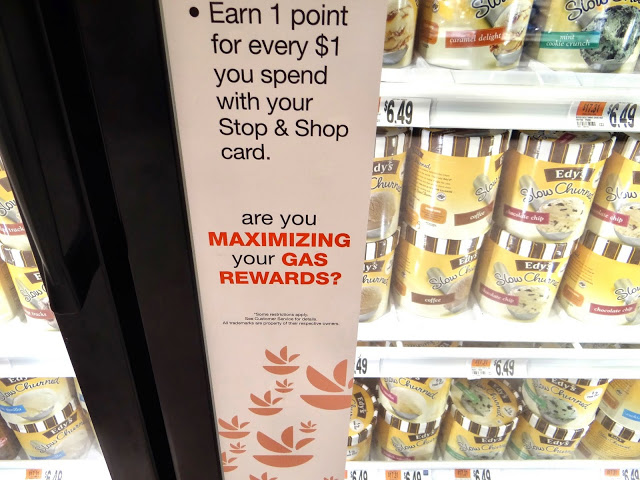 Since Hayley is the older one of my two and she likes to pick out her own snacks for our big road trip coming up for Memorial Day weekend, she naturally was my shopping partner in crime when we went to Stop & Shop. Before I went though, I researched via their circular the upcoming sales so I had some idea what to buy.
When we got there, I immediately noticed that they had some great savings on so many snacks that would make excellent choices for our road trip. For instance in the front of Stop & Shop they had end caps for Stop & Shop Thin Mints. Thin Mints are one of the only cookies Zane can eat because he has food allergies, so we stocked up on a couple of boxes in our cart. They were on sale for 2 for $5, and I knew this would be an easy snack to give both of them in the car.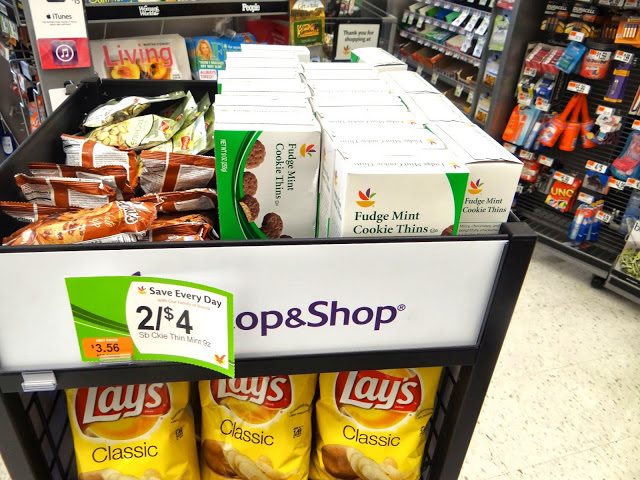 Our next snack we picked up was Goldfish. They had a great deal for 10 individual boxes of Goldfish for only $10! I loved that they can each have their own container and not have to make a mess trying to get their hands in the mega container we have at home. These would make great snacks for the car and they are portable, which is a huge plus.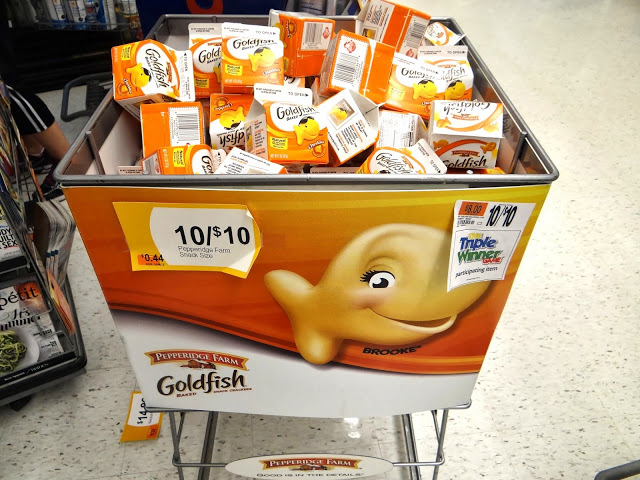 When I went through the circular before I went, I noticed that they had a great deal where if you purchase 7 items off of their promotion list, you would receive 300 GAS POINTS!! Most of the 7 items were for great snack choices that I could bring with me on the upcoming road trip. I headed down the aisles and picked up 2 packs of Fiber One Bars (Mom needs snack too), 3 packs of the Squeeze'ems Applesauce pouches (which are great since they don't need to be refrigerated), and 2 packs of the Chex Mix. For these 7 items purchased, I will instantly score 300 gas points, which means $.30 cents off of each gallon of gas. I need all the savings I could for the travel to New Jersey.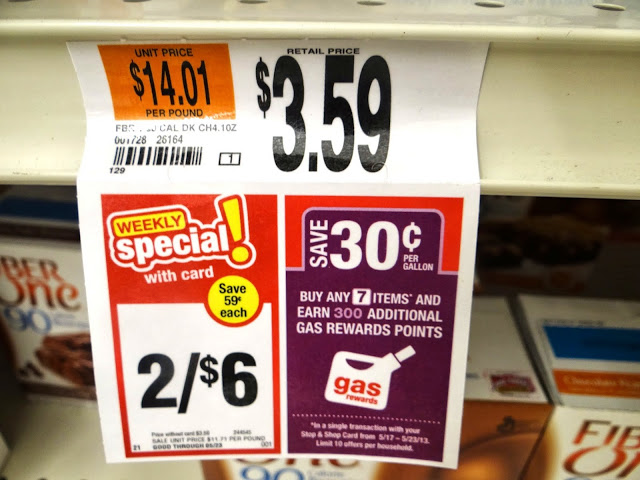 We also picked up Hayley and Zane's favorite graham crackers, Honey Maid, which were on sale for 3 for $5 and some Juicy-Juices, which were also reduced in price. Finally, I picked up some Gatorade for myself since they were only $1 for the big bottle.
I was then ready to check out! I was excited because I got so many wonderful snacks that will keep my kids happy for hours in the car. Believe me, snacks are the way to go when you go on a road trip. As I like to say, "Never leave home without snacks."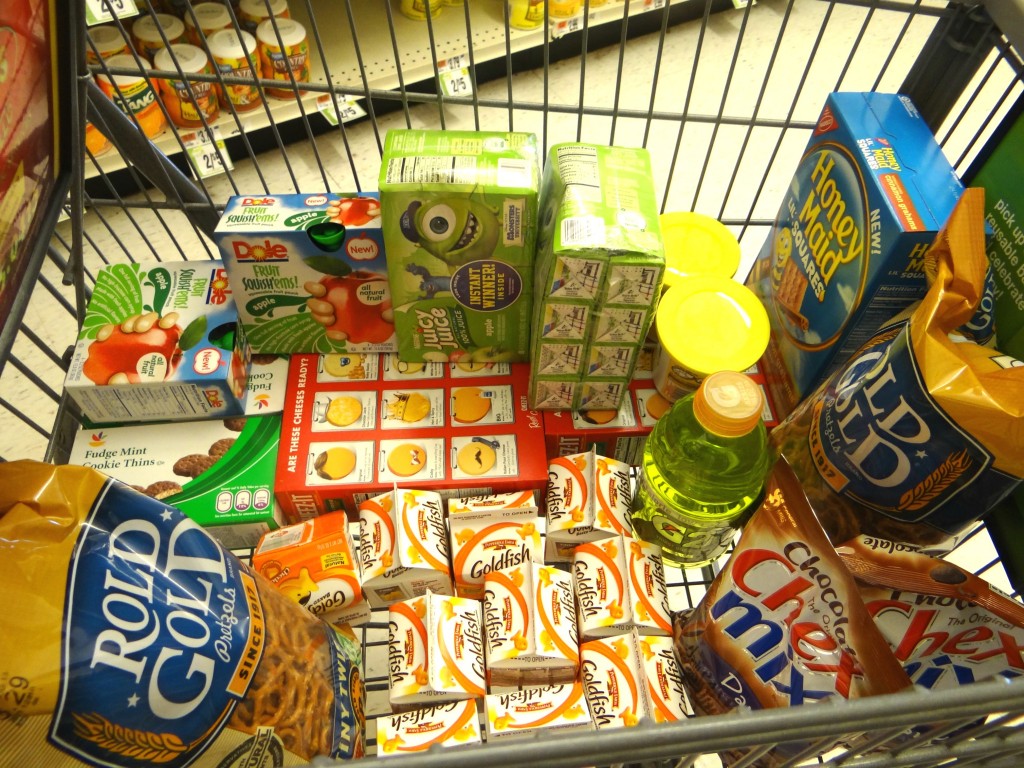 When the cashier rang me up using my Stop & Shop card, he told me I accumulated close to 400 points for this shopping trip alone, which can be used for reductions for my gas. I usually use my points right away since I have to fill up my car every week, but you can accumulate your points if you like (if you have only 100, 200, or 300) until you reach 200 points.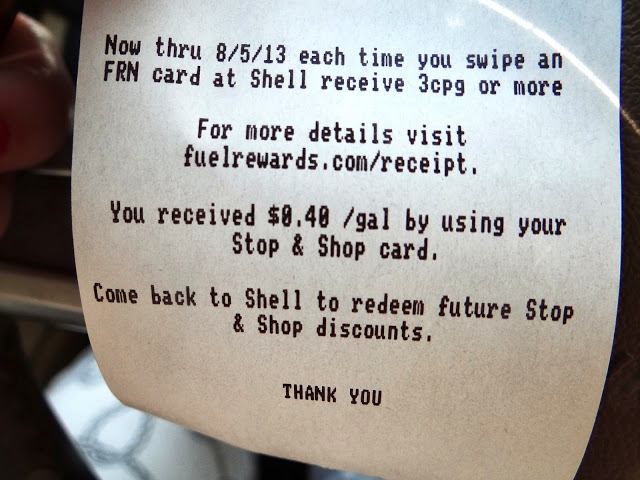 Since our road trip for Memorial day is coming up, I headed to our nearby Shell station, which is the primary gas station associated with the Stop & Shop Gas Rewards Program. To redeem your points, simply put in the Stop & Shop card (or you can manually type in your card number too). You will then be shown how many cents off each gallon you will receive. I had 400 points, so I earned $.40 cents off each gallon! Yes, I did the happy dance pumping my gas!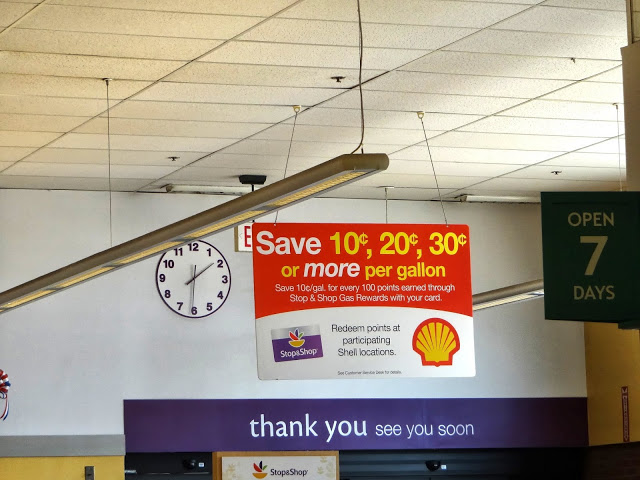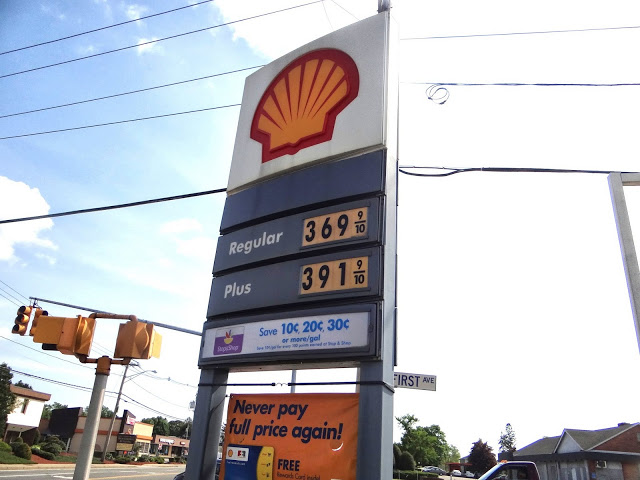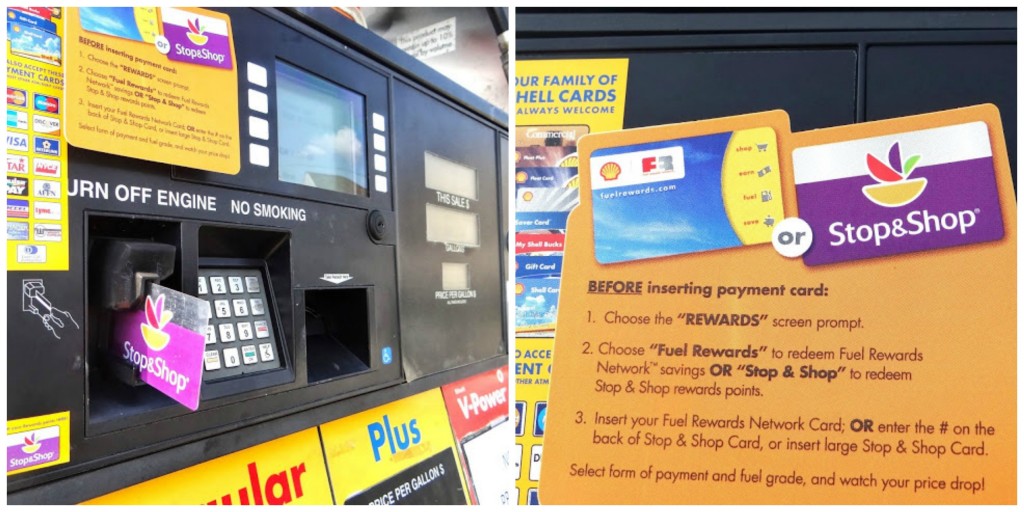 We definitely are all ready for our road trip thanks to Stop & Shop and their wonderful gas program! You can not beat their variety of snack choices, as well as the great prices, promotions, and deals you will find each time you visit Stop & Shop.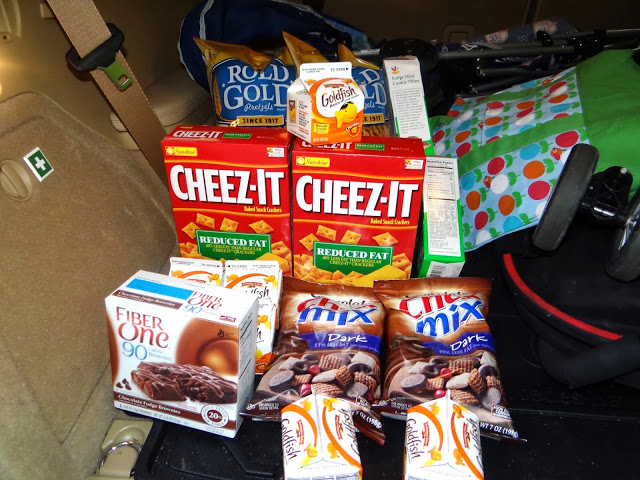 To learn more about my shopping trip and see how ready we are for our road trip to New Jersey, click here: Google Plus. Also, feel free to visit the Stop & Shop website to learn more about store locations, promotions, and their wonderful gas rewards program today!