This spring season, my allergies have been horrible! Truly the worst they have been in years. Unfortunately, Hayley has seasonable allergies, which is very hard on her and I. We sneeze, cough, and deal with itchiness most of the spring.
Luckily, we both get seasonal relief with Allegra. Allegra has a large family of products including Allegra Allergy, Allegra-D, and Children's Allegra to provide an all effective, long lasting medicine. One dose of these medicines usually lasts 12 hours and it allows for non-drowsy relief of seasonal allergy symptoms such as runny noses, sneezing, and itchy/watery eyes.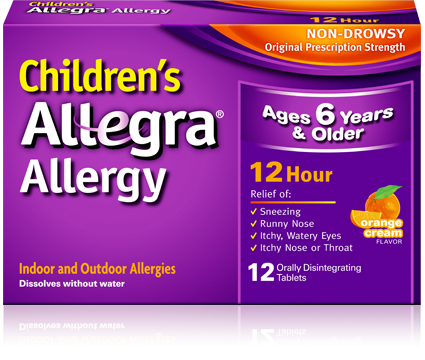 I recently was invited to take part in the Allegra Outdoor Challenge. Allegra has teamed up with All-Star, Lisa Leslie to make sure allergies don't sideline your family's outdoor fun! Lisa and Allegra have created this challenge, to make a fun series of affordable workout tips to show families that with allergy relief from Allegra, and a little creativity, seasonal allergies don't have to stop you from getting outdoors this spring season.
If you head over to the Allegra Facebook Page now, where you will get great tips from Lisa showing ways your family can take the Allegra Outdoor Challenge and get outdoors for some fun. With Allegra, my kids and I can actually enjoy the outside again. We have such pollen this time of the year , which causes all of us to have allergy symptoms. However, now we can start going outside and playing! It allows me to stay outside without being miserable again! A true win-win for our whole family.
Be sure to take the Allegra Outdoor Challenge and learn tips from basketball legend Lisa Leslie.
Win it: One winner will receive the Allegra Outdoor Challenge Prize Pack including a $25 Fitness Line Gift Card, Allegra samples, jump rope, basketball, and sidewalk chalk. This giveaway is run via rafflecopter so click read more to see the actual giveaway. The only mandatory entry is to tell me if you have tried Allegra before in the comment section proceeding the post. While the other entries are optional, I highly suggest you fill them out to increase your chances of winning. US only.
a Rafflecopter giveaway

*I received the above package from Chattem. All my opinions are my own and not swayed by outside sources.