This week, I am linking up to my friend Joanna at Baby Gators Den. With Zane turning 2 this past weekend, it has been great! Here is our photo after Zane and Hayley are going on 7 hours of running around! They are exhausted!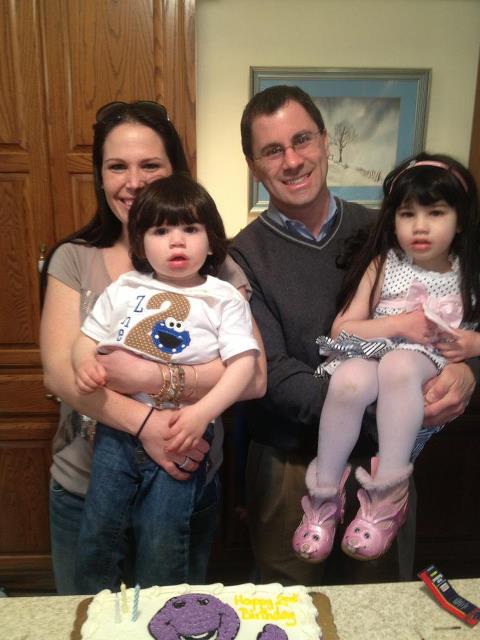 1. I am thankful for the fundraiser that the Rhode Island Bloggers have put together for our friend's daughter, who is battling leukemia. It is going to be amazing! If you are RI based, be sure to check out La-Z-Boy in Warwick, RI for a great family time!
2. I am thankful that Zane's birthday fell out on Easter day. It was amazing for him to have his birthday with all his family surrounding him. He had a great day!
3. I am thankful that there is an amazing bakery near me that does peanut free cakes. So many times, Zane can not have a single piece of cake because of his severe allergies. This time, he was able to enjoy his birthday cake.
4. I am thankful for the amazing interactions between Hayley and Zane now. They are really starting to become friends. I have waited for the days where I could watch them play, and finally they are here! It is quite awesome!
What are you thankful for?