I absolutely love to cook but HATE to clean!! I have tried with much effort to try to get my dishes clean after cooking some messy recipes. No matter what I do, I still find the dishes have caked on food or grease streaks on them, when they are run through the dishwasher. It is actually quite discouraging.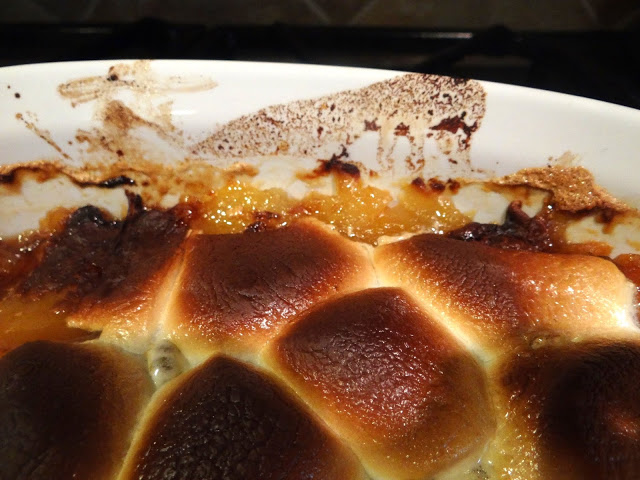 I was recently emailed though about taking the #FinishRiseandShine Challenge to see if I could get my dishes cleaner after using Finish Quantum Powerball Dishwasher Detergent. I have heard good things about Finish Quantum before, so I was eager to try it out for myself, to see if I get my dishes finally clean, rid of any excess food or stains.
My journey to the #FinishRiseandShine challenge started with creating a recipe, and a messy recipe at that. I decided I was going to make my mom's famous Sweet Potato Casserole. While it is not necessarily a morning dish, I  do most of my cooking in the morning, so I thought it would be good to start with this.
If you are interested in learning about my Sweet Potato Casserole recipe, it is very easy!
Ingredients: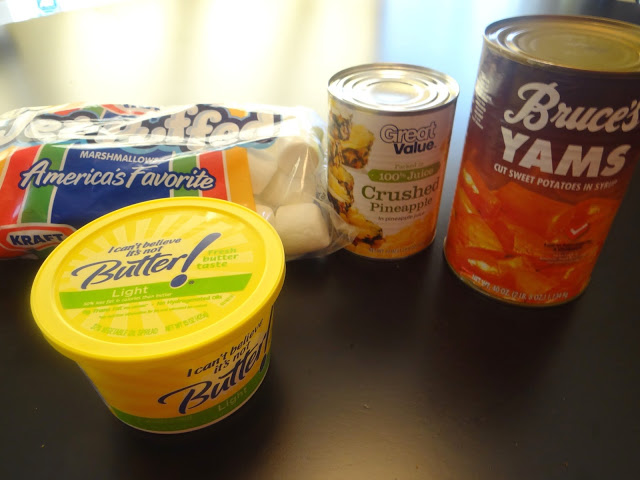 -1 can yams – you can also use fresh yams for this recipe
-1 bag of marshmallows
-1 can of crushed pineapple (drain the juice)
– 2 TBLS butter
Directions: –Preheat oven to 350 degrees F
1. Pour one whole can of yams with the crushed pineapple in a mixing bowl.
2. Spread mixture from #1 in a baking pan. On top put 3 TBLS butter.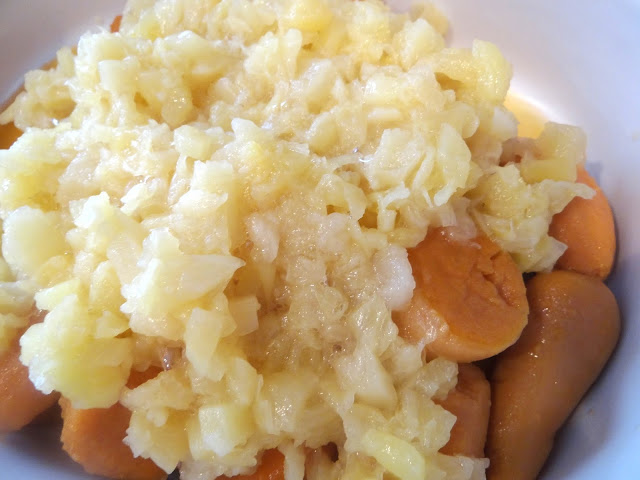 3. As you are getting ready to put it into the oven, add about 1/2 bag of marshmallows to the top of #2. Bake 10-15 minutes.
4. Add more marshmallows after 10 minutes to the dish and bake another 5-10 minutes
5. You are now ready to eat!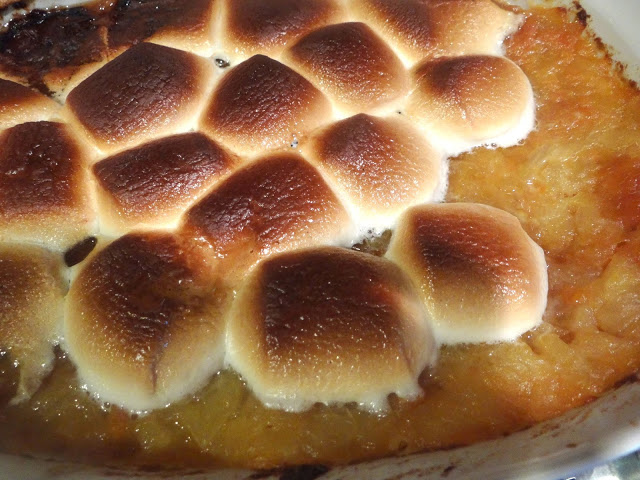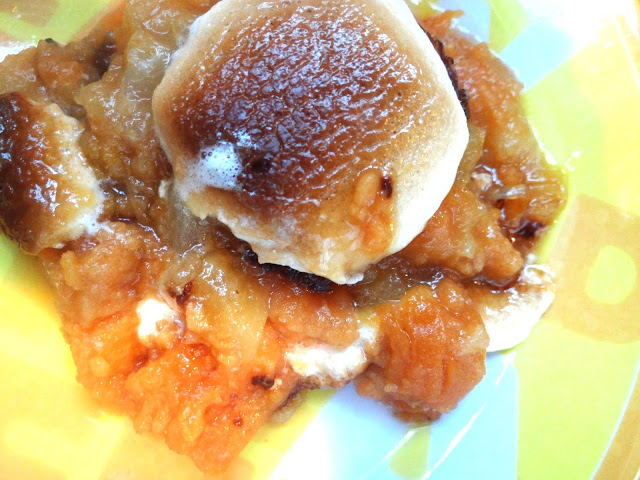 In no time at all, I created a wonderful side dish to serve with our dinner. After I was done, the real part of the challenge began. I was given the Quantum Power Gel Automatic Dishwasher Detergent and was told to try it out as a dishwashing detergent, to see if my dishes actually got cleaner. With the Finish Quantum Power Gels, they allow for quick dissolving power gels that allows one to wash away residue for a brilliant shine even in the hardest water conditions. It has a pre-soaking powerball system that allows it to penetrate, break down, and lift away 24 hour dried -on food! Lastly, it is used to get rid of those tough stains like tea and coffee on dishes. It has advanced powder with bleach to help rid the dishes of those horrible stains.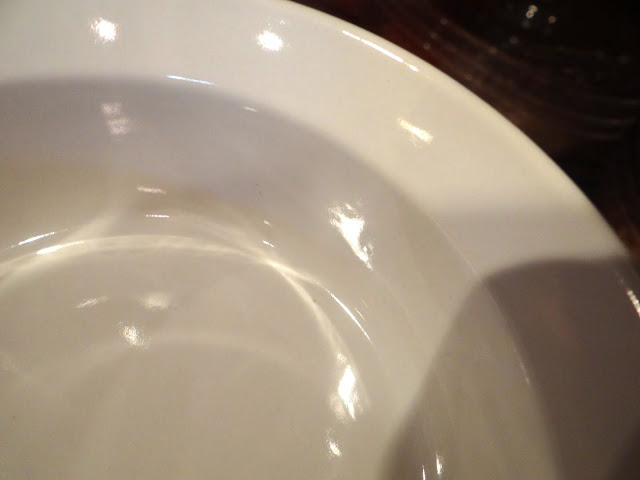 After I was done with my recipe and it was time to clean up, I simply placed one of the capsules of the Quantum Finish in the dishwasher, to get ready to clean one load of dishes. That is all I needed to do, was place those sticky dishes in the dishwasher with one Quantum Finish tablet.  I let the dishes sit for awhile in the dishwasher before I went to bed, and right before I retired for the night, I let the dishwasher start up with the Finish Quantum detergent. It was virtually seamless!
When I got up in the morning, my dishes were spotless! I am not kidding- not a bit of grease, sticky food, or remnants left over from the night before. I was amazed!  It allowed me to see beautiful dishes in their original form without grease or leftovers. It helped make my dishes sparkling clean! I am a huge fan of the Finish Quantum products and from now on, I plan to use them to get all my dishes clean without any effort on my part, aside from putting in the Finish Quantum detergent.
Some additional information about Finish Quantum include:
Finish® Quantum® with new Power Gel delivers ultimate clean and amazing shine – without having to pre-rinse! Its breakthrough multi-chamber technology activates each cleaning ingredient when it's needed during the cycle, so all you have to do is sit back and relax. Who knew so much cleaning power could fit into a tiny capsule?
Finish®Quantum with Power Gel is voted Product of the Year, Home Care, in a consumer survey of more than 50,000 people by TNS**
Finish®Quantum with Baking Soda was voted the by Better Homes and Gardens
Quick dissolving Power Gel washes away residue for an amazing shine, even in the hardest water conditions.
Pre-soaking Powerball® penetrates, breaks down, and lifts away even 24-hour dried on food.
Advanced powder with bleach seeks out and cleans tough stains like tea and coffee.
Available in the following scents: Original, Lemon Sparkle, and Baking Soda – Try them all!
Visit Finish's revamped website to explore Finish products, tips and hints, FAQs, and consumer reviews:http://www.finishdishwashing.com/. I also encourage you to take the Finish  Shine Challenge to see what it can do for you: http://finishdishwashing.com/offers/Finish-Quantum-New-Power-Gel/. Lastly, follow along on their Finish Facebook Page to learn more!
*I was compensated for this post by Finish. All my opinions are my own and not swayed by outside sources.