Sid the Science Kid: The Movie
**Guest post by Sarah Kostusiak
Disclosure: I received a copy of this DVD free to facilitate this review. No other compensation was provided. All opinions are 100% my own.**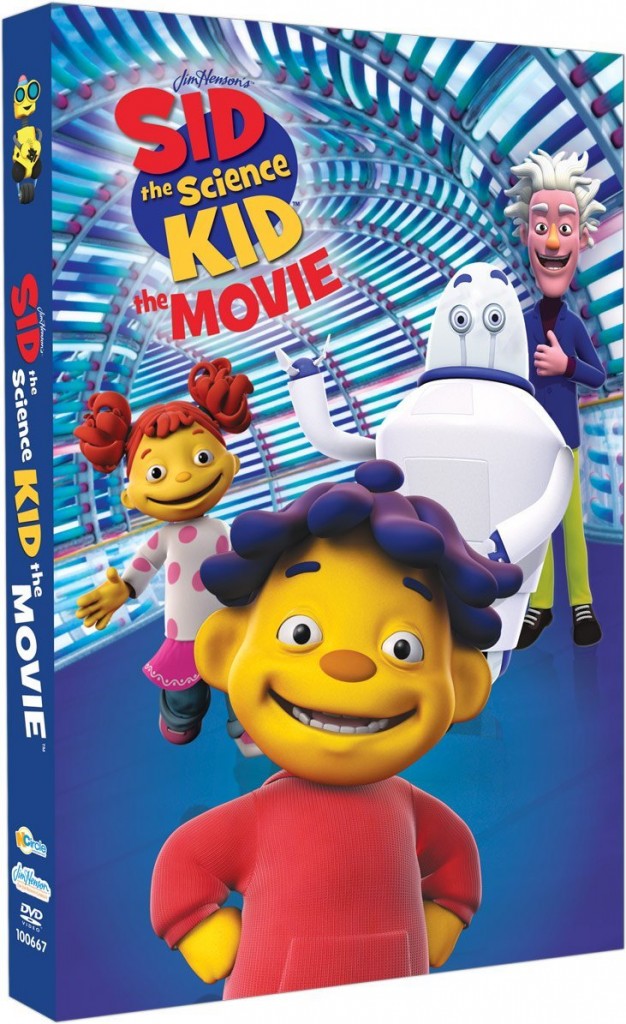 Sid the Science Kid is one cool dude. And now we get to enjoy him any time we want for a whole 75 minutes!
Sid the Science Kid: The Movie came out this week and it is an action packed adventure. Sid and his friend, Gabriela, win a science competition and get to go to the new Super Ultimate Science Museum, where they meet Dr. Bonabodon (voiced by Christopher Lloyd) along with the future scientist winners from China, Yangyang and Niuniu.
Sid and Gabriela come to realize that they don't know as much as they thought they did, since they are so much younger than the other two winners, and start to feel bad about themselves. But then their robot tour guide, Bobbybot, gets struck by lightning, Yangyang and Nuinui try to reprogram him and end up making him go crazy and destroy the new museum instead.
The kids have to work together to find and repair Bobbybot and the exhibits before the museum opens. They wander through a giant beehive, a simple machine playground and a talking (and singing) dinosaur exhibit trying to find the elusive Bobbybot.
They learn that by working together and thinking through their problems…you can be a scientist at any age.
My kids enjoyed Sid the Science Kid: The Movie. It did seem to be a little too long for them (ages 3 and 5), but they did stick with it the entire way through. My 5 year old asked me to turn it off every time the T-Rex started to talk, or sing. He thought it was a little scary, but we talked him through it.
Sid the Science Kid: The Movie is filled with laughs, fun and, of course, science facts. The DVD is priced at $12.99 SRP and was released by NCircle Entertainment and is a production of The Jim Henson Company. It would make a wonderful addition to your DVD library.
Sarah is a wife, mom and blogger. Her main blog is Play 2 Learn with Sarah where she shares about family, fun and freebies. She is also a budding blog designer. Please feel free to email her with any questions at play2learnwithsarah (at) gmail (dot)com.