Last month, I told you all about how I was planning to take the LISTERINE 21 Day Challenge. To give you a brief overview, I accepted this challenge to pledge to improve oral health within 21 days by brushing, flossing, and using LISTERINE  ULTRACLEAN twice a day. I know most of you, myself included, have the brushing and flossing down, but lack on using LISTERINE! Even as a dentist, I will fully admit, I have been guilty of this! I have learned through this challenge that without using LISTERINE, you are only cleaning 75 percent of your mouth, which leaves a whole 25 percent dirty, with plenty of room for germs to grow.
After 21 days, I am finished with the LISTERINE 21 Day Challenge, but I will certainly plan to implement using LISTERINE twice a day, to improve my overall dental health. After doing the challenge, I have noticed significant improvement in my gums. I had slight swelling in my gums that have stayed with me after pregnancy, that visibly decreased after I finished the challenge. I also had decrease in bleeding when I brushed, which meant that my mouth was much cleaner. I definitely attribute this to taking the LISTERINE 21 day challenge.
The best part was after I finished this challenge, I had my dentist take a look at my mouth. He has been my dentist for quite some time now and he remarked how healthy my gums looked and how clean my mouth was. I was so excited to hear this! Part of the reason I had such success is because by using the LISTERINE Antiseptic, I knew that the mouthwash would reach and clean virtually 100 percent of my mouth.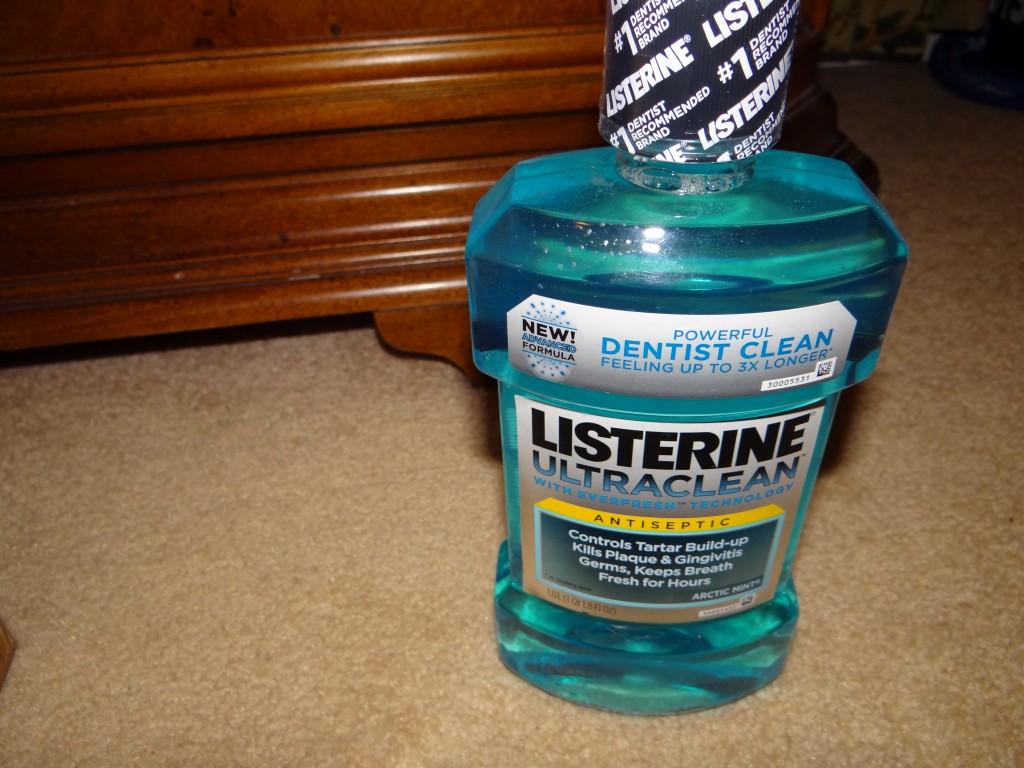 After I finished the LISTERINE 21 Day Challenge, I am a huge believer in the power of LISTERINE and will definitely be recommending LISTERINE professionally and personally. Before I started the challenge, I heard the statistics that if you use LISTERINE Antiseptic mouthwash twice a day for thirty seconds, you will get up to 5 times healthier gums in 2 weeks, and up to 9 times healthier gums in 4 weeks. I definitely believe these statistics now that I finished the challenge. I have heard that it takes three weeks to form a healthy habit, and I will tell you that after these 21 days, I am in a regular routine of swishing with LISTERINE twice daily as part of my dental oral health care.
If you remember before, I mentioned that I am taking this challenge with Hayley. She has been using LISTERINE Smart Rinse Anticavity Mouthwash for 3 weeks now and I see fantastic results. Since I am a dentist, I hound her about oral hygiene and the importance all the time. Before using the LISTERINE, I always noticed a foul odor at time, that no matter what, could not resolve itself. However, after this challenge her mouth is healthy and smells fresh. By choosing an anti-cavity fluoride rinse, your child will protect their teeth against cavities, and will strengthen teeth 99 percent better than brushing alone! I was so glad to see her great successes after taking the LISTERINE 21 day challenge.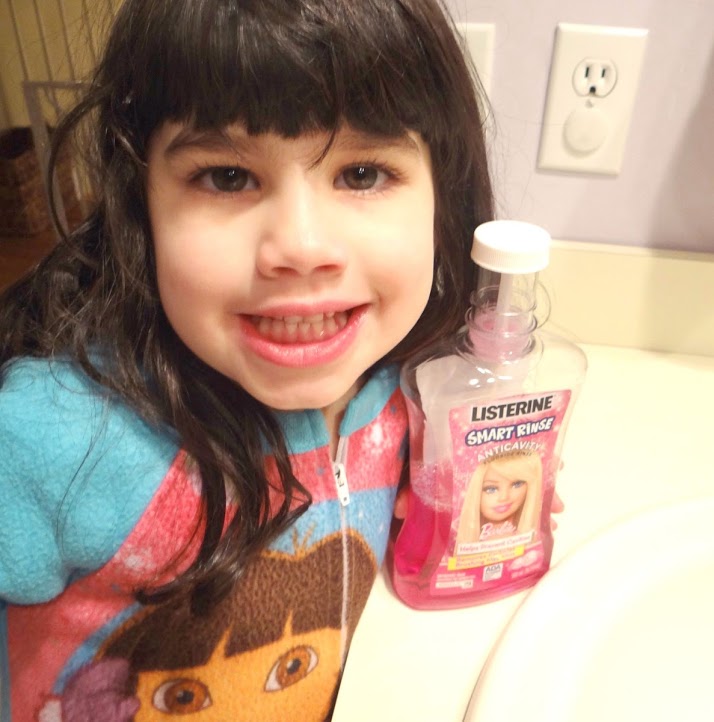 If you are wondering how you could do this challenge and have enough time to get out in the morning, let me assure you, that the whole challenge takes less than 3 minutes from start to finish. You simply brush for 2 minutes, floss, and then use LISTERINE for 30 seconds. It is actually the easiest system to follow. What I suggest is doing the routine first thing in the am and last thing in the pm. If you are doing the challenge as a family, I would suggest all doing the routine at the same time. When kids see how important brushing/flossing/using a mouthwash is, they will want to emulate you. I also recommend storing your bottle of LISTERINE in a visible spot, but out of reach of children. That way you have no excuse not to use it. Lastly, make sure you have proper technique. There is a proper way to brush/floss and if you are unfamiliar with it, be sure to ask your local dentist or visit the ADA to see some great tutorials.
As for my own LISTERINE 21 Day Challenge, I had fantastic results, as did, Hayley. My day begins and ends, by brushing, using Reach Floss, and LISTERINE! I am on my way to having a completely healthy mouth! If you are interested, I highly suggest signing up for the LISTERINE 21 Day Challenge on their Facebook Page today! Here is to good oral health in 2013!
So tell me, what are your best tips for maintaining oral care habits?
*I received products from Johnson and Johnson Healthcare Product Division of McNeil-PPC, Inc. and The Motherhood as part of my participating in the LISTERINE 21 Day Challenge. All my thoughts and opinions expressed in this post are my own