As a part time dentist, full time blogger, and full time mommy of two small children, I barely have time to breathe in the mornings getting them ready, let alone make them a wonderful breakfast. On the weekends, I love to cook a good hearty breakfast, but the weekdays are a whole different story. By the time I finish getting them dressed, I have about 10 minutes before I have to drive them to school.
On mornings during the week, I rely on Aunt Jemina to give my kids a healthy and fantastic start to the morning. Our family have been huge Aunt Jemina fans for quite some time now but we did not know that they know make the Aunt Jemina Lil' Griddles, which provide the same great taste of all their products, but in a miniature way.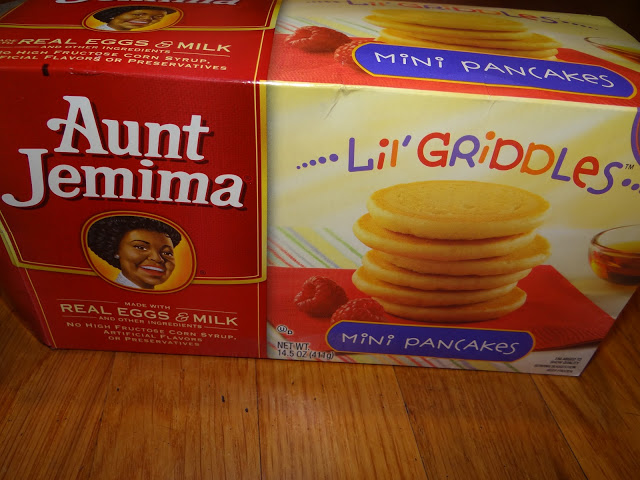 The goal of Aunt Jemima frozen breakfast is to deliver every batch just like you'd make it yourself. Breakfast truly is the most important meal of the day and provides the necessary fuel to get through the day.  Aunt Jemima frozen breakfast knows for us moms, starting the family out with a warm breakfast makes the morning, and the entire day, even more special.
Aunt Jemima frozen breakfast takes great pride in making frozen pancakes, waffles and French toast just like us moms across America make breakfast in their own kitchens — their griddles are just a little bit bigger. They take great care in every step to assure a great product from stirring the batter to delivering a wonderful breakfast to your plate.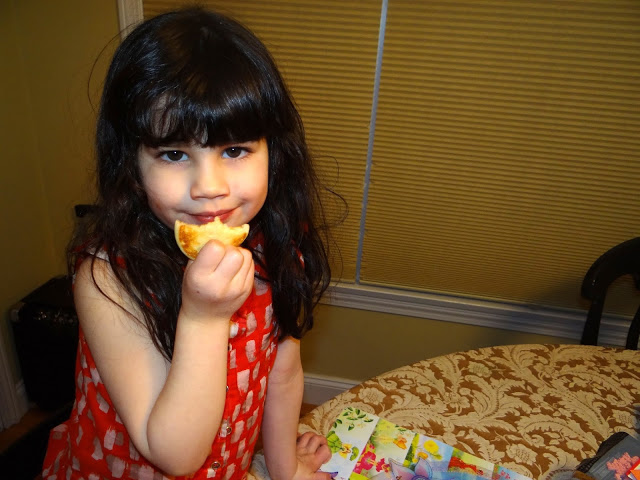 With the new Aunt Jemina Lil' Griddles, we can have the same wonderful and delicious taste of Aunt Jemina but in a bite sized portion. For me, I think the Lil' Griddles are a wonderful option for my family. So many times, my kids claim they are not hungry, only to leave most of their pancake or waffle on the plate. With the Lil' Griddles, I know they are having the same delicious taste but in bite sized portions, so I know no one is wasting any food. I also love that if I run out of time, Hayley and Zane can take the Lil' Griddles in the car with them without making a mess of my back seat. It is also great that they could be made in the microwave in about 30 seconds (cooking 6 of them) or under one minute (cooking 10 of them).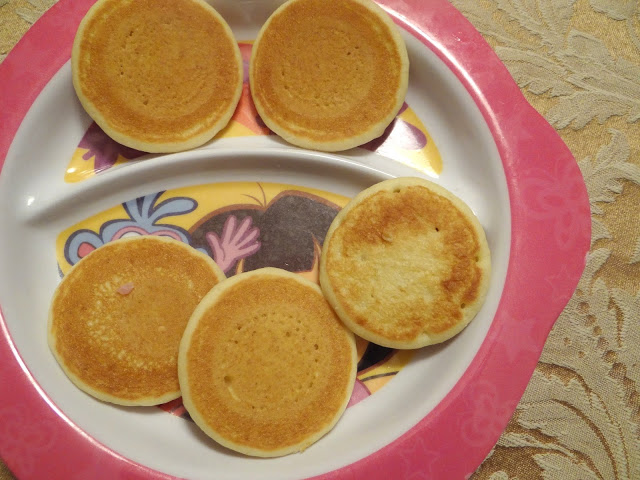 You might be asking if they taste as good as the homemade kind, and the answer is a resounding yes! Their motto is every batch is made from scratch, so your whole family will be eating a homemade breakfast, without all the cooking that is necessary- Aunt Jemina will do the cooking for you! They are made with real eggs and milk. There is absolutely no high fructose, corn syrup, or artificial flavors/preservatives in the Lil' Griddles! I feel great that my kids are eating such a wonderful breakfast that tastes as good as my cooking!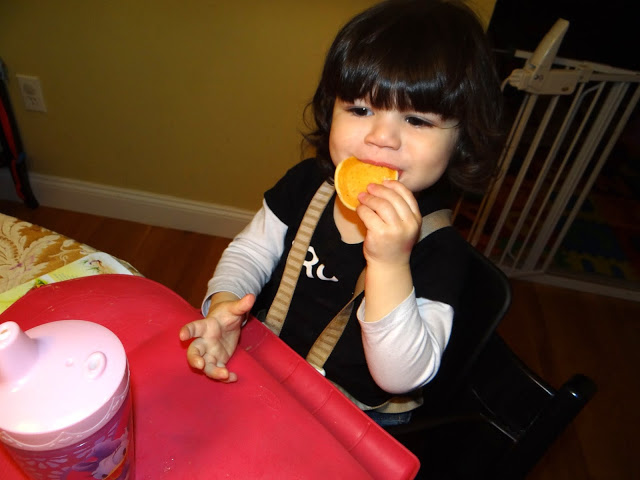 The new Aunt Jemima frozen breakfast Lil' Griddles line has three delicious bite-sized options for family fun; new Aunt Jemima frozen Blueberry Mini pancakes, Aunt Jemima frozen Mini pancakes, and Aunt Jemima frozen Cinnamon French Toast Sticks. Be sure to check out Aunt Jemina Lil' Griddles in your frozen food aisle of your local supermarket today! Trust me when I say, they are the perfect breakfast for the busy family. They provide a big help for us, moms, who want to serve a wonderful and fresh breakfast to our whole family. Start off your morning, as a family, with Aunt Jemina Lil' Griddles!
*Thank you to Aunt Jemima Frozen Breakfast for being a sponsor. I was selected for this opportunity as a member of Clever Girls Collective. All opinions expressed here are my own.