As most of you know, oral care is extremely important to me. Being a dentist who treats many children on a weekly basis, I know how important a healthy, clean mouth is! However, I also know how children can be resistant to brushing their teeth. I have heard it all from my kids alone- "Mom, I don't like the taste of the toothpaste."  "Mom, I am too tired- I will brush tomorrow." "Mom, I already brushed this morning." Can you relate to these questions? I am sure, in one form or another, we all can. Now, what if I tell you that there is now a toothbrush/toothpaste on the market that will make brushing fun for your children and easier for them to achieve fantastic oral hygiene. Sounds great, right! We'll, we are all in luck because those products are now on the shelves at Target, Walmart, and several other nationwide retailers made by Dr. Fresh. Dr. Fresh has recently added a wonderful product called Firefly that includes a foam toothpaste and a toothbrush that has has a lightup timer, so kids know that they are really brushing the full two minutes.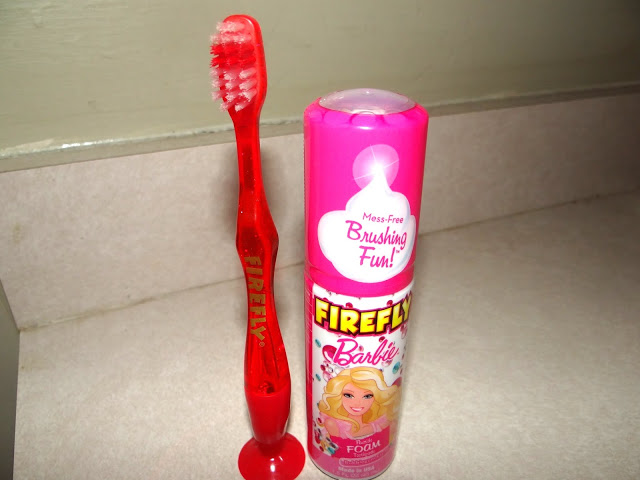 When I heard about Firefly, I was so excited to buy the foam toothpaste and lightup timer toothbrush. As soon as I heard about the products, I took a trip to Target to search them out. I found  them smack in the middle of the kids' toothpaste aisle. I was automatically attracted to the labeling and the fun colors of the packaging. I also saw they made the Firefly foam toothpaste with Barbie on the tube that stores the toothpaste. No matter what, if Barbie is on anything, Hayley is a fan! This will be one step easier to showing her how fun it is to brush. I know they make other character toothbrushes and toothpastes such as Angry Birds. Be sure to definitely check out all the Firefly toothpaste/toothbrush products next time you are in Walmart or Target. In the meantime, you can see my shopping trip for the Firefly products here: Google Plus.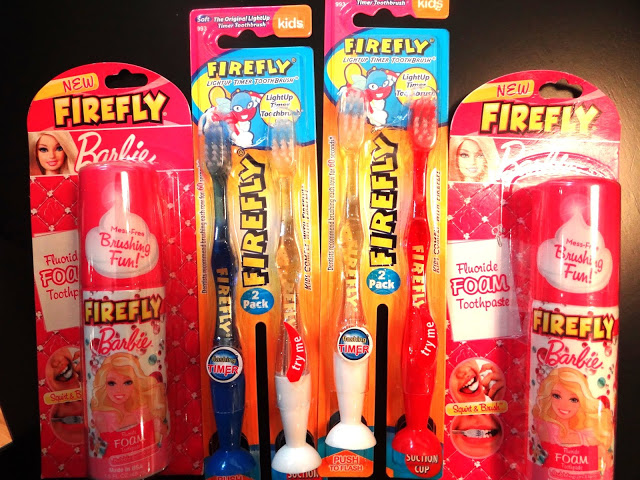 I rushed out of Target, as I was so anxious to head home and have Hayley try it out. As a mom and a dentist, I advocate brushing and flossing twice a day personally and professionally. However, the problem I am having is Hayley now wants to brush her teeth herself. Everything is "Mommy, I can do it" and this goes along with taking care of her oral hygiene too. While I still brush her teeth after she is done, I am trying to make brushing more independent for her. In the past, I always saw her brush for a total of 20 seconds and tell me that she was done.  This is not the correct amount of time, as brushing should be done for 60 minutes for the upper arch (top set of teeth) and the bottom arch (bottom set of teeth). That is where I would step in and assist her in brushing to make sure she brushed for the full two minutes.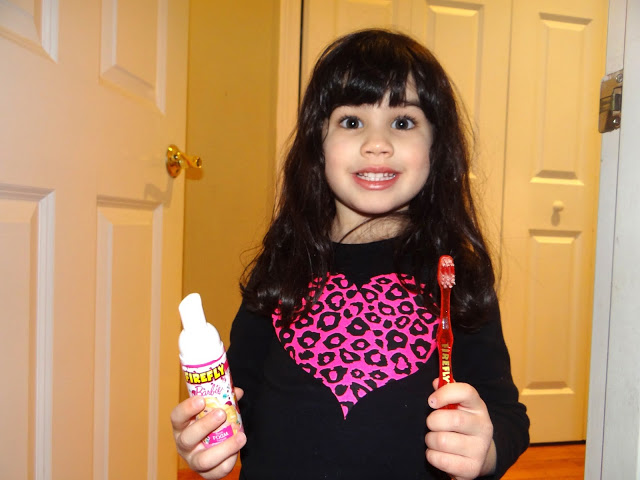 Now with the Firefly Light Up Toothbrush, I no longer have to hound her to brush the correct amount of time. The way it works is your children will press the bottom of the Firefly toothbrush and will have a red beeping flash start. The red flash will continue beeping until a minute is up, which signals that your children are done with the top set of their teeth. They then press the bottom of the toothbrush again, to light up the toothbrush for another 60 seconds of bottom brushing. If you ask me- this is INGENIOUS! It allows parents to know that their children are brushing for the correct amount of time, instead of giving a quick brush, that really does nothing. By using this toothbrush, you are showing your kids how important brushing is by doing it the correct way and for the correct amount of time. You are encouraging them to have a healthy, happy mouth in such an efficient way.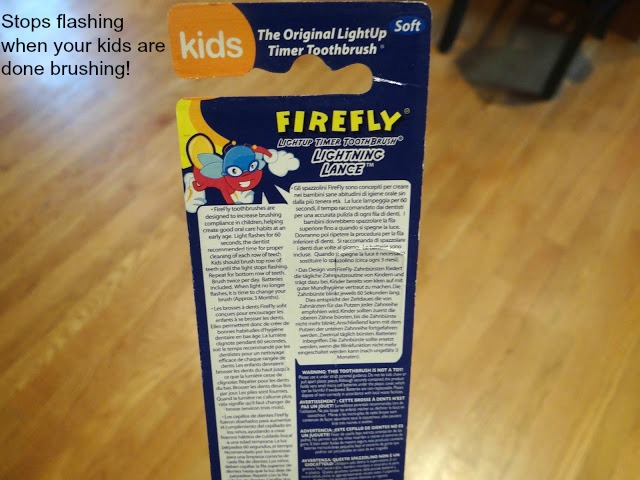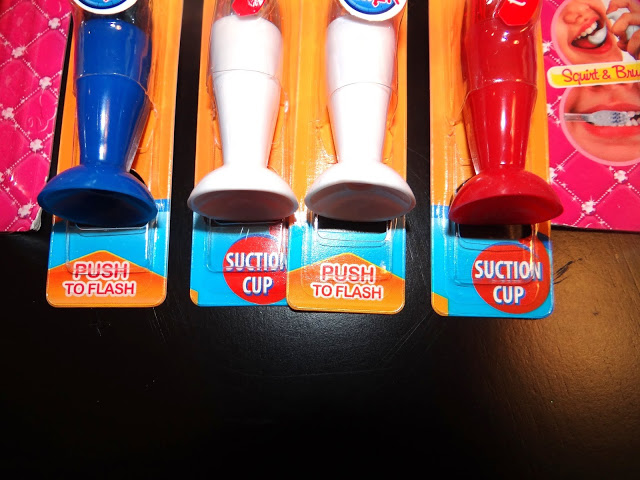 Hayley also gives me a huge problem with brushing. She hates the taste of most toothpastes and it is hard for her to put the right amount of toothpaste on her brush. You know what that means, the toothpaste ends up going all over, except for in your child's mouth. What a mess to clean up the counter everynight with globs of toothpaste! Now, Dr. Fresh has the Firefly Foam Toothpaste! It is meant to turn brushing time into fun time! All you have to do is have your kids squirt the liquid foam toothpaste directly into their mouths and start brushing. That is it! Hayley tried it out and LOVED it so much! She is 4 and a half, and it was so easy for her to squirt a pump of the foam toothpaste into her mouth. She also really loved the taste- a win, win for all, as it was easy for her and made no mess for me!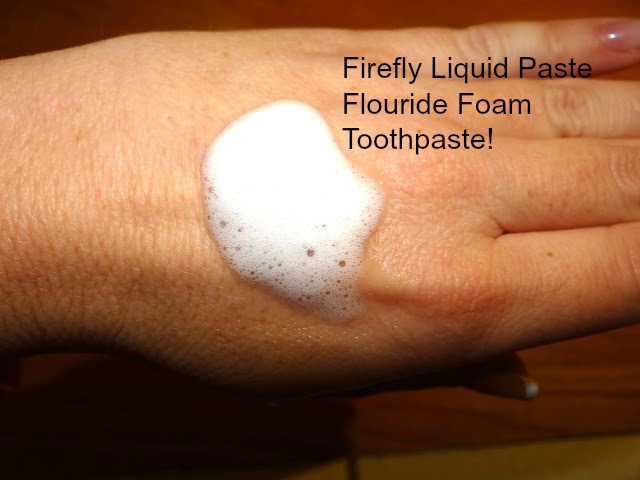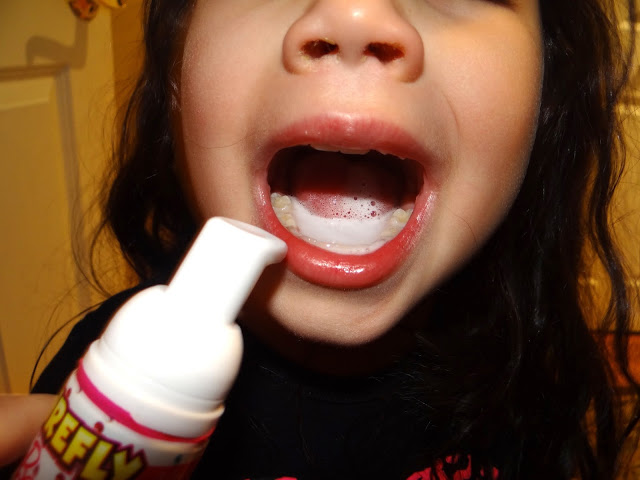 Oral hygiene is so important to me and I make sure every morning and every night, to have them brush with Firefly. I suggest you start a family habit of brushing together in the morning and night to show your children the proper way to brush and how it could be fun! Children imitate adults, so if they see that you enjoy brushing, they will too. I know it took some time for my children to actually like to brush, but they truly now do! Dental hygiene is as important as showering each day. Take time to show your children the meaning of a healthy mouth and read to them books about oral hygiene. Make sticker charts and reward them on the days that they follow through with a good oral hygiene. We have also done this and it works beautifully for those kids who do not like to brush. The minute they see that sticker being added for following through with good dental care, they will want to keep doing their regime.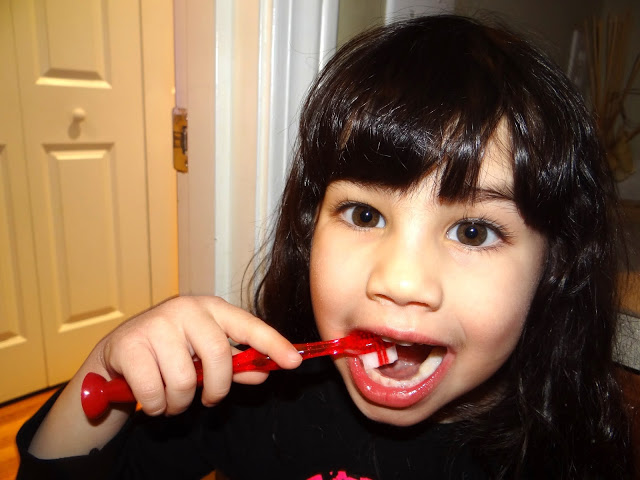 I am very glad  that my children have good oral hygiene habits. I am also thankful that Firefly has amazing products in the Firefly Toothpaste Foam and Toothbrush to make brushing for them easier, more fun, and definitely more effective! Go out and buy the Firefly toothpaste/toothbrush and encourage your child to have great dental hygiene. Keep teeth clean by starting brushing habits early.  A beautiful smile goes a long way!
*I am a member of the Collective Bias® Social Fabric® Community.  This shop has been compensated as part of a social shopper insights study for Collective Bias® #CBias #SocialFabric