Disney did it again with Wreck it Ralph! When we first received it, I knew that I would immediately love it (hello Jane Lynch) but I was not sure how much Hayley would like it. We'll it turns out, that she absolutely LOVES Wreck it Ralph. So much so, that when we were snowed in again today, we watched it not once, but twice over a day span.
Get ready to prepare for an adventure when "the most original film in years" that thrilled audiences of all ages drops on Blu-ray and Blu-ray 3D! From Walt Disney Animation comes a hilarious, arcade-game-hopping journey in Disney's Wreck-it-Ralph.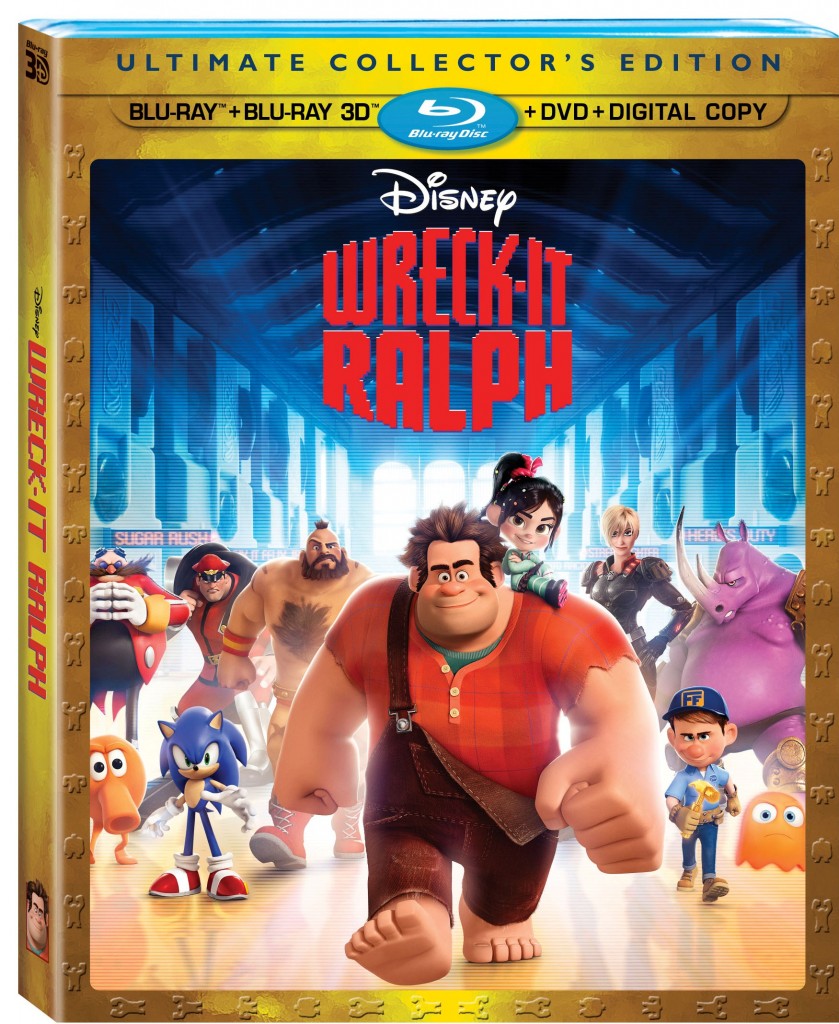 For decades, Ralph has played the bad game in his popular video game. In a bold move, he embarks on an action-pcaked adventure and sets out to prove to everyone that he is a true hero with a big heart. As he explores exciting new worlds, he teams up with some unlikely friends, including feisty misfit Vanellope von Schweetz. Then, when an evil enemy threatens their world, Ralph realizes he holds the fate of the entire arcade in his massive hands.
Featuring an all- star voice and breakthrough bonus features that take you even deeper into the world of video games, Disney's Wreck-it Ralph has something for every player.
We greatly enjoyed Wreck-it Ralph. When we first got introduced to Wreck-it Ralph and his bad ways, I was not sure how he would escape to make himself good. He tries his hand to win a medal to prove that he is a good guy and sets out on the journey of a lifetime. My favorite parts of the movie was when they were in the candy set and he meets Vanellope. We were not sure how that unlikely relationship would turn out, but they really came together and got everything back in order. Both the characters and their respective video games manage to not only survive but flourish.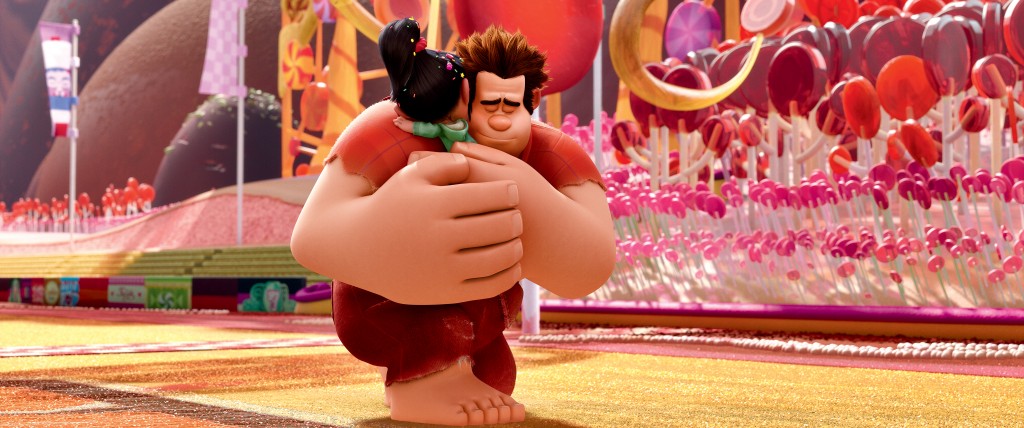 Wreck-it Ralph made us smile and proved to both Hayley and I, that good will triumph bad. The themes of bad were delved into and conquered, and the ending of the movie made us both smile. We both really loved Wreck-it Ralph and his truly sweet personality that shone through the movie.
Wreck-it Ralph is a movie that you want to own! Be sure to check out Wreck-it Ralph today! It is a household favorite here and I am sure it will be in your home as well!
Here are a fun filled activities you could do as a family:
In celebration of this week's release of Wreck-It Ralph on Blu-ray Combo Pack, are you and your family ready to test your bad guy skills? First check out the behind the scenes clips straight from Bad-Anon meetings to get inside the bad guys' heads. Then flex your memory muscles in the character quote match-up! Now that you've proven yourself, get creative and design your very own bad guy! Feeling like a winner? Check out the UltimateWreck-It Ralph Quiz below!
*I received the above product from Disney for review purposes. As always, all my opinions are my own and not swayed by outside sources.