If you remember, last month I told you how I was going to start putting in a playroom area in my basement once we get it finished. We'll, we have some time until construction is set to begin, but I am finally organized and combined my two playrooms to make a playroom downstairs for the kids to play and have fun!
Let me remind you of the before picture: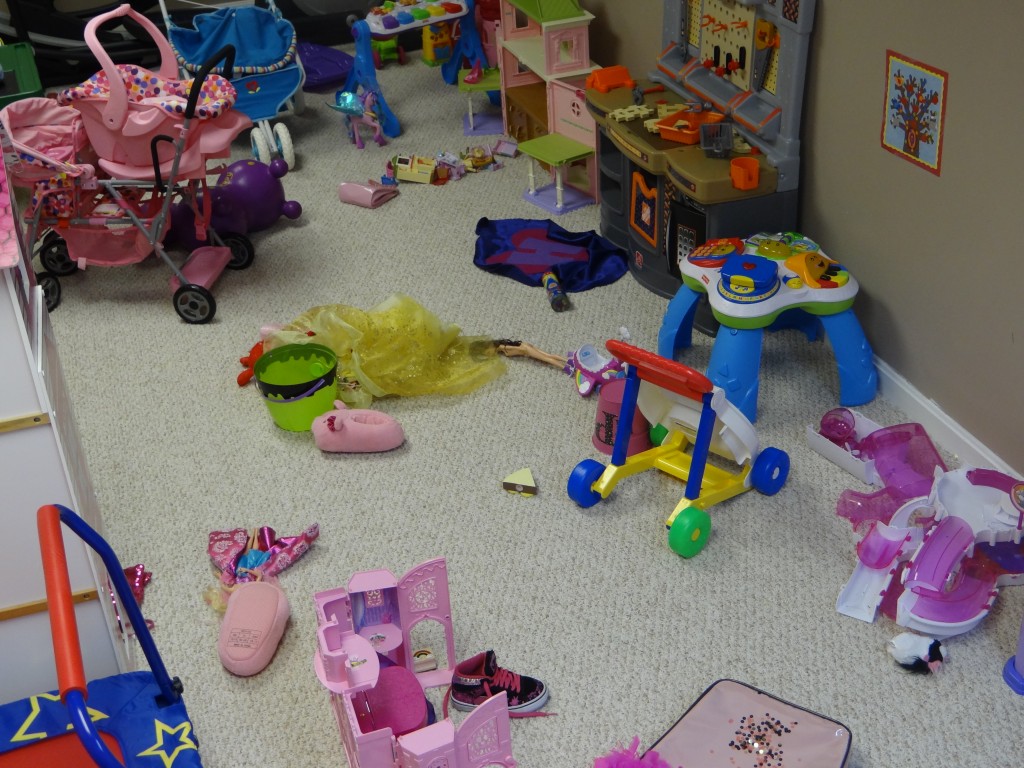 Now see how neat and organized I am: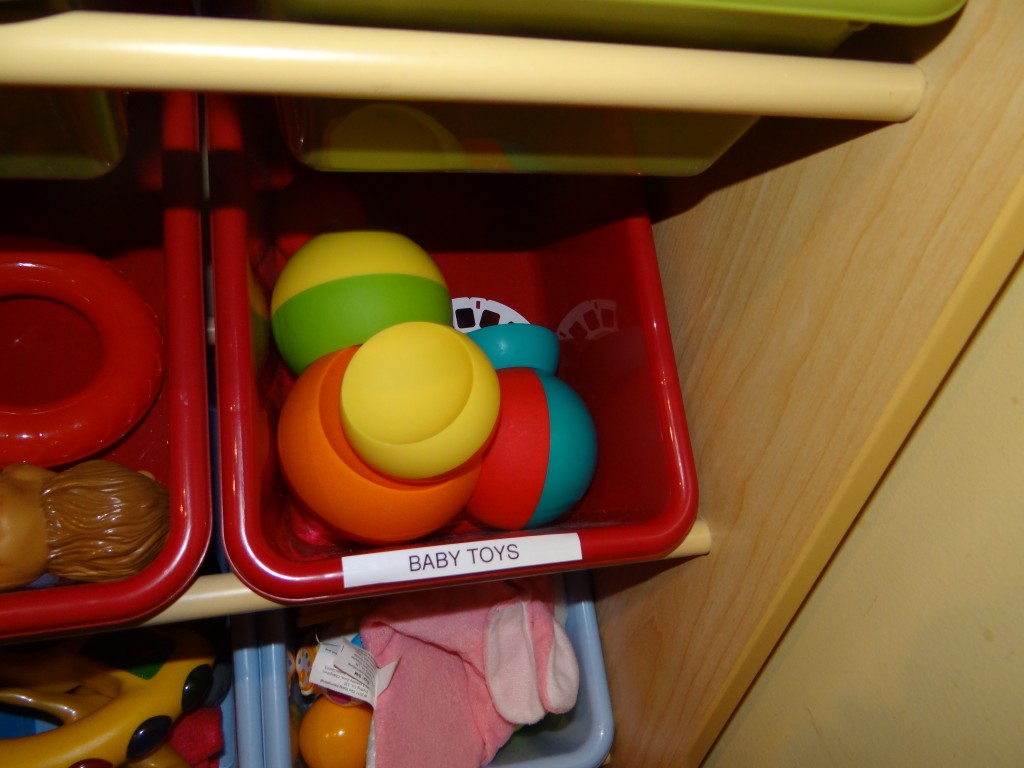 All of this is thanks to the Brother P-Touch Labeler. I have had labelers in the past where I attempted to get organized, only to find that once I started doing my labels, they would fall instantly off wherever I put them. It was quite discouraging. However, when I tackled putting all the kids toys in bins and effectively labeling them, I had no problem at all! Even with two small kids who try their best to wreck havoc, the Brother P-Touch Labels stayed on.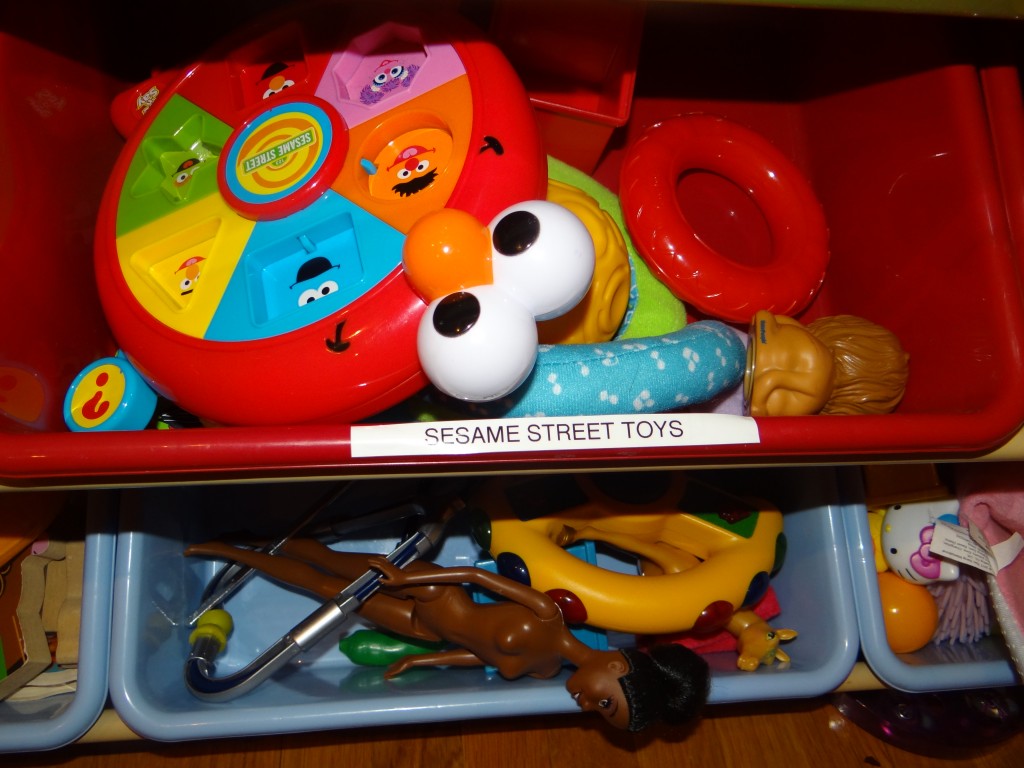 With starting renovations on a new basement, I need to get things organized. The fact of the matter is if the toys are not organized, they never know what they have to play with. I have been known once or twice through the years to end up buying the same toy because everything was so disorganized and I could not find anything.
What I decided to do was use the Brother P-Touch Labeler to make labels for all the toys bins that I bought. I was able to create custom labels with the Brother P-Touch Labeler. I decided to try to separate the toys based on what the genre was. For example, I have a bin labeled with Barbie dolls just for the doll clothing and doll accessories. I have another bin labeled for Sesame Street characters. Each bin is custom created with the labeler. I was readily able to go from bin to bin with the handheld P-Touch labeler. It was so simple to use and one of the biggest benefits is the fact that it is so portable. I never had to put it down to organize the bins. Simply type out what you would like on the label and voila, the label will be printed for you. I have never seen anything so easy to use! I will admit that it was fun to use as well! It felt liberating to get all their toys organized. I was even able to store 9 of my favorite labels for when I need to expand to more bins in the future.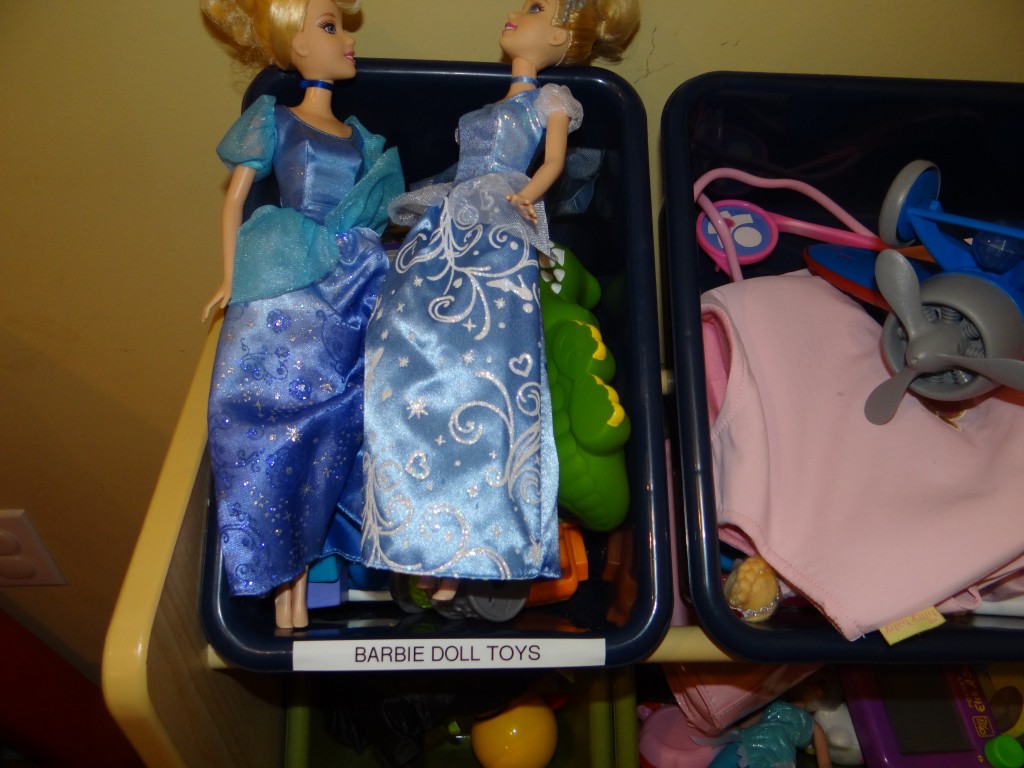 Over the course of the last month using the labeler, my clutter and stress level has been reduced ten fold. Each night, my kids and I put the toys back into the correctly labeled bins. While Hayley is not yet reading, she has become used to what the words say, and make sure the correct toys are placed in the correct label bins. It is so invigorating to know that the toys are not thrown out haphazardly, rather there is finally organization in my basement. Before the labeler was implemented and their bins got labeled, they would never really clean up with me. They did not know what toys went where so they were not much of a help. Now that everything is labeled, they could actually help me clean up. As a mom, when you declutter, you know your stress level most certainly decreases.
Now that the kids toy bins are done being organized, I plan to use the Brother P-Touch Labeler to help me with other spring cleaning projects. My next one is to start going through my food bins and put labels on them. It will be much easier to know what food are in what bins, by using the labeler. Oh, I have so many projects that I could use the Brother P-Touch Labeler for! I am so excited to get started!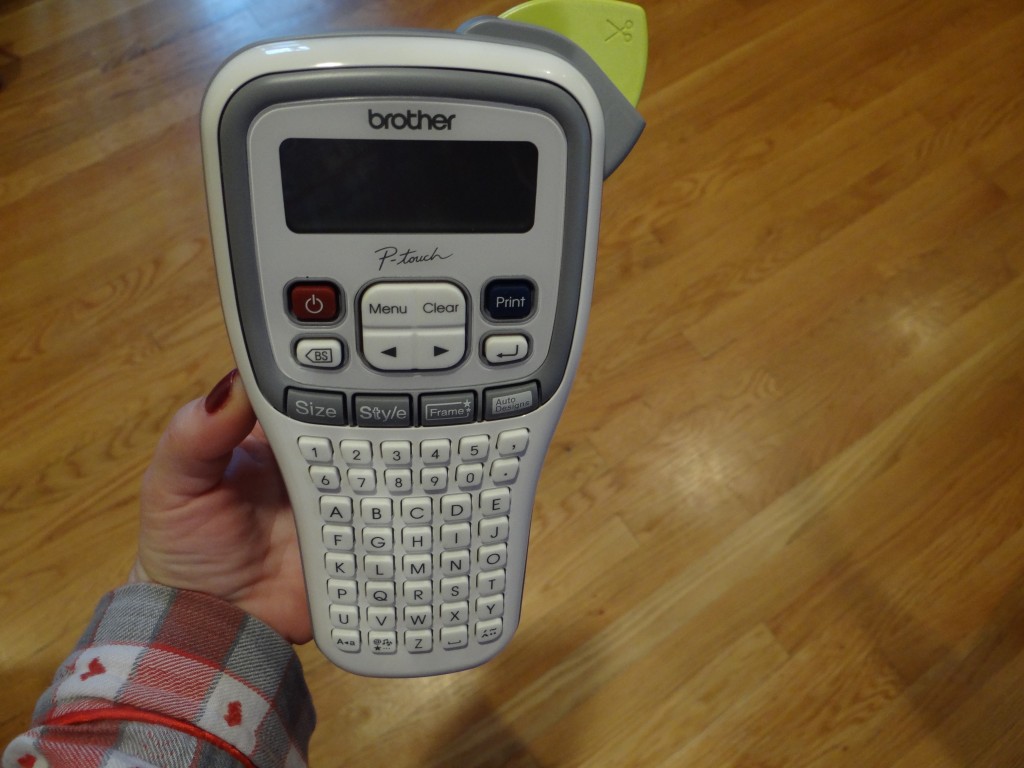 Be sure to check out the Brother P-Touch Facebook Tab to learn more about their wonderful products.
*I wrote this review while participating in a campaign by Mom Central Consulting on behalf of Brother P-Touch and received a product sample to facilitate my review as well as a promotional item to thank me for my participation.