I was accepted into the Brother P-Touch Labeler Campaign at the perfect time. Why?  The answer is easy- my house is so disorganized now! I try my hardest to keep all the kids toys in place but inevitably by the end of the day, everything is all scattered around the house. We have two mini-playrooms in our house, so keeping up with both of them is a hard job. Having two small children who are not good at cleaning after themselves is a full time job. Most nights I clean up  just to find the playroom a mess again. It is inevitable- my life revolves around me cleaning and them finding a way to make a mess again.  It can be very frustrating!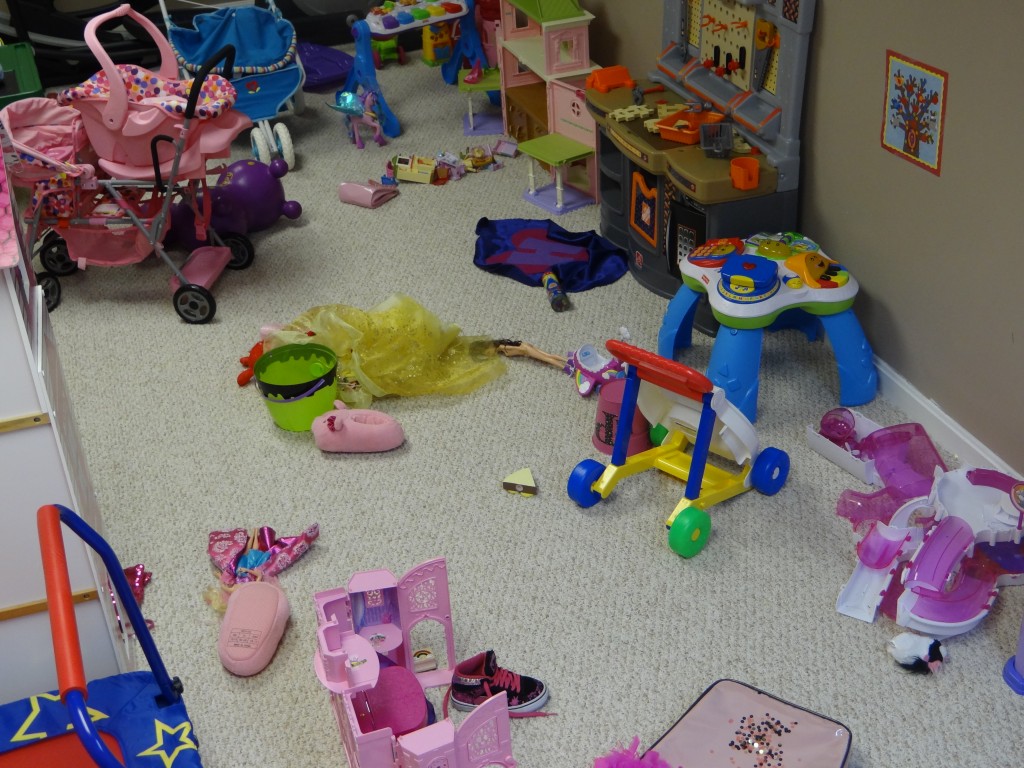 However, my husband and I finally decided it was time to re-do our basement and build one big playroom for them. We decided about a month back to start the renovations and start hiring contractors. While we are a long way to officially being done with our basement, the thought of having one playroom is enthralling. Even more exciting is that I can finally organize all of their toys into bins.  When we initially got our floor plans, all I thought about was organizing! No more mess in our household.  My goal with starting a new project such as redoing my basement is to get nice and organized.
I am going to rely a lot on the Brother P-Touch PT-H100 to help me achieve this. With the Brother P-Touch, I can go from bin to bin with all of their toys and start labeling. It is an easy, handheld label maker, so it allows me to be portable. I have already tried a few bins (more on that in the next post) and I can honestly say what an amazing labeler it is. So many times I have labeled items just to have it fall off within 3 minutes. With these labels, THEY WILL NOT FALL OFF! No matter how rough and wild your kids might be in attempting to take them off, they will stay on.
The Brother P-Touch HT100, allows you to create custom labels with a variety of frames and symbols. For me, I am going to be labeling the bins with various toy items such as Sesame Street toys, music toys, etc. However, you can use the labeler to create whatever label your heart desires. You can also store up to 9 of your favorite labels in memory for future use.
I am so excited to show you over the next month all my fun labels and how I am getting my life back in order with the Brother P-Touch. I plan to label all of their toy bins and maybe even tackle their clothing that needs to put away in bins and stored for another child or for hand-me downs. I will be back later this month to show you all my fun progress I have made. In the meantime, be sure to check out Brother P-Touch on Facebook.
*I wrote this review while participating in a campaign by Mom Central Consulting on behalf of Brother P-Touch and received a product sample to facilitate my review as well as a promotional item to thank me for my participation.