We all know that sitting and reading with your child is beneficial to their education, but did you know the positive repercussions can last up to fifteen years of age? According to BBC Education, children who are interacted with by parents from an early age, and helped to read, can gain reading ages well ahead of their peers into teen-hood.
With this research in mind, let's take a look at the best books for your bundle of joy. These publications could help improve their reading age for up to ten years in advance!
The Shape of my Heart by Mark Sperring and illustrated by Alys Paterson is a very cute book that you and your child will enjoy looking at. It features a lot of simple and important shapes for your child to learn from a young age, and will help them develop cognition and recognition of shapes and colours in a really fun, creative way.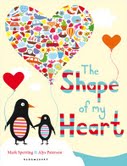 The Journey Home by Frann Preston-Gannon is a great investment as it will work well with younger children, as well as those a little older. Looking at the issues of conservation, your child will not only learn about lots of different animals from all around the world, but is sure to realise the problems of global warming and looking after animals from a young age.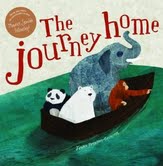 This Moose Belongs to Me by award winning author and illustrator Oliver Jeffers won the Irish Book Award's Children's Book of the Year Award in 2012. The story of a little boy named Wilfred who finds a moose – which he calls Marcel – is accompanied by charming illustrations of North American landscapes and animals. Best for children a little older, it explores the idea of ownership and can teach your child to share without ever obviously doing so.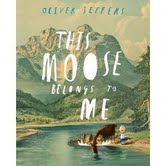 We all know children's picture books are pretty expensive, but we also know the benefits of reading and engaging with our children. For vouchers that'll help the way to making your child's library dream come true, check out Net Vouchers for lots of discounts on lots of mother and child products.
*This is a partnered post. As always, all my opinions are my own and not swayed by outside sources.