Hayley is at the age where her favorite thing to do is play board games. While she enjoys to play by herself, what she loves either more is to play board games cooperatively with me. That is why, in our family, we are HUGE fans of PEACEABLE KINGDOM games. Peaceable Kingdom features a wide range of products including activity books, sticker books, and board games that allow a way for kids and families to play together in a non-competitive way. I, personally feel at the age of 4, Hayley needs to be playing games non-competitively. She has the rest of her life to be competitive! Dubbed as "cooperative games", the Peaceable Kingdom games emphasize play over competition, and allows families to join in one big family fun day or night.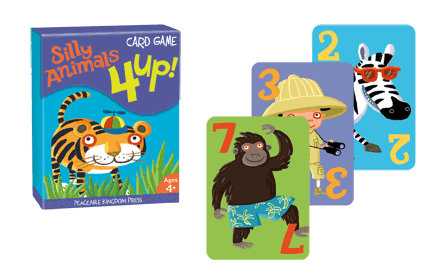 With the Peaceable Kingdom board games, the goal is to help players work together, help each other out, and play for the fun of it. Their games and other featured products help stimulate non-stressful fun in a carefree environment, and help them develop shared decision-making. Their games also allow kids to develop emotionally and help them with creative problem solving. I know for one when Hayley and I play with these games, it helps her develop the necessary skills of cooperation and allows her to develop a positive self esteem.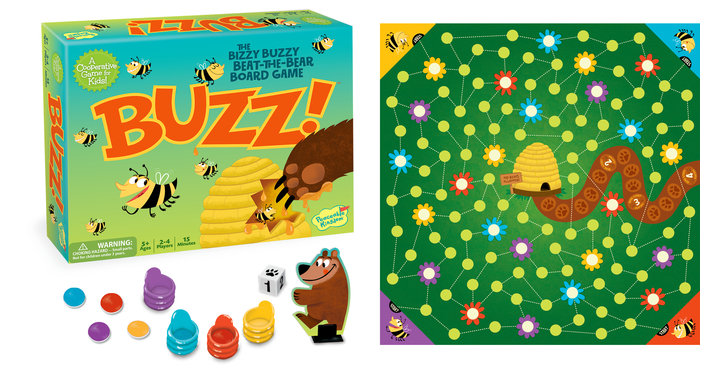 If you go to the Peaceable Kingdom website, you will see their wide assortment of cooperative board games and sticker activity books. Their main mission is to make good, do good, and be good and this will be exemplified in all of their wonderful games and books. We were recently sent The Bizzy Buzzy Beat-The Bear Board Game and The Magical Ponies Sticker Activity Book for review.
The Bizzy Buzzy Beat Bear Board Game was a blast for Hayley and I to play. It is a roll the dice game where you each receive bears, with the goal to get to hive before the bear does. It includes 1 game board, 4 nectar baskets, 24 nectar drops, 1 bear with stand, and 1 die. The way Hayley and I play, is we roll the dice and move our nectar basket the number of spaces the die says. Once we pass a flower on the board, we could add a nectar drop of our color to know we completed that section of the board. Hayley and I love playing together and putting all of our nectar drops on the board, before the bee reaches the hive. It is truly a fun, collaborative game that Hayley and I could do together many times a day. With this games, kids learn visual discrimination, planning ahead, taking turns, and cooperation. It retails for $17.99 on the Peaceable Kingdom site.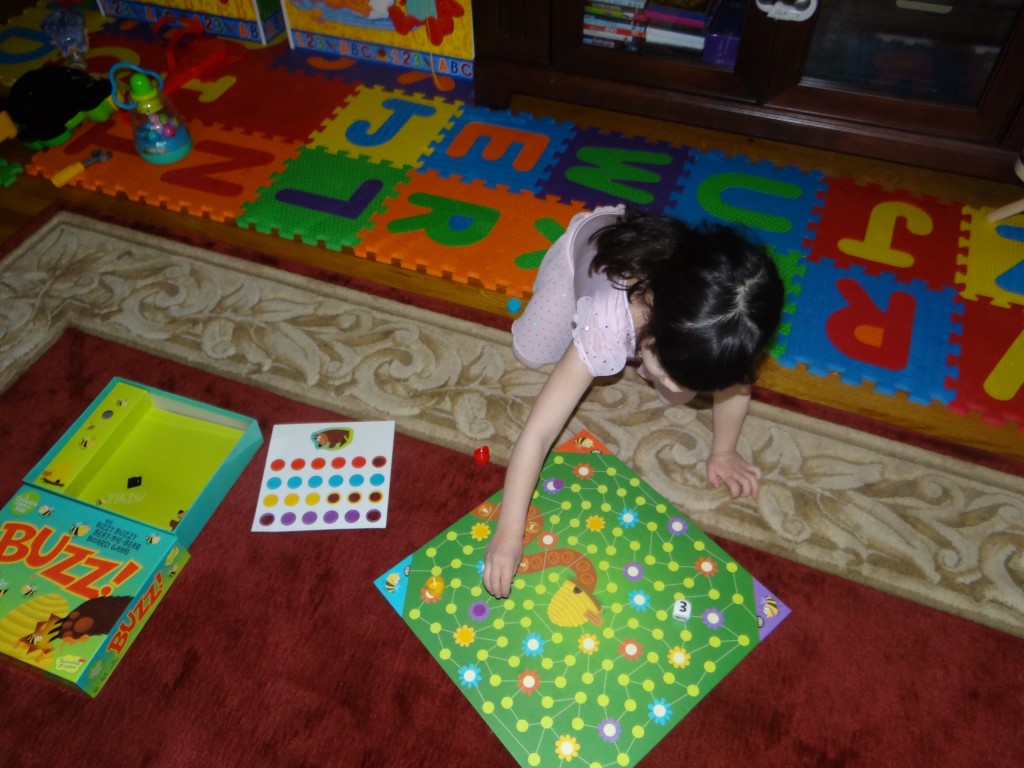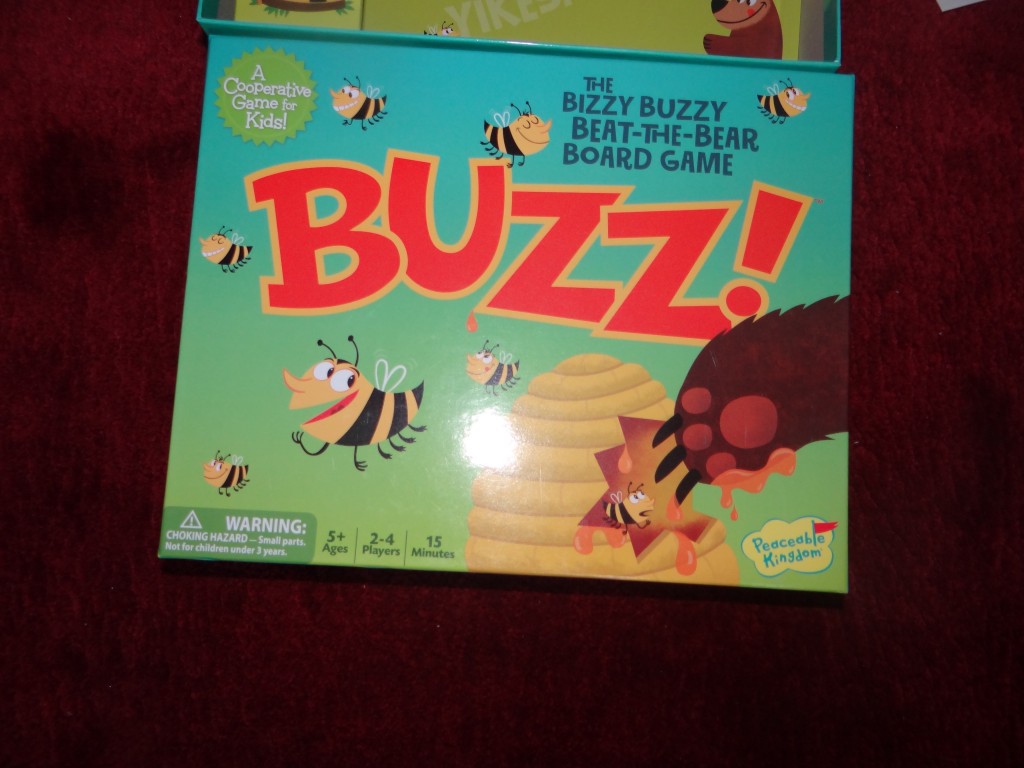 The Magical Ponies Sticker Activity Book features over 125 stickers that Hayley could play with. It comes with activities that include Create-A-Scene, Pony Dress-Up, Puzzle, Color Match-Up and Picture Mosaic. She has a blast doing all the activities and using her imagination to create a perfect sticker scene! What kid does not like stickers!
Be sure to check out Peaceable Kingdom today for all their amazing products to help your child smile and have fun!
Win it: One winner will receive their chose of any of the Peaceable Kingdom Board Games or Sticker Packs. This giveaway is run via rafflecopter so click read more to see the actual giveaway. The only mandatory entry is to tell me which game or sticker book you like to receive from here : Peaceable Kingdom. While the other entries are optional, I highly suggest you fill it out to increase your chances of winning. US only. Good luck!


*I received the above products for review purposes. As always, all my opinions are my own and not swayed by outside sources.