It is the winter here which means horribly dry skin! I know for one, my hands end up bleeding because of the cold weather and my skin becomes quite raw. Unfortunately, Hayley has taken after me and has the same problems with her skin. Luckily, just in the heart of the winter, I was asked to challenge myself with the NIVEA #SHARETHESENSATION Smooth Sensation Weekly Challenge.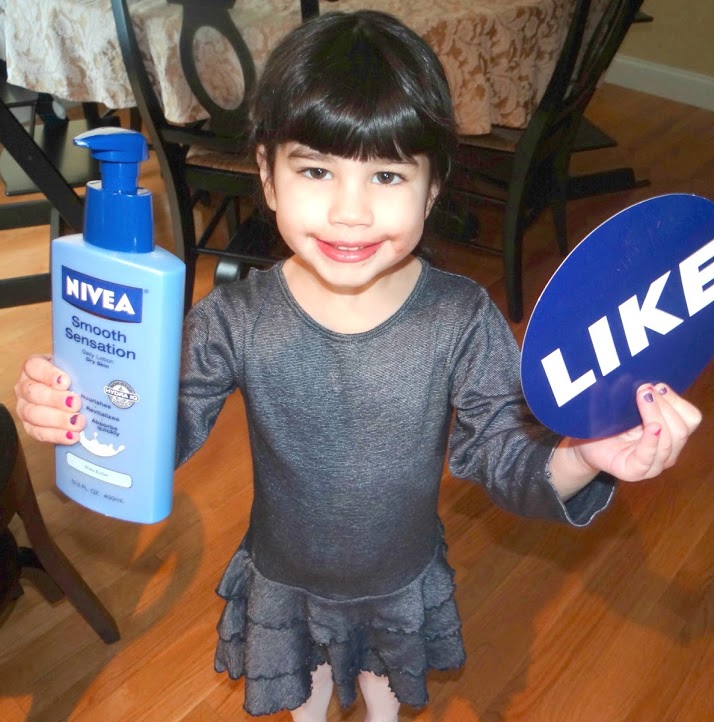 What this challenge entails is for one week, I was to switch all of my lotions that I have used in the past, to strictly NIVEA. NIVEA is a company that realizes that having smooth, soft, and touchable skin makes one feel more confident and beautiful each day. Since I love and respect NIVEA so much, taking this challenge was a no-brainer! After Valentine's Day passed, I realized that I needed to get rid of my horrible, dry, wintery skin and lather myself with NIVEA.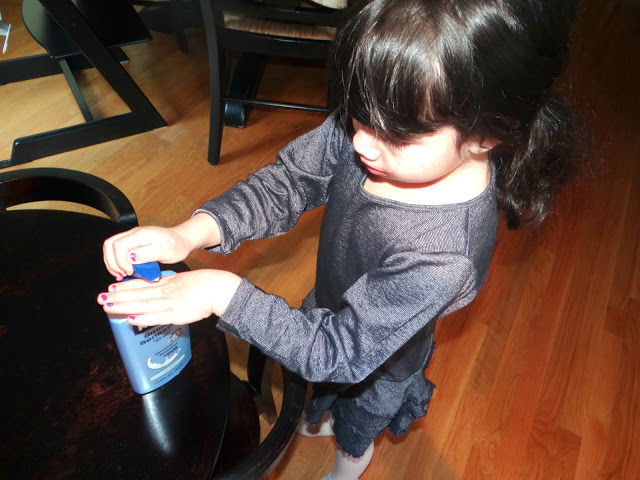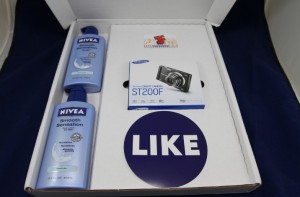 Hayley and I decided to do the challenge together. While she was not using any lotions before (and she really should have been), it was quite  easy to incorporate NIVEA in her everyday life. Switching to NIVEA and their NIVEA Smooth Sensation Daily Lotion was also easy for me, as half the time in the past, I forgot to use any type of lotions. We began the challenge a week ago today with using only NIVEA Smooth Sensation Daily Lotion and in the past 7 days, I have been updating via twitter how the challenge is going.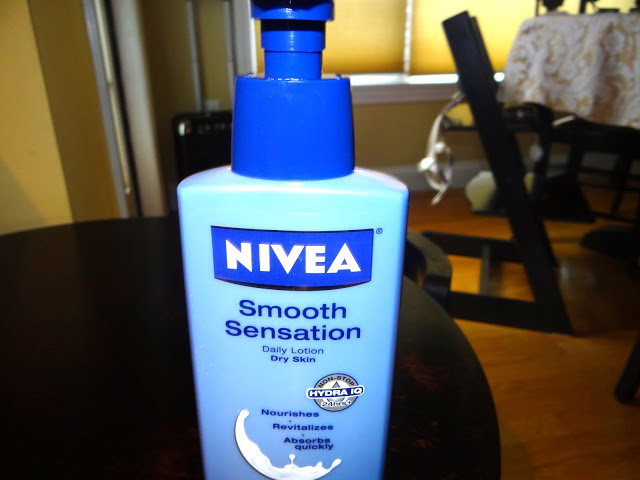 Since today is the last day of the challenge, I wanted to update you on how it is going. I have had unbelievable successes switching to NIVEA; so much so, that I will use NIVEA from this point forward as a fantastic lotion. I notice completely how my skin looks and feels 100 times better than it did before. The spots on my Hayley and I hands that were so dry, have now been replaced with glowing skin. I have been using my Samsung SMART camera to document just how great NIVEA truly is!
NIVEA Smooth Sensation Daily Lotion nourishes, revitalizes, and absorbs quickly. I know a lot of lotions leave you with a very greasy look after application. You will not encounter this problem with NIVEA though! It glides on beautifully and you only need a tiny bit to go a long way. It truly is the smoothest sensation in skin care and features great ingredients such as Shea Butter and Glycerin. It provides me with all day moisturization and leaves me with healthy skin. It also features a Hydra IQ technology, only found in NIVEA, that supports skin's own hydration network to unleash deep, non-stop moisture that lasts more than 24 hours!
If you have not tried NIVEA before, I highly suggest you do! With the winter temperatures, you need a good lotion that will get you through the long days. NIVEA is that lotion and will get you beautiful, healthy skin in no time at all! I am so happy with the #SHARETHESENSATION Challenge! So much so, that I will continue on with this challenge for many months to come.
You can join in the fun for your chance to win a free 13.5 FL Oz. bottle of NIVEA Smooth Sensation Body Lotion. Using Hashtag #SHARETHESENSATION, you can re-tweet any of my posts or tweet why you want to try NIVEA with a photo of who you will share your touchable skin with. Each week in February, NIVEA will pick two fans on Twitter through the #SHARETHESENSATION hashtag to win a FREE product!
Giveaway: One winner will receive the Share the Sensation Challenge Kit which includes two 13.5 FL Oz. bottles of NIVEA Smooth Sensation Body Lotion, a Samsung ST200 16MP Smart Camera, a Like Prop, and a $25 Fandango Gift Card. This giveaway is run via rafflecopter so click read more to see the actual giveaway. The only mandatory entry is to tell me if you ever tried NIVEA lotion before. While the other entries are optional, I highly suggest you fill it out to increase your chances of winning. US only.
*I received the same pack that the winner will receive. As always, all my opinions are my own and not swayed by outside sources.