Hayley is a HUGE fan of Toy Story. We currently own all three DVDs and they are rotated throughout the weeks. Even little Zane, can now say "Woody..Buzz." That is why I was so excited to receive the Disney Pixar Mattel Toy Story Zing Ems Playset and Figurines for Hayley and Zane.
Buzz Lightyear, Jessie, Rex, and the rest of the Toy Story characters are bringing a whole new level of fun with the all new Toy Story Zing Ems Playset and Figurine Assortment. Capturing the humorous personality and spirit of everyone's favorite toy crew, Zing-Ems are the all new innovative figurines that combine speed and stunts while refusing to be knocked down. The Zing-Ems playset stations the crew on Pizza Planet while Woody and Buzz Lightyear continue their epic battle against Zurg, bringing fellow Toy Story buddies with them on an exciting adventure that is out of the world.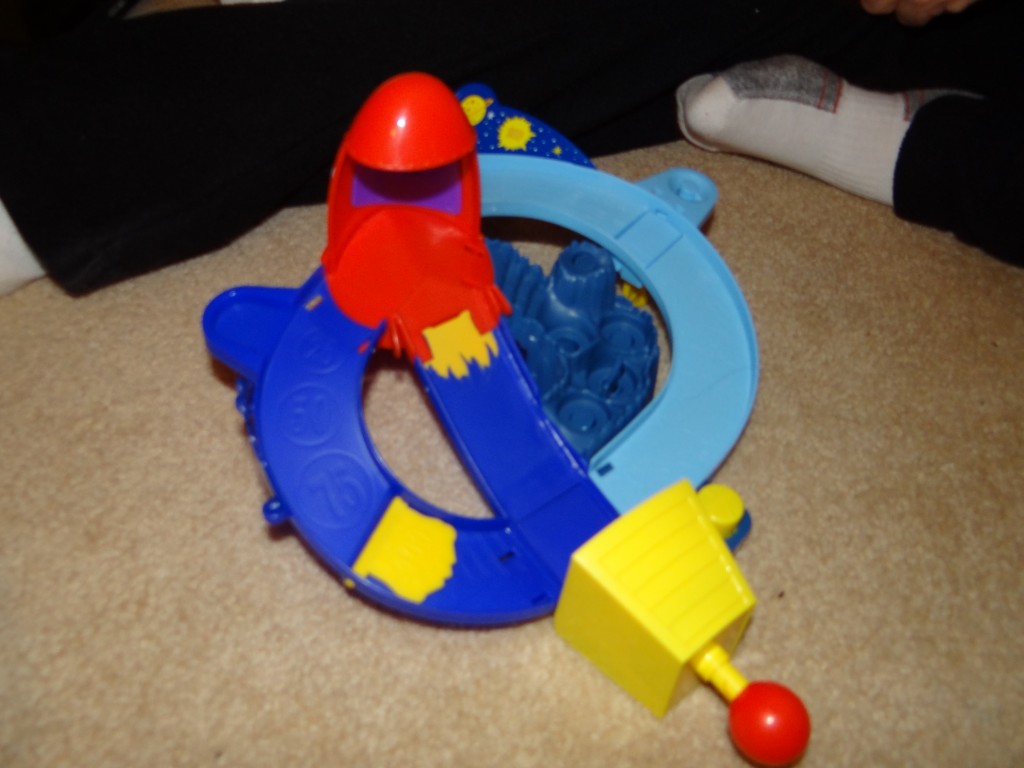 The Zing-Ems playset includes a launcher and fun obstacle courses that will ensure hours of fun, while the Zing-Ems are sent into outer space to challenge the Aliens, being sure to avoid the obstacle field and remain on their quest to defeat  Evil Emperor Zurg!  The Zing-EMs are just too cute with their bobble shape heads that allows kids to knock, crash, and spin them! They include 10 different figurines!
Once we received the playset, it took no time at all to set up! It comes with one Buzz Lightyear, but additional Zing-Ems are sold separately for around $7.99. Since Zane is a little too small to play with it, Hayley is the main player and SHE LOVES that- a toy just for her! You are able to play multi-player though if you like. She is able to launch and blast Buzz through the rocket, crash and roll through the Zurgbots, jump through asteroid fields, and so much more! She loves to shoot off the Zing-Ems through the tracks on the set and see which way it will go. She likes seeing how many times it will spin across the track and slide, roll, and spin her way through her space mission.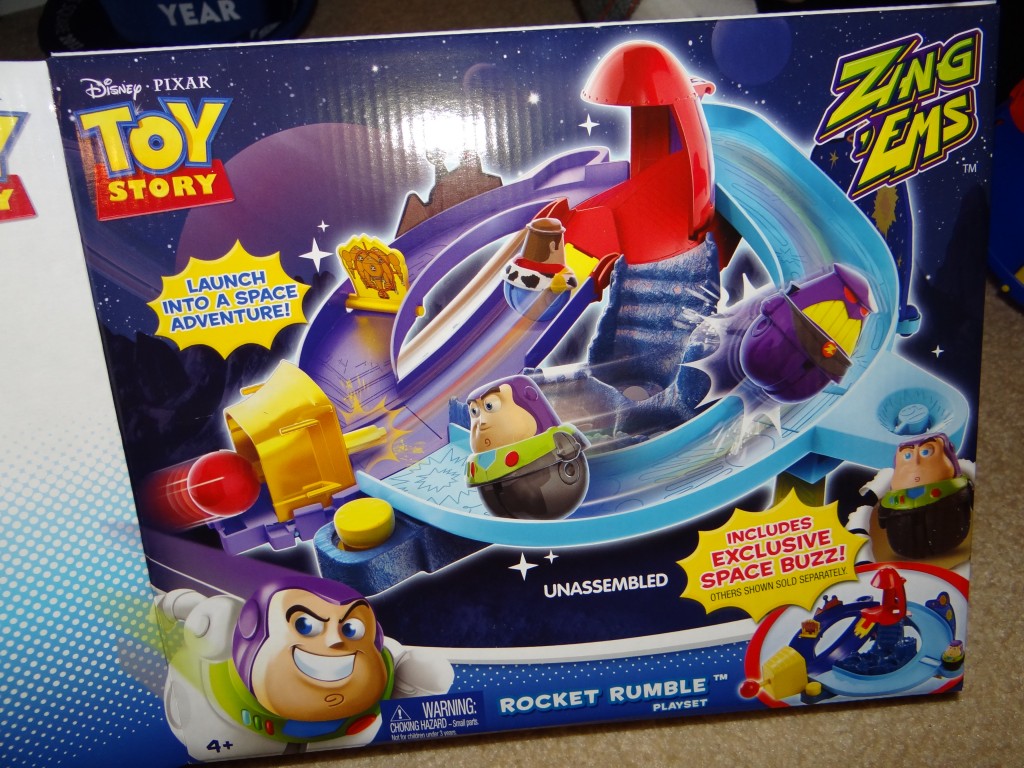 Hayley has an absolute blast playing with her playset as well as the Zing-Ems. Most nights, after playing with the set, she takes her Zing-Ems to sleep with her. I have to tuck them in with her every night. They feature just about every Toy Story member including Buzz Lightyear and Zurg, Sherriff Woody and RC, and  Jessie and Trixie, Rex and Slinky Dog. They provide her with hours of fun, even  independent of the playset.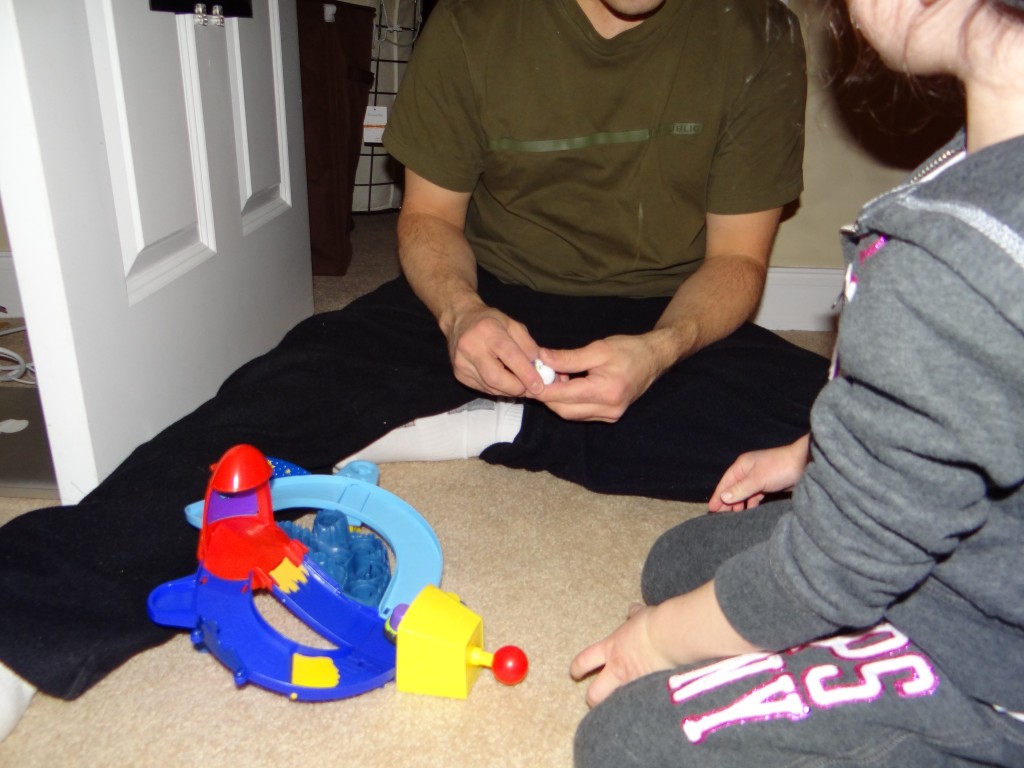 Be sure to check out the Disney Pixar Toy Story Zing-Ems Playset available on Amazon, Target, and Toys' R Us. The Zing-Ems are also sold individually to add to your collection. This is going to be a very popular toy of the season, so be sure to pick them up today! I know I am planing to buy more Zing-Ems for Hayley this spring!
Win it: One winner will win the Toy Story Zing-Ems Playset and one set of the Zing-Ems. This giveaway is run via rafflecopter, so click read more to see the actual giveaway. The only mandatory entry is to tell me which is your child's favorite Toy Story character in the comment section proceeding this post. While the other entries are optional, I highly suggest you fill them out to increase your chances of winning. US only. Good luck!
*I am a Disney Mattell Insider. As always, all my opinions are my own and not swayed by outside sources.