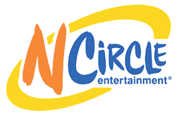 If you have kids who like the Wiggles, then you do not want to miss The Wiggles Celebration!  While we were not able to attend The Wiggles concert this year, we can now watch the whole concert right on this DVD! How awesome is that!! We are able to enjoy the final live performance of the original Wiggles including Greg, Murray, Jeff, and Anthony in this farewell concert.
Celebrate the New Year with the Wiggles!  This jam-packed DVD will feature The Wiggles performing hits like "Rock-a-Bye Your Bear," "The Monkey Dance," "Getting Strong!" and many more. Sing and dance along to your favorite tunes during this fun-filled Wiggly adventure full of incredible acrobatics, playful jokes, and hilarious surprises that will be sure to get you wiggling around the house!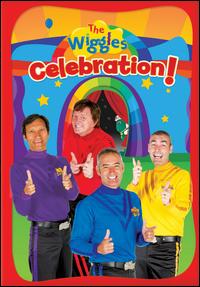 "The Wiggles' Celebration" will also introduce families to Emma Watkins, Lachlan Gillespie, and Simon Pryce who will step in as the new Yellow, Purple, and Red Wiggles on January 1, 2013. Join the Fab Four that started it all one last time as they say goodbye to three founding members: Greg, Murray and Jeff.
"The Wiggles' Celebration" includes the following tracks: 
* Wiggly Circus Jubilee
* Here Comes a Bear
* Rock-a-Bye Your Bear
* Ooh It's Captain Feathersword
* Occi Tocci Onga
* Here Comes Our Friends
* Getting Strong!
* We're Dancing with Wags the Dog
* Henry's Dance
* Romp Bomp a Stomp
* Dr Knickerbocker
* Teddy Bear, Teddy Bear, Turn Around
* Up, Down, Turn Around
* Ooey, Ooey, Ooey Allergies!
* The Monkey Dance
* Wiggle 2012 Medley
* Let's Have a Party (Instrumental)
Bonus features include: A goodbye message from Greg, Jeff & Murray, song clips featuring the new Wiggles, and a special photo gallery!
"The last 21 years have been a wonderful adventure and I'm going to miss performing on stage with my dear friends Greg, Jeff and Murray," said co-founder and Blue Wiggle Anthony Field. "We've had the best time celebrating the last two decades with our fans all over the world, and I'm looking forward to starting this next chapter with Emma, Lachy and Simon."
"The Wiggles' Celebration" DVD was recorded live during the group's worldwide Celebration Tour, which honored the last 21 years Anthony, Greg, Jeff and Murray spent entertaining and educating young children around the globe. It was announced this summer that Greg Page, Jeff Fatt and Murray Cook would retire at the end of the year to take on behind-the-scenes roles, including writing songs and developing content.   The new lineup, including the first-ever female Wiggle, will commence in 2013.
About NCircle Entertainment
Established in 2006, NCircle Entertainment distributes over 300 DVD titles from 20 popular animated and live-action children's programs. Geared primarily to a preschool audience, NCircle's brands combine high-quality production, entertainment and education values.  As part of its commitment to making a positive difference in all children's lives, NCircle is a proud member of K.I.D.S. (www.kidsdonations.org/), whose efforts to date have reached over 65 million kids globally with new products valued at over one billion dollars.
About The Wiggles
The Wiggles, the world's #1 preschool entertainers, performed over 350 shows to more than 1.5 million fans since 2005 in the United States alone.  The Wiggles perform over 200 shows annually across four continents.  The Wiggles are seen on TV in over 120 countries worldwide.  Fans can catch The Wiggles on television exclusively in the U.S. on 24-hour preschool network Sprout as hosts of Sprout's Wiggly Waffle, which airs every weekday morning from 6:00 – 9:00 a.m. ET. Beginning July 7, 2012, fans can also watch The Wiggles on NBC's new Saturday morning preschool block, NBC Kids. The Wiggles have sold more than 23 million DVDs and videos, 7 million CDs and 8 million books in the United States, Canada, United Kingdom, Australia and New Zealand. You can also follow the gang on Twitter via Twitter.com/ItsWiggleTime or become a fan of their official Facebook page Facebook.com/TheWiggles.
***This New Years, be sure to purchase The Wiggles Celebration! which can be found on the NCircle Entertainment site for $11.99. Your kids will enjoy dancing and singing along to The Wiggles songs all day! I know Hayley and Zane did! We had a dance party all day in our house with The Wiggles! By the end, Zane was asking for "More Wiggles…" He is has turned into a Wiggles fan and I am very happy about that because I secretly, or perhaps not so secretly, love them too!***
*I received the above product for review purposes. As always, all my opinions are my own and not swayed by outside sources.