One of my favorite pastimes is to travel. While we do one big trip a year, we do like to take small overnight trips to relax whenever we can. I can't even tell you how many luggage items I have in my house but I can tell you very few are as reliable as Atlantic Luggage. Atlantic Luggage motto is "Because life's a trip" and they want you to take this motto with you whenever you go on vacation.
Whether you are looking for a briefcase, carry-on, duffle, tote, or upright luggage item, you will be able to find it at Atlantic Luggage. They have a three part collection that includes the AeroMaster Luggage, Atlantic Ultra Lite, and Compass 2. I was really in the market for a carry on since I do so many short trips and need to have access to a good bag to stow away in the overhead compartments on the plane.  Atlantic Luggage found the perfect bag for me in the 21 inch Expandable Carry-On Spinner.
The first thing that caught my eye right away with the Atlantic Expandable Spinner was the wheels. I was so used to having 2 spinners on my luggage, so when I saw the 4 spinners, I was intrigued how it worked. I tested it out right away at my house and I was in awe!  It is just an amazing feature and if you don't have luggage with 4 spinners, you are truly missing out! I can pull my luggage directly in front of me with the side spinners, which makes traveling through an airport, and entering a plane simply easy. I can pull my luggage every which way possible and it has the ability to spin 360 degrees. I always saw these types of luggage when I was traveling and was always curious how I would like it. Well to answer that, I truly don't think I will purchase another piece of luggage without this feature.
The next thing that struck me about the Atlantic Luggage Expandable Spinner was how spacious it was. I recently took it as my sole suitcase for a 6 day trip to Vegas. Now if you know me, you know I pack a lot! I was able to fit 7 days worth of clothes in there easily with room to spare. It has an additional front space for toiletries as well, which made it easy to separate my compartments. When I got to Vegas I showed it to my sister and she was amazed, that for the first time in my life, I took one suitcase on a long trip. It was completely feasible with the 21 inch Atlantic Luggage Spinner.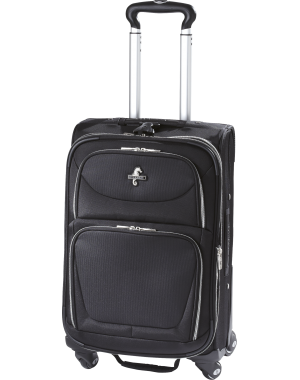 I have used this piece of luggage at least a dozen times in the past few months, and it has held up perfectly. I have had zero problems with the luggage and in fact, really can't say anything but raving remarks for this luggage name. The 21 inch Spinner comes in cranberry and black for whatever your color preference is. I have so much black luggage, that I decided to receive the cranberry color, and truly love it! It makes a great fashion statement when traveling too.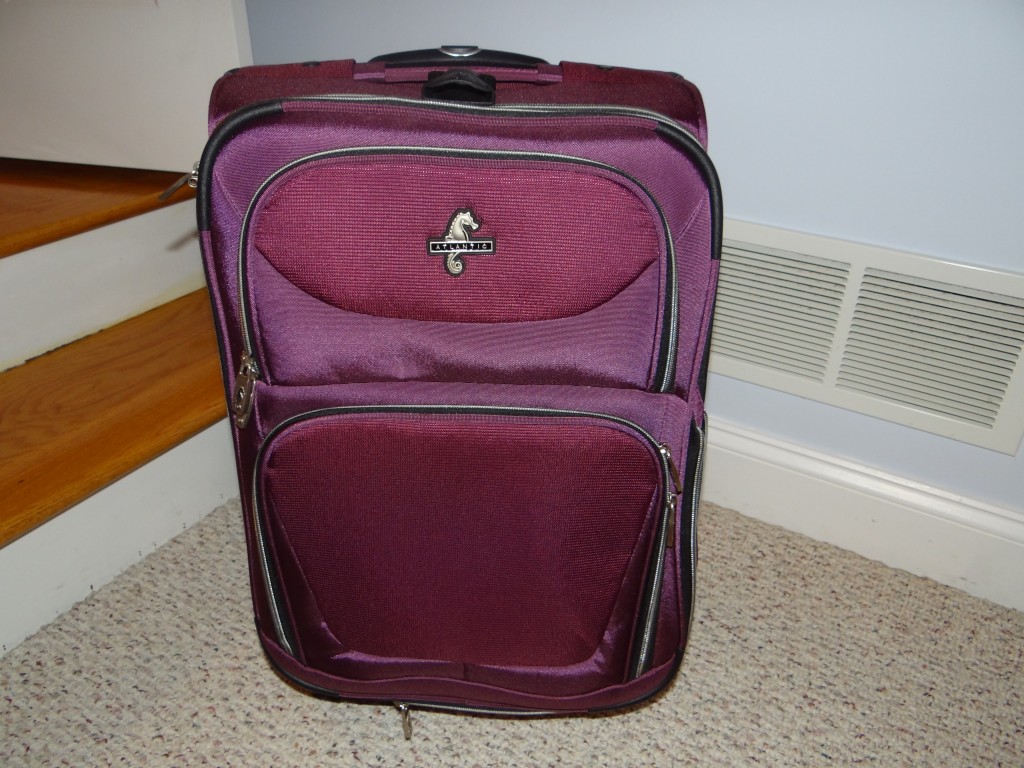 I wanted to include some other features of this luggage piece below: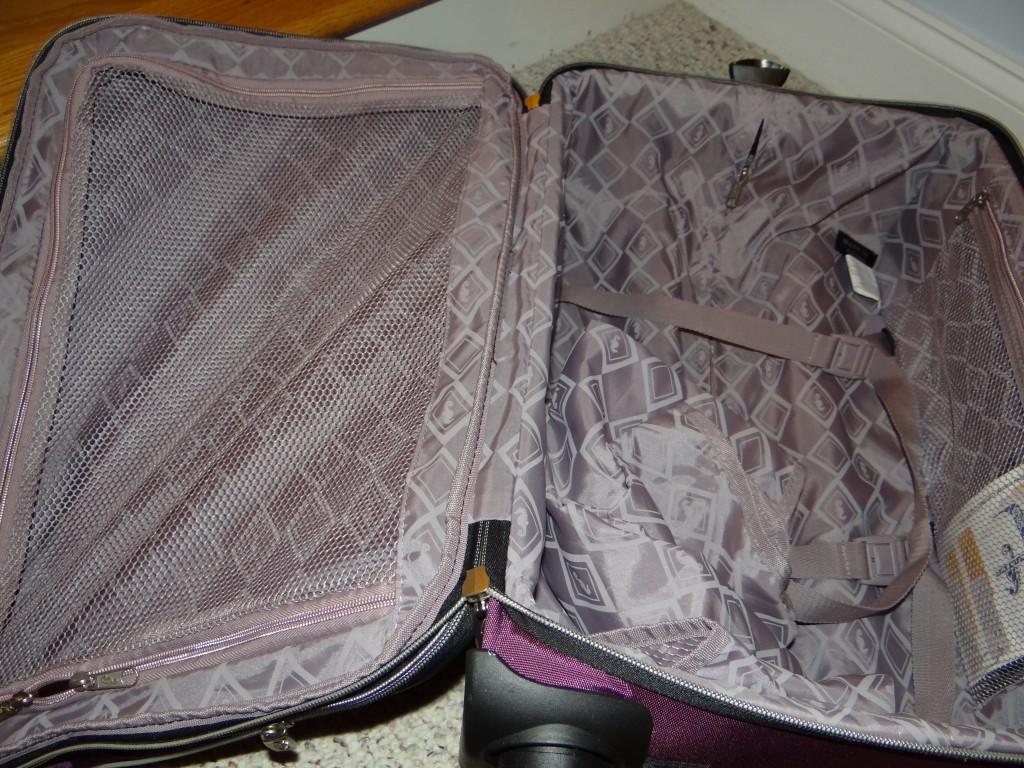 Rugged, high-sheen polyester fabric provides exceptional resistance to wear and tear
Honeycomb Framing System and EVA foam construction provide exceptional lightweight durability
Skid guards, wheel housings and corner guards protect against potential damage during travel
Self-repairing zipper system ensures flawless operation and consistent closures
Large rear wheels make Spinners extra flexible, switching effortlessly from rolling upright beside you to being pulled behind
Large zippered front pocket provides storage for laptops, newspapers, magazines, paperwork, coats, sweaters and any last minute items
Second front pocket provides quick access to a wallet, passport, iPod® keys and airline tickets
Detachable Add-A-Bag strap provides multiple carrying and balancing options for additional totes and cases
Carry handles on three sides make it easy to lift into and out of cars and airplane overheads
Roomy main compartment expands 2½" maximizing space and packing flexibility
Lightweight garment sleeve reduces wrinkling of clothes
Multiple interior pockets easily store electronic cables, power cords, iPod® chargers or socks, ties and belts for handy retrieval
If you are looking for a great Luggage line, look no further than Atlantic Luggage. The 21 inch Expandable Carry-On Spinner retails for $99.00 on their site and is a truly terrific piece of luggage.
*I received the above product for review purpose. As always, all my opinions are my own and not swayed by outside sources.