As most of you know, we are in the midst of the beginning stages of potty training. I know for me, potty training was one of the hardest parental challenges I had to go through. With Hayley, she was close to 3.5 before she was fully trained, and it took a lot of patience on both of our parts. I realized through my experience with her potty training that time is the key. Sure, we might want to all push our kids to potty train, but truth be told, when they are ready they will begin to give you hints. If you rush it by switching to underwear and having them go on their way, you might be setting yourself up for disaster.
That is why I am a huge believer of Pull-Ups. Pull-Ups is a great stepping stone from the transition from diapers to big kid underwear. I know for Hayley it made it much easier to potty train once we put on the Pull-Ups, since she did not feel bad if she did have an accident in it. She realized slowly the feeling of being wet when she had the Pull-Ups on, and that helped make the transition to being fully potty trained much easier. I have a lot to thank Pull-Ups for!
Now for Zane, we are doing great. We are taking it one day at a time! He actually at 20 months told me he had to go potty, so I ran with it. While I may have thought he was too young to potty train, the truth is if they are ready, run with it. He is wearing a combination of Huggies diapers and Pull-Ups currently. The other day when he was wearing his Pull-Ups, he told me, "Mommy-I wet." I was so proud of him. The next day, he told me that he had to go potty and he did-right on the big boy toilet! Nothing could make a mom prouder! Sure, we have had our share of accidents and he is nowhere near fully trained, but I know my little guy will get there! I am so proud of him!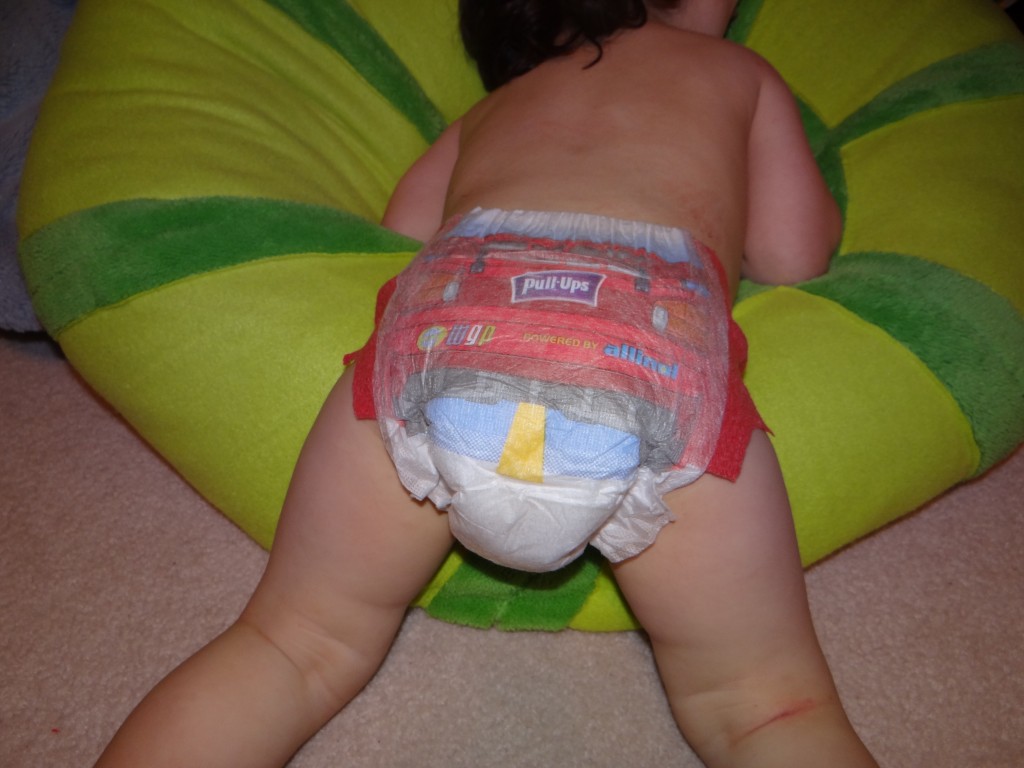 Now for some great and exciting news:  On January 29th, Pull-Ups is throwing a larger than life potty training celebration in Times Square to help parents and tots kick-off potty training the right way. With a giant potty, live performers and a spectacular light-up billboard celebration, parents and tots can experience the excitement first hand as they prepare to celebrate one of the biggest milestones in a child's transition from baby to Big Kid – their First Flush.  If you live in NYC or around that area, you do not want to miss this grand celebration! It is going to be so much fun for the whole family to attend.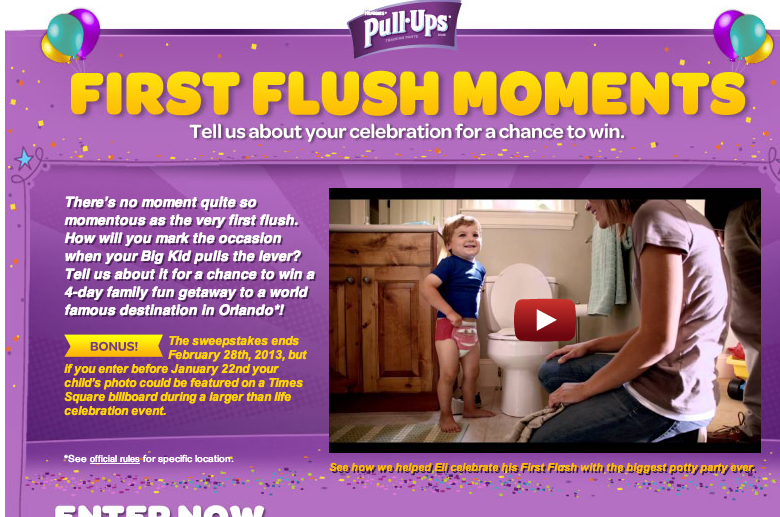 Even if you are not able to attend this fantastic party, Pull-Ups is giving you a chance to have your baby/toddler be featured on a billboard in the mist of New York City's Time Square during the Pull-Ups party on January 29.  Pull-Ups is asking parents like me and you, to share their tot's First Flush celebration moment for the chance to be featured on a Times Square billboard during the First Flush celebration on January 29 – and ultimately be entered to win a trip to the most magical family getaway destination on Earth (ORLANDO). How awesome does this sound. If you are interested and I surely hope you are, head on over to the Pull-Ups Facebook Page and begin uploading your photo. I just entered Zane- fingers crossed!  Maybe you will win- you never know if you do not enter! Good luck to all! 
*I participated in a campaign on behalf of Mom Central Consulting for Pull-Ups. I received product samples to facilitate my review and to host a party. I received a promotional item as a thank you for participating.