When Hayley and Zane go to school, they eat at a little table with toddler chairs. I always wanted a table just like this, as I thought it would be perfect for them to eat, as well as have some fun coloring and such. I am very lucky in that I found this exact table in the Svan Play-with-Me Toddler Table and Chairs set.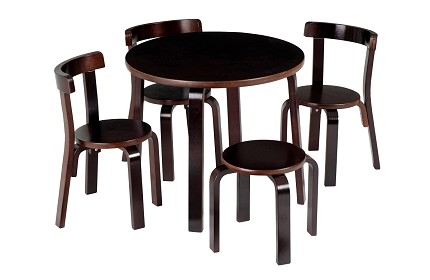 The Svan Play-with-Me Toddler Table and Chairs is a true piece of furniture! It is a child sized table and chair designed to include parent interaction. As I mentioned the kids both eat at this table for most of their meals, but I am also able to get down to their height, and do some projects with them. Hayley is actually beginning to read right now at the Svan table, and Zane is beginning to learn his ABCs at this table too. Even though the seats are small, I can still sit in one and get down to their level.
When we first received the set, it included the table, three toddler chairs, and a stool that parents can use, if they like. I have to tell you that we had many activity tables in the past made of plastic that just did not hold up. We would use them for a year or so, just to have them break. It was disappointing to spend the money on a big purchase, to just have it fail. However, with Svan, you will only receive products made of the highest quality.
The set is crafted of high quality, solid birch wood. It is built to last year after to year, and to last through your child's youth! The table is also so versatile in that you can eat on it, play games on it, or even have an imaginative tea party! We do this frequently with the table- Hayley will set up her tea on the table, and we could have some fun play time.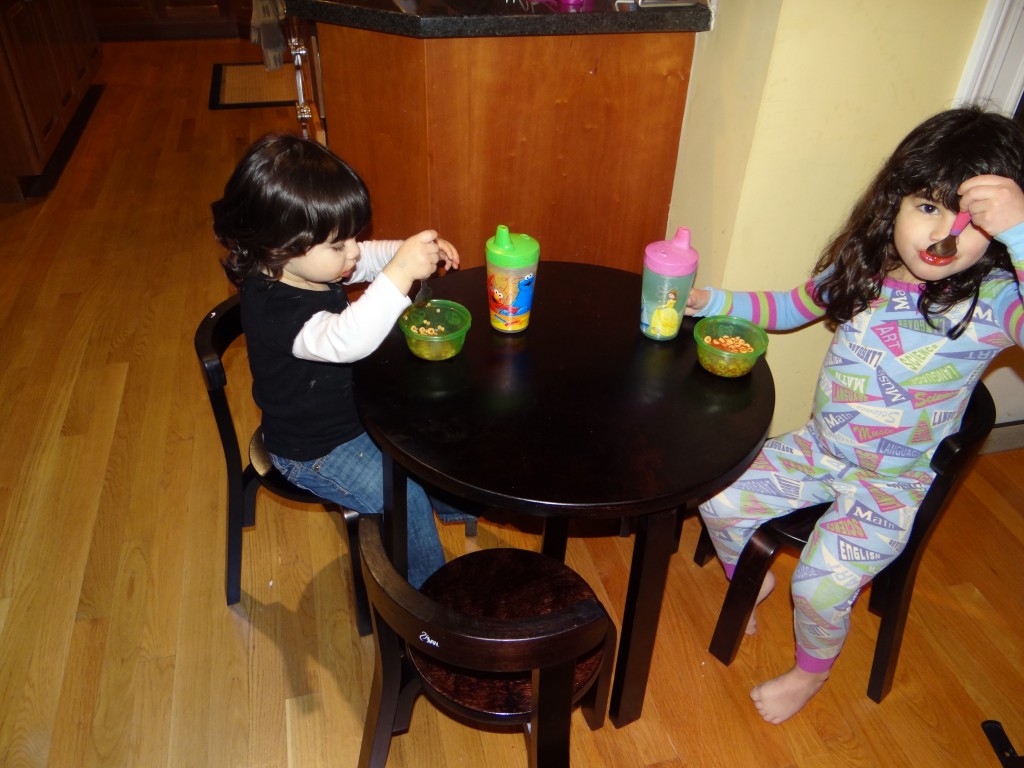 Aside from standing the test of time in durability, the set is absolutely gorgeous. When I originally heard I was receiving it, I thought we would place it in our basement, for the kids use. However, after setting it up, I saw that it matched our kitchen table set exactly. In turn, I now keep the Svan Play-with-Me Toddler Table and Chairs in the kitchen, along with our dining set. We keep it out all the time, because it adds additional beauty to our kitchen. The set's modern Scandinavian design complements any decor, making it the perfect addition to any living room, bed room, play room, or nursery.  If you would like to not have all the chairs around the table, they also easily stack up. Our kitchen is a decent size, so we have room to leave it out, but if you are low in room, simply stack the chairs up and save some space.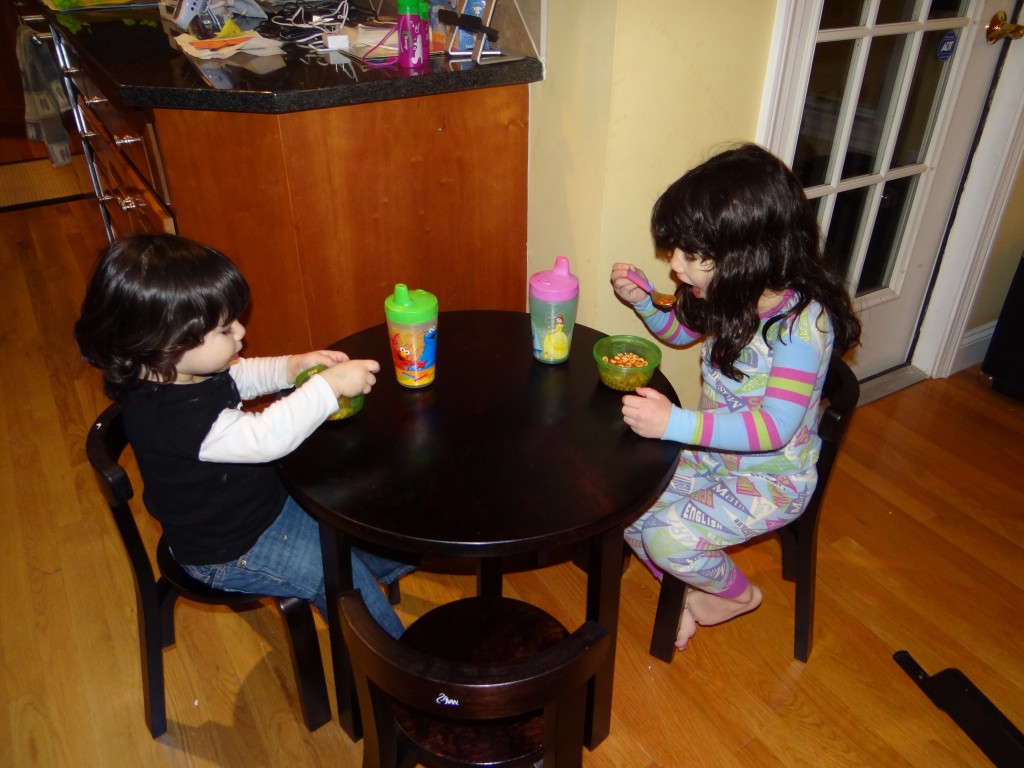 The Svan set comes in cherry, natural, and espresso finishes.  The Dimensions and Weight are as follows:
Shipping dimensions: 26" x 27" x 4" at 39 lbs.
Assembled dimensions: 25" x 25" x 20".
Table Height: 20″.
Table Diameter: 23 3/4″.
Seat Height/Stool Height: 12″.
Seat Back Height: 20 1/2″.
250 lb. weight rating for chairs, stool and table.
This set is truly fantastic! I have been so happy with the Svan Play-with-Me Toddler Table and Chair set since we received it. Every time our friends come over, they remark how beautiful the table is. While I do love the table's beauty, I love even more how the table could be used for so many wonderful activities, along with allowing your kids to have some independence with eating. You can find the Svan Table and Chair set on Amazon today for $200. Worth every penny in my opinion!!
*We received the above product for review purposes. As always, all my opinions are my own and not swayed by outside sources.