This is a Sponsored post written by me on behalf of Boar's Head for SocialSpark. All opinions are 100% mine.
Since my kids are very picky, lunch is a very hard meal for us! Everyday is a constant struggle trying to get them to eat a good lunch. Lately, we have been eating the Boar's Head Lower Sodium Cold Cuts and collectively, we all truly love the taste. The problem with having regular deli meats is the sodium level is so high, that it is just plainly unhealthy for you. By Boar's Head realizing this and making a line dedicated to lower salt products, they have succeeded in creating a great and healthy lunchtime option.
Most weeks, we pick up an assortment of Boar's Head lower sodium deli meats and cheeses. We usually end up buying the Black Forest Brand 25% Lower Sodium Smoked Ham and the 47% Lower Sodium Oven Roasted Turkey Breast. Both of these meats make delicious additions to a lunchtime sandwich. While I am not a big fan of ham, my kids and husband really enjoy it. My husband remarks that is comes as a close second to his mother's famous ham, that she cooks for the holidays. They love the taste so much, that they rarely have to put any condiments on the sandwiches.
As for me, I could eat the Boar's Head 47 % Lower Sodium Oven Roasted Turkey Breast all day long. It is so delicious and sliced thin, to create a wonderful mealtime option. I have even been known to snack on the turkey breast in between meals for a healthy option. No more chips… Turkey Breast provides me a great snack and fulfills my needs for a great lunch food as well.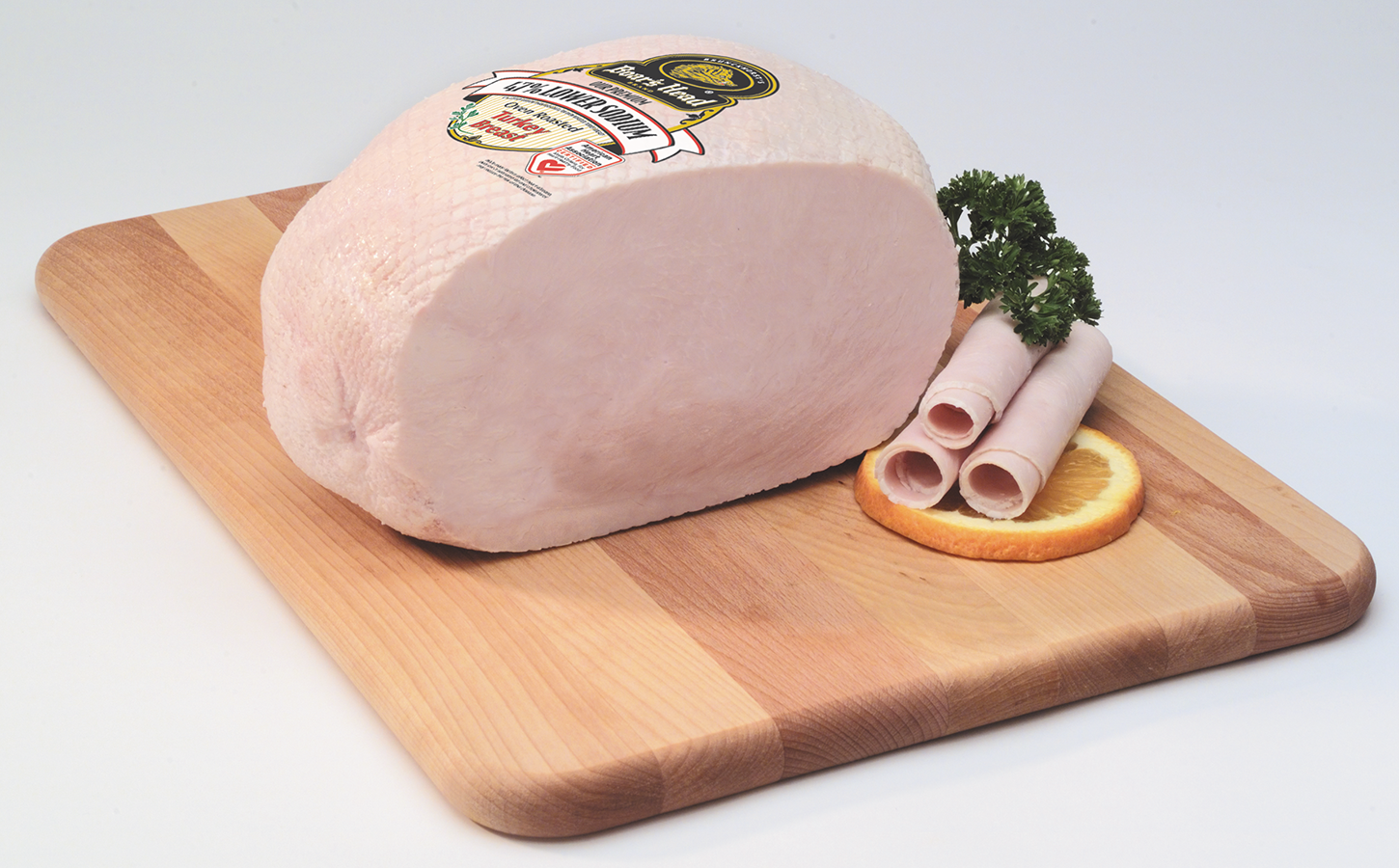 Did you also know that each 2 oz.  serving of Oven Roasted Turkey is only 60 calories and 2 grams of fat. That is a great option for those looking to eat healthy in the New Year. It also classified as a  heart-healthy product, which is certified by the American Heart Association®, meeting their criteria for heart-healthy foods.
Be sure to check out Boar's Head lower sodium product line!! You will be so glad you did!