2013 started and with it came my extra 5 pound weight gain. It is inevitable that I was going to put on weight, with the holidays, my anniversary, New Years, and my birthday all back to back in a 4 week span. However, I am now back on track and ready to rid the extra poundage for good! While I would love to cook fresh and healthy meals 24/7, realistically that does not happen with the demands of working and taking care of two little kids. That is why I got so excited when I heard that Lean Cuisine now has some of my favorite types of food-Italian and Chinese- available in 4 and 6 packs at Sam's Club.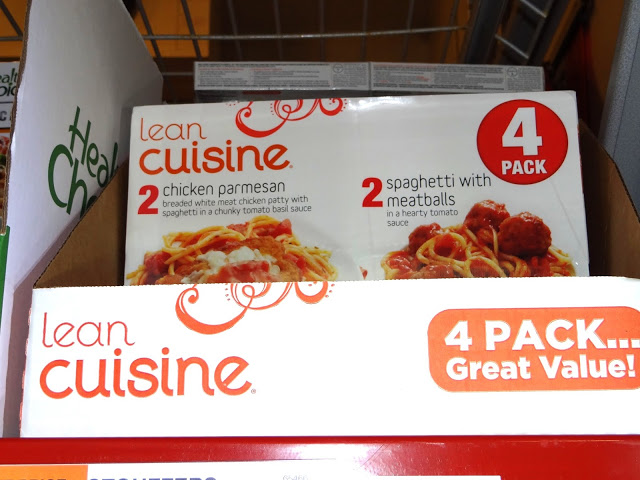 When I heard that these meals are now at the shelves of Sam's Club, I had to go right over and check it out myself. I was so excited because I love the fact that I don't have to spend hours cooking to get the same great flavor that the Lean Cuisine meals gives my family.
When I finally got to Sam's, I noticed that they had 4 packs of Lean Cuisine Italian Favorites and 6 packs of Lean Cuisine Asian Flavors.   I remember calling my husband from the store to tell him that they had Lean Cuisine Chicken Parmesan. He responded, "Okay..That is great- but I will need to do a taste test to see how it is." My husband comes from a huge Italian family and everything is made from scratch with his mother's cooking. I knew if he liked the taste of the Lean Cuisine meals, it had to be terrific. I was excited to buy it to let him taste it and see how it compares.
If you are wondering what is in the 4 packs of Lean Cuisine Italian Favorites, they include 2 Chicken Parmesan and 2 Spaghetti and Meatballs. In the 6 pack of Lean Cuisine Asian Flavors, you will get 2 Ginger Garlic Stir Fry with Garlic Sauce, 2 Sesame Chicken, and 2 Chicken Teriyaki Stir Fry. I have tried the Sesame Chicken before and knew it was delicious, so I was excited to start eating a low fat diet again by incorporating a Lean Cuisine Meal into my diet.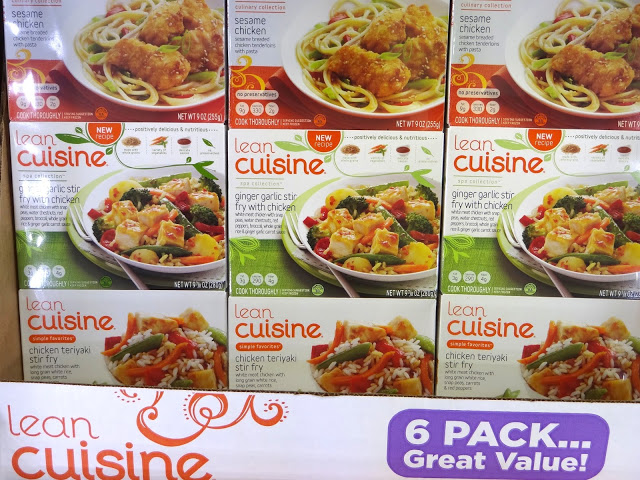 While I was there, I noticed that for this month and next, the Lean Cuisine meals are all available at special prices. For example, the Lean Cuisine 4 pack of Italian Favorites is now $6.98 from $7.98 and the Lean Cuisine 6 pack of Asian Flavors is now $9.98 from $11.25. It is truly incredible that you could get so many meals at such a fantastic price. To eat healthy and to not spend an arm and a leg is a true score to me! I much rather eat a healthy meal at home at a reduced cost, than go out to a restaurant just to spend more on a "healthy" meal that truly does not encompass the definition of healthy. With these great prices of Lean Cuisine meals, you just can't beat it.
Just as I was getting ready to check out, I noticed the Nestle Skinny Cow Vanilla and Cookies 'n Cream 20 pack staring right at my face in the freezer section. If you know me and have been to my house, you know that I regularly stock Skinny Cow Ice Cream treats in my freezer. I absolutely love them and probably have had one a night for the last 5 years- I kid you not! They are delicious and I know for a fact that they make a wonderful treat that does not add dimensions to your waist line. I love finding the Skinny Cow treats at Sam's Club, because I could buy bulk and save money by doing so. The Skinny Cow treats are now available for the special price of $8.98, from $9.98 for this month and next. If you love Skinny Cow Ice Cream treats, you will find the best value by buying them at Sam's Club. To see my full Sam's Club #FrozenFavorites shopping experience, check out my Google Plus Album.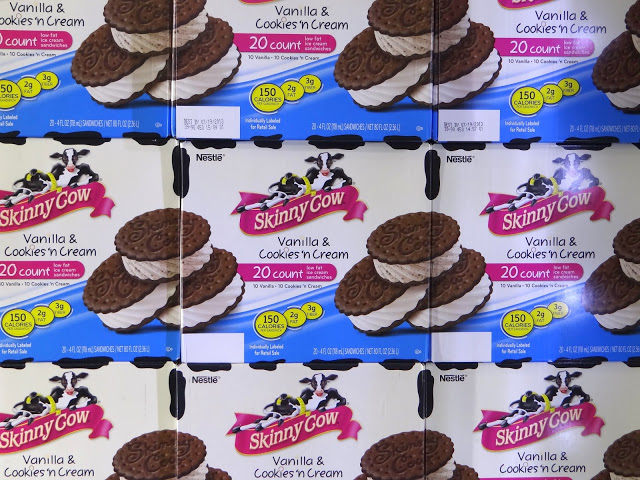 After I left Sam's Club, I knew I wanted to try out the Italian Favorites first. As I said before, I wanted my husband to be the ultimate judge since he is the picky Italian eater. In preparation for a great and low fat meal, I decided to make an antipasto do go with it.  I figured a healthy antipasto would be a great addition to the Chicken Parmesan Lean Cuisine Meal.
Antipasto salad (recipe adapted from Taste of Home):
Ingredients:  -4 cups uncooked tricolor pasta -1/2 pound baby shrimp cooked -3 ounces provolone cheese – 4 ounces hard salami -1 small green pepper -1/2 cup chopped tomato -1/2 onion -1/2 cup olive oil -1/2 cup cider vinegar – pinch of salt/pepper
Directions:
1. Cook Pasta and then drain/rinse  in cold water.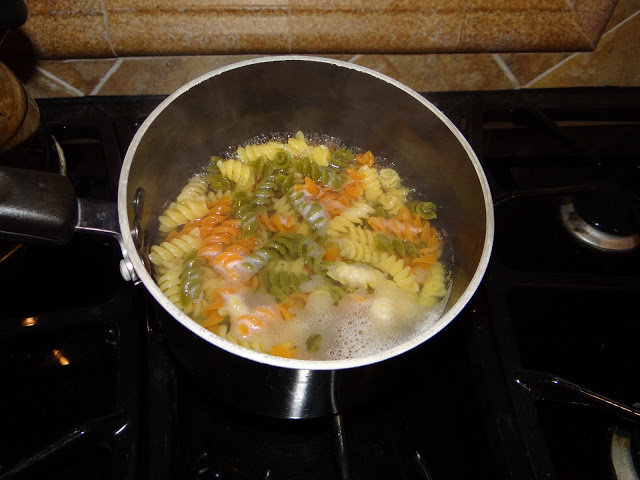 2. In a bowl combine cheese, pasta, salami, pepper, onion, and tomatoes.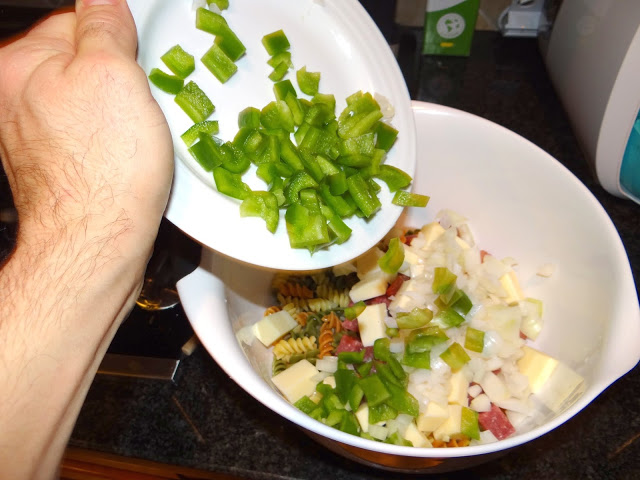 3. In a separate jar. combine remaining ingredients. Shake well and pour it over the pasta mixture.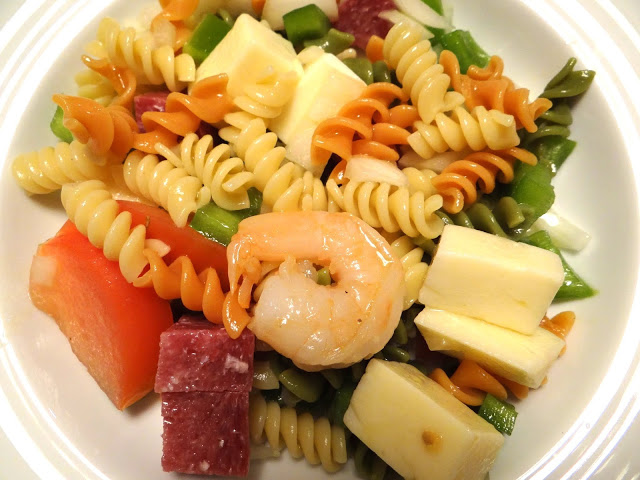 This was an wonderful complement to the Lean Cuisine Chicken Parmesan Meal. It provided a healthy, low fat, and complete dinner meal. While I thought it was absolutely superb, I wanted my husband's opinion on the matter. He told me, that he thought it was terrific and tasted just like his mom's Chicken Parmesan. From his words, that is an amazing rave!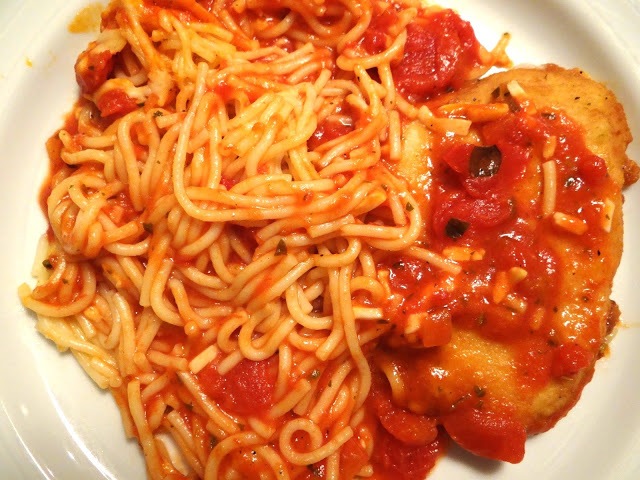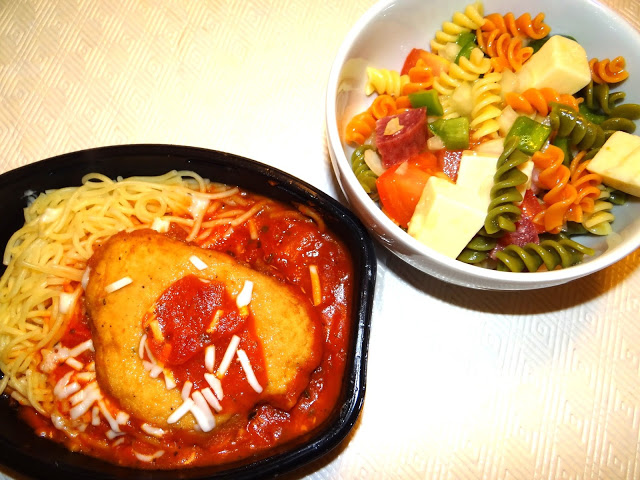 A few days later, I tried the Lean Cuisine Sesame Chicken from the Asian Flavors, and added in a side salad with avocado, balsamic vinegar, and goat cheese. Again, the dish met my expectations ten fold.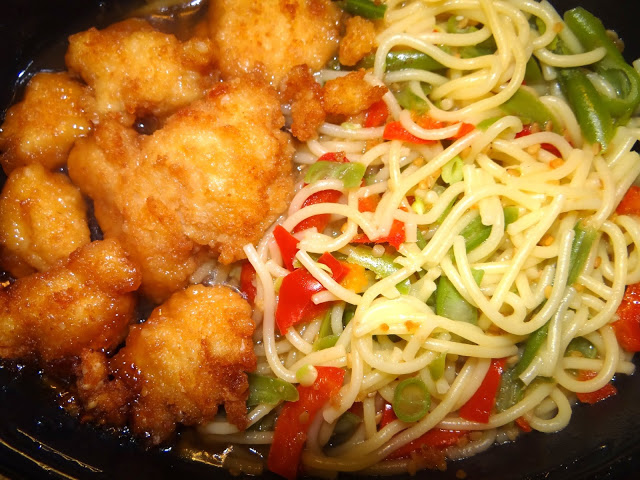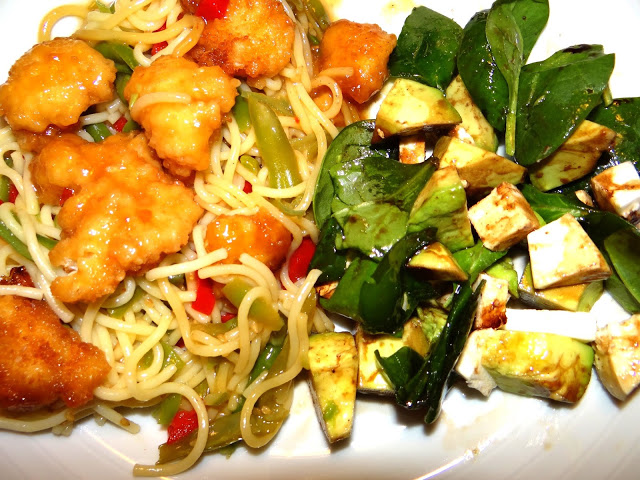 As for a sweet treat, I had my Skinny Cow and it was a great closer to the Lean Cuisine meals. I was so familiar with Skinny Cow treats already since I do eat them nightly. They are delicious and am so glad I found them at bulk and for a great price at Sam's Club. The only problem is my kids saw me eat the Skinny Cow Ice Creams one night, and gave me the puppy eyes to have one for themselves. I was more than obliged to give it to them though!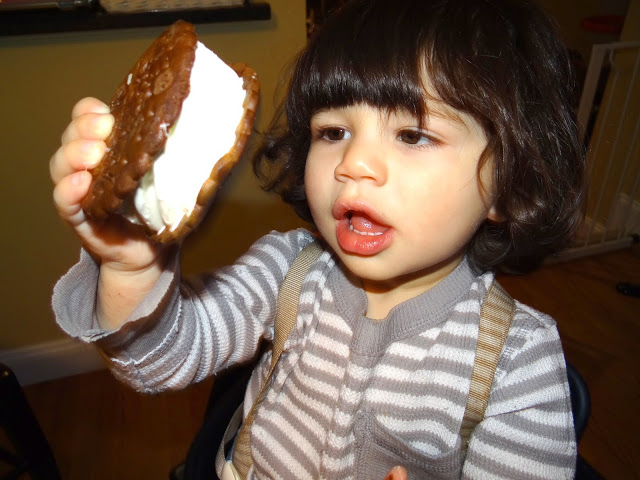 This winter season, be sure to check out the Lean Cuisine Italian and Asian Flavored Meals at Sam's Club, along with the Nestle Skinny Cow Treats. They will all make for one healthy and delicious complete meal! If you want to learn more information about Lean Cuisine check them out on Facebook/Twitter. Skinny Cow Treats can also be found on Facebook/Twitter!
* I am a member of the Collective Bias®  Social Fabric® Community.  This shop has been compensated as part of a social shopper insights study for Collective Bias®  and Nestle Lean Cuisine  and Skinny Cow #cbias #SocialFabric