Last week I told you all about Hayley and her new obsession with Webkinz. She already asked me for some more Webkinz plush animals so she can add them into the Webkinz world. She has really gotten the hang of the Webkinz world recently so I thought it would be fun to introduce her to the completely free app that is available on iTunes called Webkinz friends.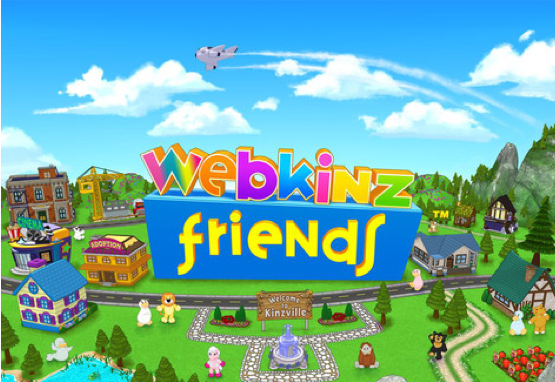 When I told her that we were going download the app for her, she was slightly hesitant since she has totally mastered the computer side of Webkinz. I told her though that she can't be on my computer all the time, so we could download the Webkinz Friends app so she could take it with her wherever she goes. Once I told her that, she was all for it!
The Webkinz Friends brings the lovable pets of Webkinz right at your kids fingertips with the new iPad game, from the makers of Webkinz World. Once we downloaded the app, I noticed it was similar to the Webkinz Facebook Game, however since my daughter is too young for Facebook, this is a very good alternative.
One of the main differences between playing the Webkinz world on a computer versus playing on the iPad, is that you do not need a Webkinz toy plush code to play. With the Webkinz world on the computer, you need to adopt a pet via entering the special code found on the pet. However, with the Webkinz Friends game on the iPad, they can just get to playing. When you first enter the game, Ms. Birdy comes on to welcome your children to Kinzville. Your child can then select a pet from an assortment of pets available and then name their own pet.
The object of Webkinz Friends is to help build a town for your pets including buildings, towns, roads, etc.  Your first object though is to build a house for your pets. They have 17 different choices on what type of houses they would like for their pet. Once the house was decided upon, your child can go and start building a full town including decorations, roads, trees, other houses, house furnishings, etc and can buy other fun town facets using Kinzcash.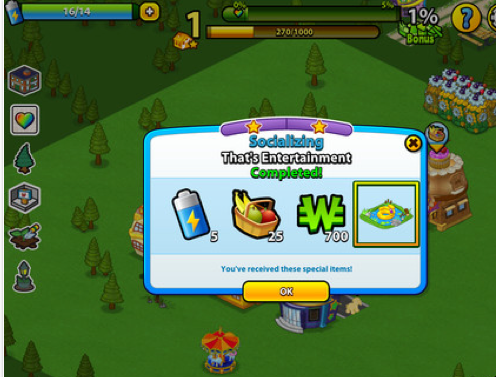 Webkinz Friends is all about building the best Kinzville possible. Kinzville is the actual town that your pets will live in. The way it works is by using your Kinzcash to build the town up, your pets will live better.  The better the Kinzville is, the happier your pets will be and the more rewards will be earned.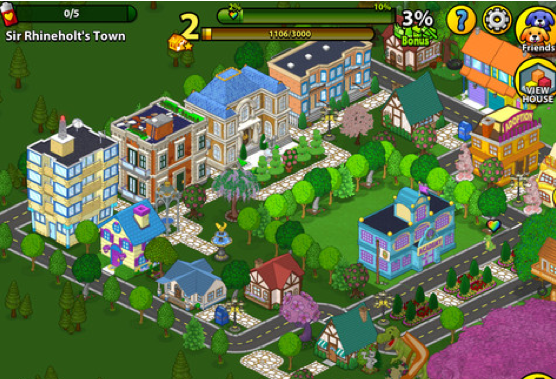 Your children can also go to the KinzMart  to build up their ultimate Kinzville. At the KinzMart, your kids can build businesses, decorate the town, plant crops, and much more! You are prompted to do various tasks so you can earn virtual money to keep the town running and to keep growing. Hayley loved decorating the town and playing the games to find out how she could get her funds up. She was really into making the town "beautiful" as she likes to say. It was fun showing her how she can build a business whether a candy shop, bakery, restaurant, etc to make money and to keep her town running. It really shows dedication and perseverance from playing the Webkinz friends game on the iPad.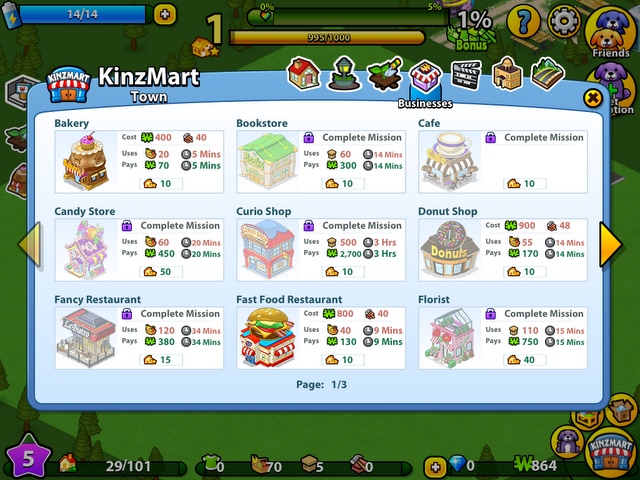 Your children can also interact with their friends and visit various towns. Don't worry if your child does not have a friend who they could play with, as they give you a virtual friend with a town already set up, so your child can visit. Your child can learn to help out others and get their town even better by visiting their friends. It is a fun concept!
If your child loves Webkinz, then the Webkinz Friends iPad app is just for them! They could easily play on the iPad and not have to bother you all the time to use your computer. I know for me, I rather have Hayley use my iPad, so I could do some work on the computer. It is fun and exciting game that will keep your children entertained for a long time!  It is also fun for your kids to just tap and swipe through the touchscreen to get their Kinzville set up, instead of pressing keys on the computer! It makes it so easy for little hands!  We are big fans of the Webkinz Friends app on the iPad and if you have an iPad with young children, I highly suggest you check it out today! Hayley and I have a blast playing it together and hope you do too!
Be sure to check out Webkinz website and follow along with them on Facebook and Twitter.
*I participated in a campaign on behalf of Mom Central Consulting for Webkinz. I received a promotional item to thank me for participating.