I am a huge tea fan and tend to turn to Lipton almost every morning for a nice cup of tea. I like my tea hot  in the morning, but the rest of the day, I enjoy a nice glass of freshening iced tea during my lunchtime and nightly meals. I have been using the Lipton On-The-Go tea packets for quite some time now and truly love how I can carry a packet with me wherever I go. However, when I found out Lipton recently invented the Lipton Tea and Honey Pitcher Packets, I was mighty intrigued. I thought to myself how great would it be  to be able to make a pitcher of Lipton Iced Tea that is already prepackaged in packets, so I know just how much to put in, to make a full pitcher. I could get up each morning and make a full pitcher of tea using the Lipton Tea and Honey Pitcher Packets, so I could have it ready for my family, at all our meals. It would save me the convenience of making individual drinks, in addition to cooking for the family. It would be a great time saver, but also allow my family to have a healthy drink of Lipton.  It would make family time easier by allowing me extra time to spend with my family without having to worry about bringing each member of my family their own drink. We all love Lipton so this is a great, easy solution for my family!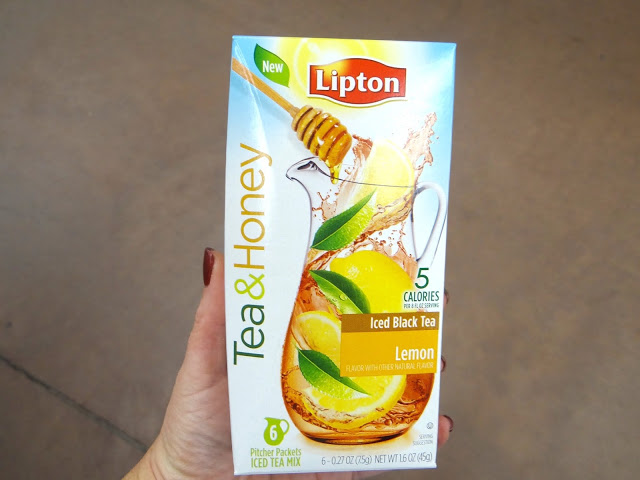 I decided to head to Walmart, to check out the Lipton Tea and Honey Pitcher Packets. I found it readily in my tea/coffee section of my local Walmart. My Walmart had the Lipton Tea and Honey Iced Black Tea with Lemon flavor. I decided to pick this up, and next time try one of the other two flavors including the Green Tea with Blueberry Pomegranate and Green Tea with Mango Pineapple. You can see my full Walmart shopping story here #FamilyTeaTime: Google Plus.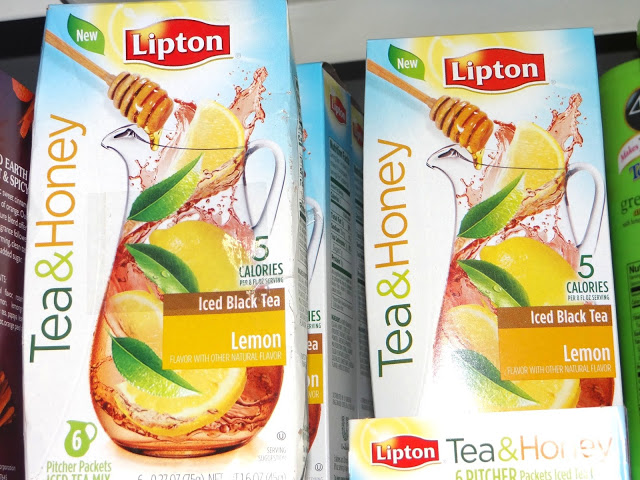 The first thing I noticed was how much I wanted to try the Lipton Tea pitcher packets based on the picture. The pitcher on the packaging made me want to go home and make a huge pitcher of Lipton Iced Black Tea. If you are interested at Walmart, they also have To Go Tea Sticks to complement the tea packets.  I loved how it is a perfectly healthy option for my family to drink. We all like to eat healthy in my family and we do not want to spend many of our calories on drinks. With the Lipton Tea and Honey Pitcher Packets, it is only 5 calories per 8 oz. serving. That is fantastic because I know my family is not consuming a large amount of calories unnecessarily. It goes along with my attitude of allowing my family to eat healthy meals. I also love that you can actually feel good about it because it is made of real ingredients including real tea leaves and fruit flavors. It is also sweetened with honey to give it an extra kick. There is ZERO aspartame in it, which is an ingredient I never allow in my household.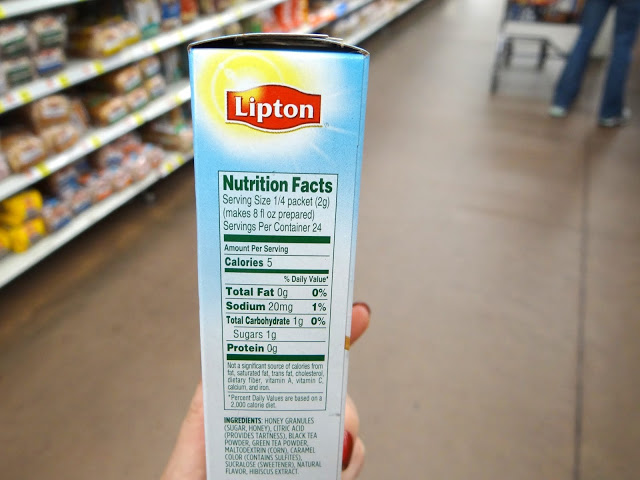 When I got home, I made my first pitcher using the Lipton Tea and Honey Pitcher Packets.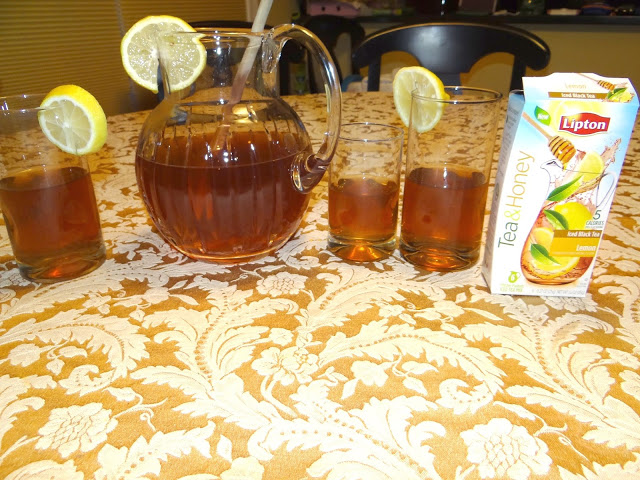 It was so quenching and refreshing. Using one packet, I was able to make a pitcher that would allow my whole family to drink out of for the day. Since it tasted so wonderful, I have been putting out the pitchers of tea at every meal. I honestly think it complements so many wonderful foods. I had a hard time finding a food that wasn't a wonderful food pairing to the Lipton Tea Packets, which is good since we eat a wide variety of food in my household.
For dinner one night, I decided to make Pumpkin Ravioli with a side salad for my family and pair it up with the Lipton Tea and Honey tea that I made using the pitcher packets.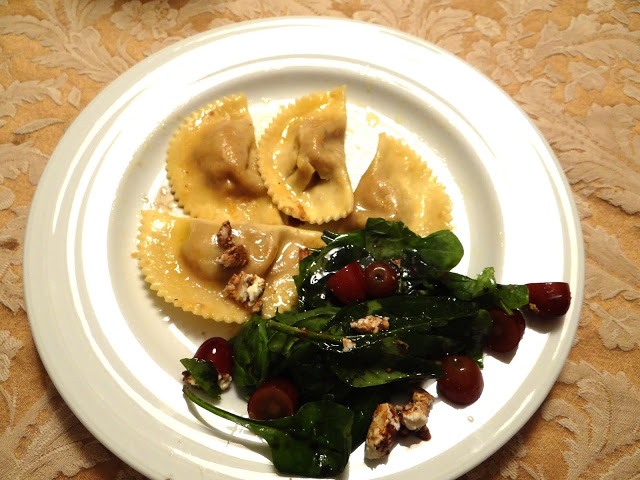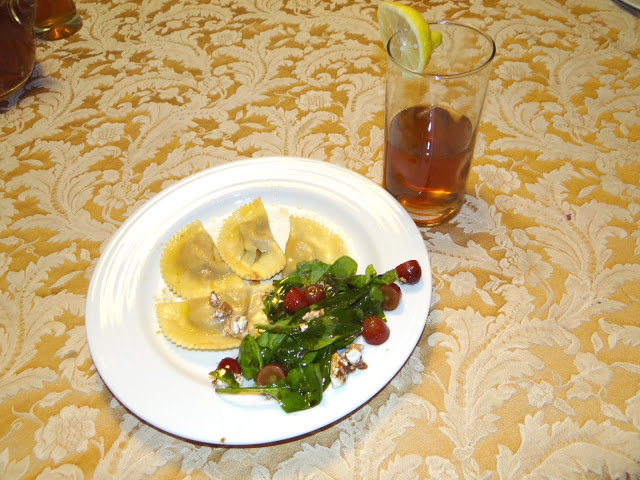 It was a truly wonderful pairing and the Lipton tea naturally brought out all of the accents of the meal. It was lightweight meal that was accompanied wonderfully with the iced tea. My family thought it was a wonderful addition to the ravioli, to have a refreshing glass of iced cold Lipton Iced Black Tea. I couldn't agree more with them!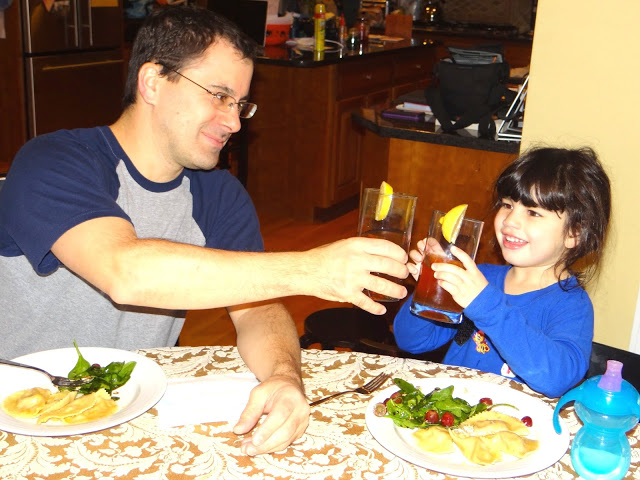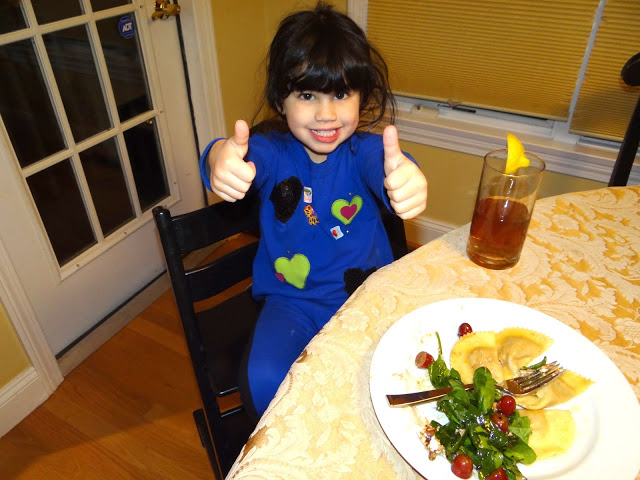 I am a huge fan of the Lipton Tea and Honey Pitcher Packets and plan to buy them for many years to come. They provide my family with a healthy alternative to the sugary drinks on the market and allows me to make drinks in easy way, without much effort on my part. Thanks Lipton for allowing my family to enjoy a nice, healthy glass of Iced Tea with their meals! Lipton can be found on Facebook and Twitter to learn more about their great products.
* I am a member of the Collective Bias®  Social Fabric® Community.  This shop has been compensated as part of a social shopper insights study for Collective Bias™ and Lipton #CBias #SocialFabric"