If you have not seen The Odd Life of Timothy Green, I HIGHLY recommend it. It is a truly beautiful masterpiece that keeps movie watchers engaged from beginning to end. Timothy Green, is played by CJ Adams, who is from my hometown in Rhode Island and is one of my nephew's friends. He is truly outstanding in the film, as is the rest of the cast. It is one of those magical movies that shows the true meaning of love this holiday season.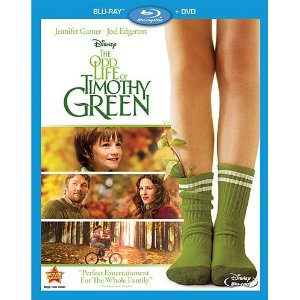 Disney's, "The Odd Life of Timothy Green" is one of the most uplifting and enchanting family films, on the year, which is now available on Blu-ray Combo Pack, DVD, and High Definition Digital and On-Demand platforms. It is the perfect, must-own family film for audiences of all ages to enjoy and snuggle up to this coming holiday season.
From Academy Award-nominated writer/director Peter Hedges (Dan in Real Life, What's Eating Gilbert Grape) and starring Golden Globe winner Jennifer Garner, Joel Edgerton, Oscar winner Dianne West and CJ Adams as Timothy Green, comes this imaginative story about a happily married couple who can't wait to start a family but only dream about what their child would be like. Then one stormy night young Timothy shows up on their doorstep. Soon they and the small town in which they live learn that sometimes the unexpected can bring some of life's greatest gifts. The story is written by Ahmet Zappa (American Gangster, Changeling).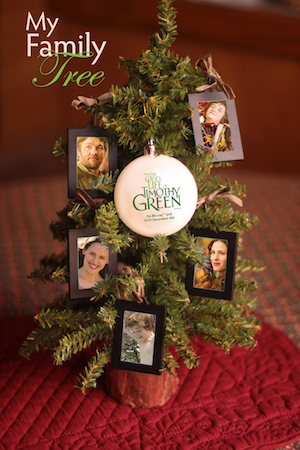 The Odd Life of Timothy Green Blu-ray Combo pack provides viewers with the chance to delve deeper into the captivating movie experience through never before seen bonus features, including the documentary "Family Roots: Bringing "The Odd Life of Timothy Green to the Screen" which looks at this unique family and the creative family story and the creative team that brought it to life. It included never before seen scenes, as well as , directory audio-commentary.
Need a small activity to do this weekend- keep reading: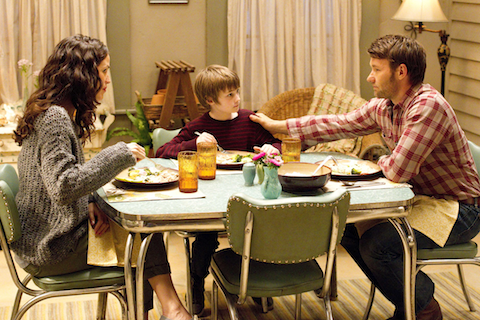 This time of year is all about telling loved ones how much they mean to us and counting our blessings. Share this message with your children this weekend with crafts that are designed to help facilitate conversations about who and what we are thankful for in anticipation of Disney's Tuesday December 4th release of THE ODD LIFE OF TIMOTHY GREEN on Blu-ray, DVD and Digital Platforms.
An easy to assemble Blessings Box made of cut paper and filled with a chocolate is a sweet way to express how much and why you appreciate a special person in your lives, making a great holiday gift kids can make for a coach, teacher or friend. Printable Wish Leaves help kids describe the kind of person they wish to be and can be used as a decorative reminder of their goals. During the holiday season, giving thanks is an important message and Leaf Behinds help kids give the gift of "Thanks" when they want to convey gratitude of good wishes to someone who has made a difference in their lives.

*I received this product for review purposes. As always, all my opinions are my own and not swayed by outside sources.
You can purchase The Odd Life of Timothy Green (2 Disc Blu-Ray ) today on Amazon for $22.99.