It's holiday shopping time and with that means a lot of shopping for the kids! One of my favorite kids clothes line, Tea is up and running strong this holiday season! If you check out their Tea Facebook Page, they are constantly giving the best styles for the holiday season plus discount codes. I am always on their page because you never know when they will be giving another discount! If you have not heard of Tea, now is your chance to find out more! Their clothes are ridiculously cute and hold up amazingly. I have hand me down of Tea clothes that have gone through two kids, and still look brand new!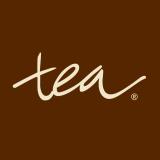 Tea has a wide assortment of clothes for boys, girls, baby boys, baby girls, and more! One of the items they are highlighting this holiday season is their girls holidays dresses. You can see how cute some of them are in the pictures below! They are sweet dresses without going overboard! They will make your little girl shine this holiday season.

While I do end up buying many outfits from Tea at Nordstorms, the people at Tea were generous to send me several outfits for Zane and Hayley for the fall season. Hayley is big into dresses these days so they sent her these two dresses below:
Each dress is long sleeve and heavy enough to wear in the heart of the winter. The detailing on the dresses is absolutely gorgeous and the intricate flowering makes Hayley feel special wearing her dresses. Each Tea Dress has its own unique style, which is something, I find rare in most dress designers. Every times she wears her dresses, moms stop me and say, "How cute… I love Tea."
Tea also has great leggings and they sent the Cozy Rib Knit Leggings. These leggings are so cute on and allow Hayley to have warmth in the winter season. She likes to wear them with longer tops and/or dresses, for various looks.
For Zane, they sent me Off Road Layered Tee with the Denim Look Pant.    I love the look of the layered tee.  A lot of times when you layer tees, it just doesn't look quite right. With this tea, the layering is already sewn in, so you will have no problem in that department. The graphic on the shirt is also very cute and looks terrific for boys! Along with the tee, they sent the Denim Look Pants.  These work wear-inspired denim-like pants look like your favorite pair of jeans but have all the comfort and movement of knit pants. A special vintage wash brings out the high-low effect of true denim. I love that it has an elastic waistband because with an almost two year old, it is a pain to unbutton and button pants over a diaper. I love this concept.
For another look, I can layer the Denim Look Pants with the Hikers Stripe Henley. This bold and textured look really makes him stand out. He looks adorable in it, and it is also comfortable for him. A lot of clothes make him itch but all of the Tea clothes, give him no problems whatsoever.
This holiday season, be sure to check out Tea Collection.
Buy it: You can buy clothes from any of the Tea collections online atTea Collection or at many fine department stores including Bloomingdales, Nordstorms, and Saks Fifth Avenue.
Win it: 1 winner will receive a $100 Gift Card to Tea. For the actual rafflecopter entry, click continue reading. The only mandatory entry is to tell me who you would shop for if you win in the comment section proceeding this post. While the other entries are optional, I highly suggest you filling them out to increase your chances of winning. US ONLY!  Good luck!
* I received the above products for review purposes. As always, all my opinions are my own and not swayed by outside sources.