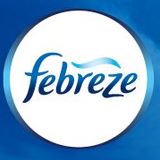 It is the holiday season, so it is time to look back at your favorite holiday memories you can remember and reflect. I remember growing up, I had so many memories that I can vividly recall and am glad I can now relate my memories and stories to my children!
Febreze wants to know your favorite holiday memories and would like you to share it on their Febreze Facebook Page. Febreze Memory List Questions will be posted everyday on their Facebook page from December 3-December 17, 2012. Each day a different question will be asked on their Facebook page to recall a certain memory and share on their Facebook page,  so be sure to check in each day to see what different memory question is being asked.
Febreze will be collecting the Top 10 best holiday memories from their fans – tell them yours and they may add it to the list! Be sure to add your featured memories from the questions they asked, and you may be featured on the Febreze Facebook Page. Sounds neat, right?
When I went to the Febreze Facebook Page, the most recent question asked was, "From pj's to snowsuits, tell us the most memorable OUTFIT you received from past holidays!" You know you want to go to the Febreze page now and answer because I am sure you have some really funny memories. As for me, I remember my mom dressing my sister and I in matching red dresses with really big shoulder pads- you all remember those- think 1980s! Those were the days!
Head over to the Febreze Facebook Page and be sure to look out for the daily questions each day till December 17 for your chance to be featured!
* I participated in a campaign on behalf of Mom Central Consulting for Febreze. I received a promotional item to thank me for participating"