Christmas is in exactly a month… Isn't that crazy how it just felt like Christmas 2012. With the holidays coming up, my music is always set to Christmas and holiday music. I just love when the radio stations turn their stations to all Christmas and I greatly enjoy singing along in my car. However, I have not found great Christmas DVDs that encompass all of my favorite Christmas tunes until now. I got introduced to A Rita Coolidge Christmas and I am in LOVE with her CD. It is so soulful, spiritual, and happy all in one fantastic CD.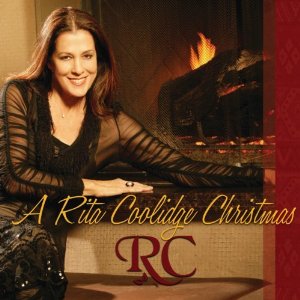 I know just about every song on the A Rita Coolidge Christmas DVDs. Songs include Rockin' Around the Christmas Tree, Santa Baby, Let is Snow, Winter Wonderland, Baby It's Cold Outside, Santa Claus is Coming to Town, Little Drummer Boy, Jingle Bell Rock, Have Yourself A Merry Little Christmas, Circle of Light, Amazing Grace, and Love in the Room.
Rita Coolidge is an extremely talented singer, along with a two-time Grammy Winner, who is bringing her love of Christmas music to this wonderful CD. Her singing is just beautiful and the tone of her voice made me wanting her to keep singing even after the CD came to end. The A Rita Coolidge Christmas CD puts holiday spirit into your every step. It is a beautifully orchestrated CD!
Most days you can find me in the car listening to Rita Coolidge, rather than the music stations. She has all my favorites so there is really no need to listen to other Christmas music on other stations. I know just about every song that she sings, so it is really fun to sing along! She definitely sounds 100 million times better than me, but who cares- the CD just puts me in a great mood and wanting to belt out all the Christmas favorites!
If you are looking for some great Christmas music, be sure to check out A Rita Coolidge Christmas CD! I promise you once you hear her voice, you will listen to the entire soundtrack without stopping! It is really good!
Win it: One winner will receive the A Rita Coolidge Christmas CD. This giveaway is run via rafflecopter, so click read more to see the actual giveaway. The only mandatory entry is to tell me which of the songs I listed on the album is you favorite in the comment section proceeding the post. While the other entries are optional, I highly suggest you fill it out to increase your chances of winning. US/Canada. Good luck!
* This review was made possible by Double Duty Divas and Rita Coolidge. I was provided the featured product free of charge to facilitate my review, but all opinions are 100% mine."