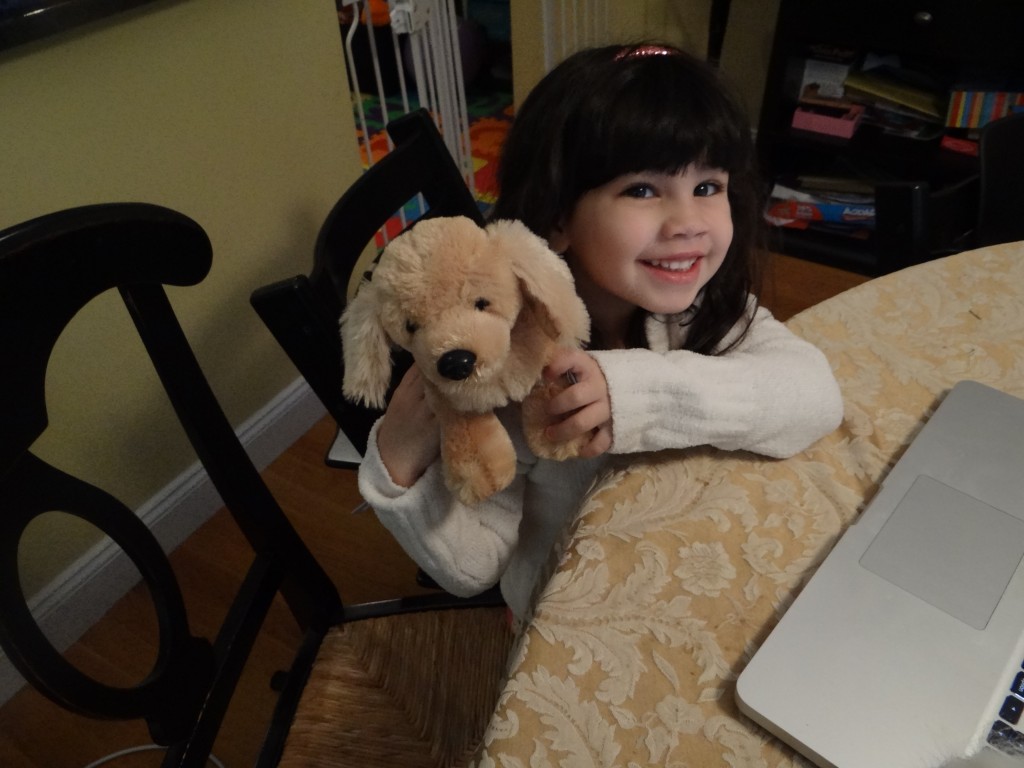 Hayley just celebrated a birthday and one of her birthday gifts was a Webkinz plush toy. I did not have too much experience with the Webkinz online world, so I decided to have one of my friends and her two older children (who are addicted to Webkinz) come over and show Hayley all about the fun she could have with Webkinz. I knew once she was given a tutorial from other children she would get the hang of it right away. She has been playing with my computer and all the games since has been two and a half, so I knew playing in the Webkinz world would be right up her alley!
On each of the Webkinz plush toys there is  a secret code to register and adopt your pet. Hayley did this with her birthday Webkinz dog and was given two other Webkinz plush toys to register including the adorable Rockerz horse Webkinz toy. She was so excited to register her Webkinz because after filling out some basic information (by me) she had officially adopted three Webkinz.  She was so excited to  name her Webkinz and get each of the Webkinz birth certificates. She is too proud to be their "mom".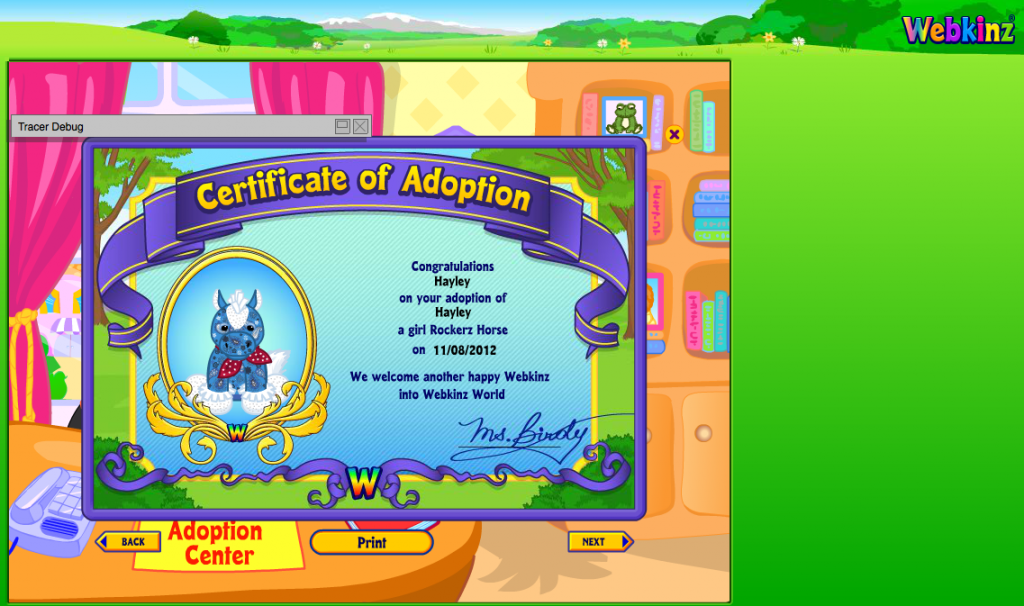 Once she was all registered and adopted her Webkinz, she entered the wonderful online Webkinz world. In this world your child can use their adopted pets and start to take care of them. Hayley is able to feed, accessorize, buy toys, buy furniture, play with them, and bathe them. She loves to put her Webkinz in the pet world and decorate their virtual room. That is by far her favorite part- putting various pieces of furniture in the virtual room and then having her pet move to the spot of the room that Hayley wanted him to go. Hayley gets so excited to see her pet move from the bed to the coach, and so on. She also loves to bathe her pets, and finds it so funny when she puts the shampoo on her pet. It cracks her up everytime!
Along with playing, bathing, feeding her pets, she could earn KinzCash to actually buy the food, furniture, and necessities for her pets. Don't worry- the money is not real! It is just a way for your child to have some fun and learn that in order to buy things one has to earn money. She does this by playing some great game on the Webkinz online world. Her favorite is a game where you spin the wheel and when it lands, she will earn extra spending money. Hayley likes to use the money to buy furniture for her pets virtual room. She is a diva when is comes to making sure her pet is fashionable!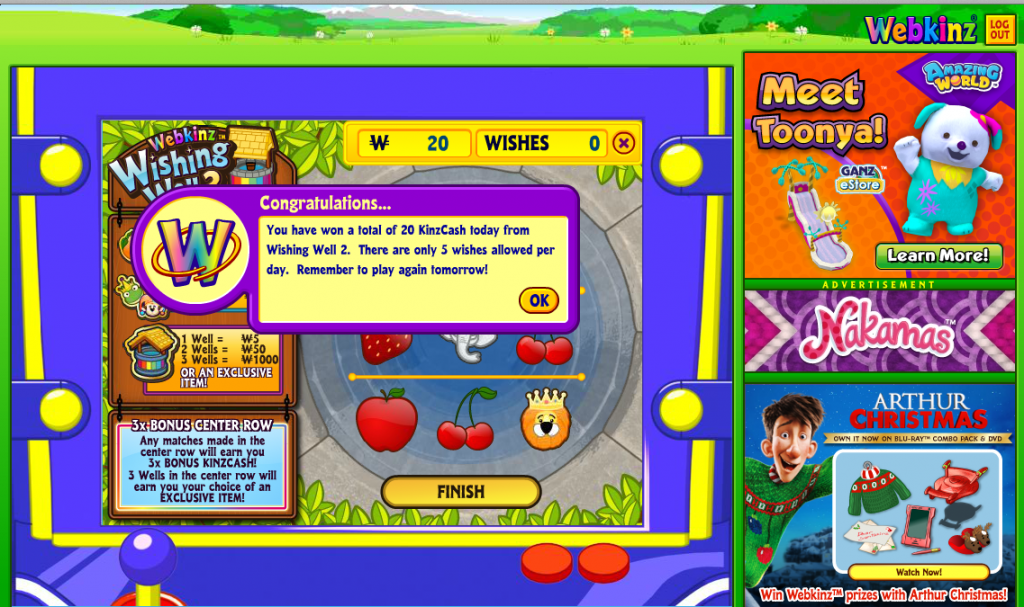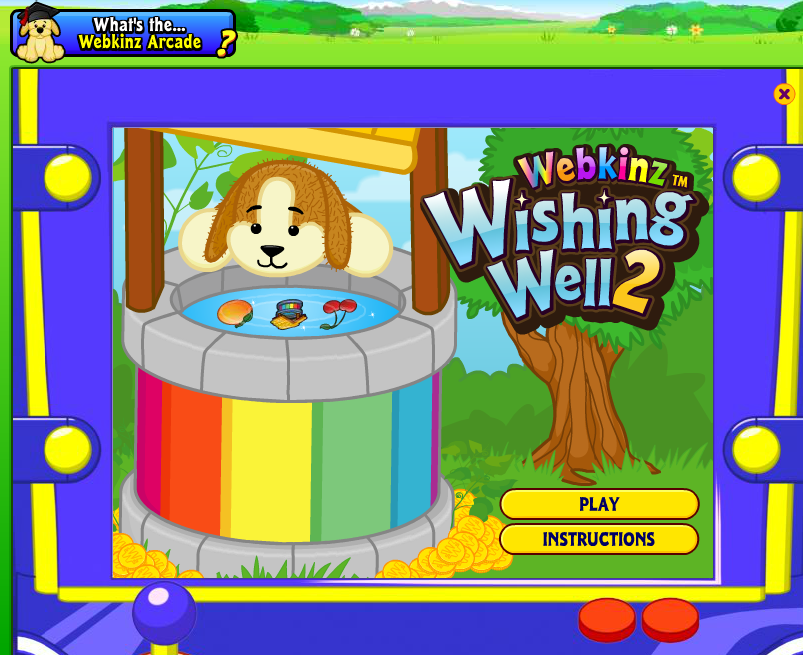 Hayley now has three Webkinz and we already are thinking that we are definitely going to be buying some more to add to her holiday gifts. When you add more pets, they can start interacting with each other   and have even more fun in the virtual world. Hayley is so excited to start different rooms for each of her Webkinz and see them interact!
As a mom, I love the idea of Webkinz and the online Webkinz world. It is nice to see a game system where Hayley is not only having fun, but actually learning a thing or two. You should see how seriously she takes care of her online pet. She is learning the value of respecting others and taking care of others, as well. It is really sweet to see! It is teaching responsibility while allowing your children to have fun simultaneously. She recently started harvesting her own garden for her pet so she could earn some money to pay for her pets food and lodging.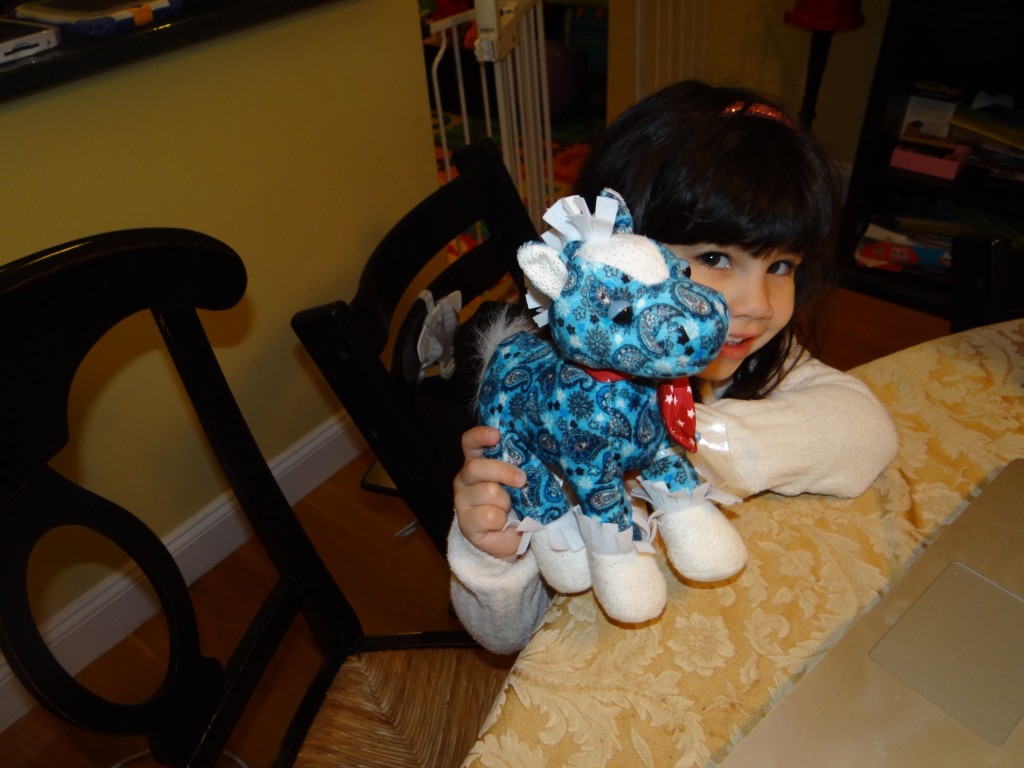 Aside from the fantastic Webkinz online game, Hayley loves to play with her Webkinz separate from the game. She sleeps every night with her Webkinz and it makes an adorable stuffed plush. Zane also has his own Webkinz plush dog, but he will not give it up to allow Hayley to play with it. I figured it is O'kay because in a couple of years, Zane will be a Webkinz player.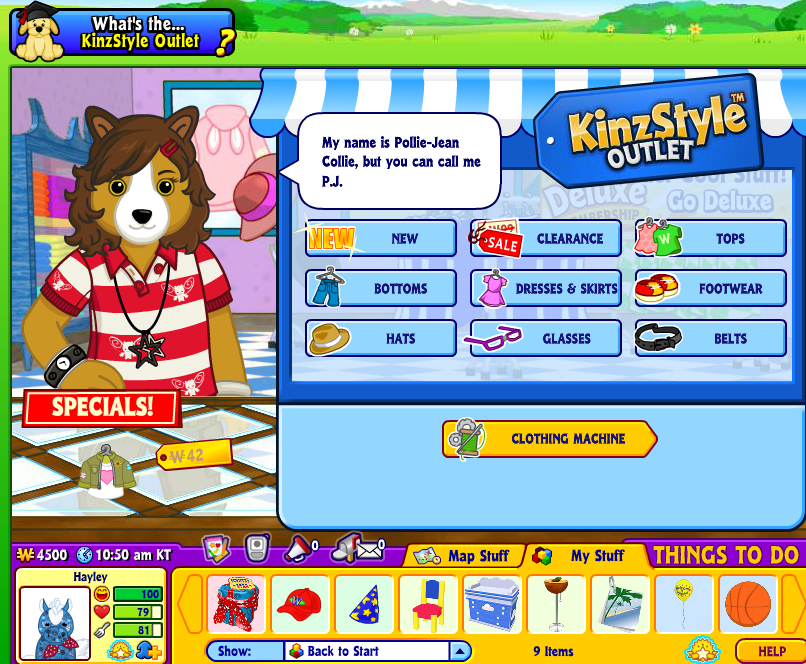 As much as we love playing Webkinz on the computer, I am equally excited about the new iPad app for Webkinz. Hayley plays with my iPad 24/7, so I know she will thoroughly enjoy this app. They have also recently introduced a Facebook game for Webkinz. This game is similar to other Facebook games and while we liked it, we preferred the traditional computer Webkinz game. I think part of this is due to my daughter not having direct access to Facebook and feeling slightly skeptical of her having access to my Facebook page to play the game. However, I enjoyed playing the Webkinz Facebook game and thought the layout was great! It is very similar in that  it features online games and taking care of your online pets. I think in another couple of years, she will really enjoy the Facebook game and it will be awesome to play with her friends online.
I think you can tell by my post Hayley and I are HUGE Webkinz fans. I see many more years of her playing with the Webkinz and having fun in the Webkinz world. I can't wait until she opens up her next Webkinz this holiday season.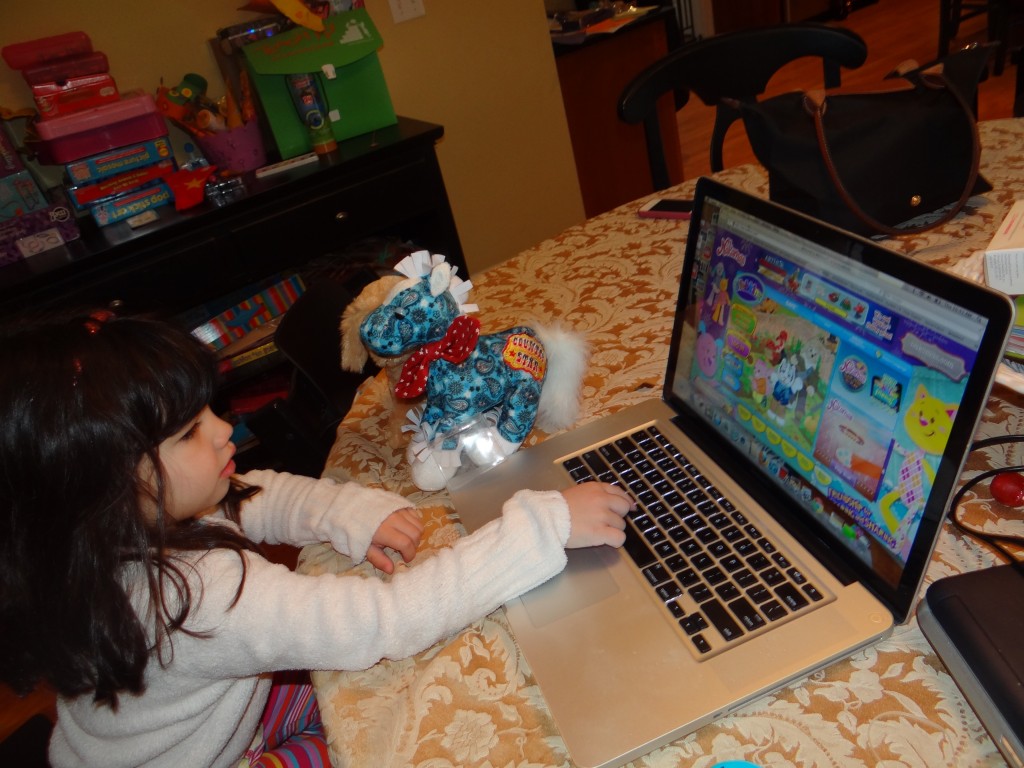 Be sure to check out Webkinz website and follow along with them on Facebook and Twitter. You can also find a store where you can find out where the Webkinz are sold and see their special Webkinz holiday gift guide. Happy Webkinz shopping!
*I participated in a campaign on behalf of Mom Central Consulting for Webkinz. I received a product sample and a promotional item to thank me for participating.