Hayley was so excited to receive her Paper Hat Press Little Big Top Personalized Book. If you are not familiar with Paper Hat Press, they make personalized children's books. They have adorable themed books that can make your child into an the action figure in the book.
The way it works is you choose a book based on the child's age and gender. You then personalize the book by entering in the basic and optional information about the child including the child's name, birthday, and favorite food on the guided order form available on their site, Paper Hat Press. You can then customize the character based on what your child looks like- you can pick the eye color, hair color, length and style, skin tone, and more to exactly resemble the child you are buying the book for. You can then add a personal dedication for the child. After you are done with this, in one week you will receive your personalized book within 2 weeks! That is all! How quick… How easy… How cute!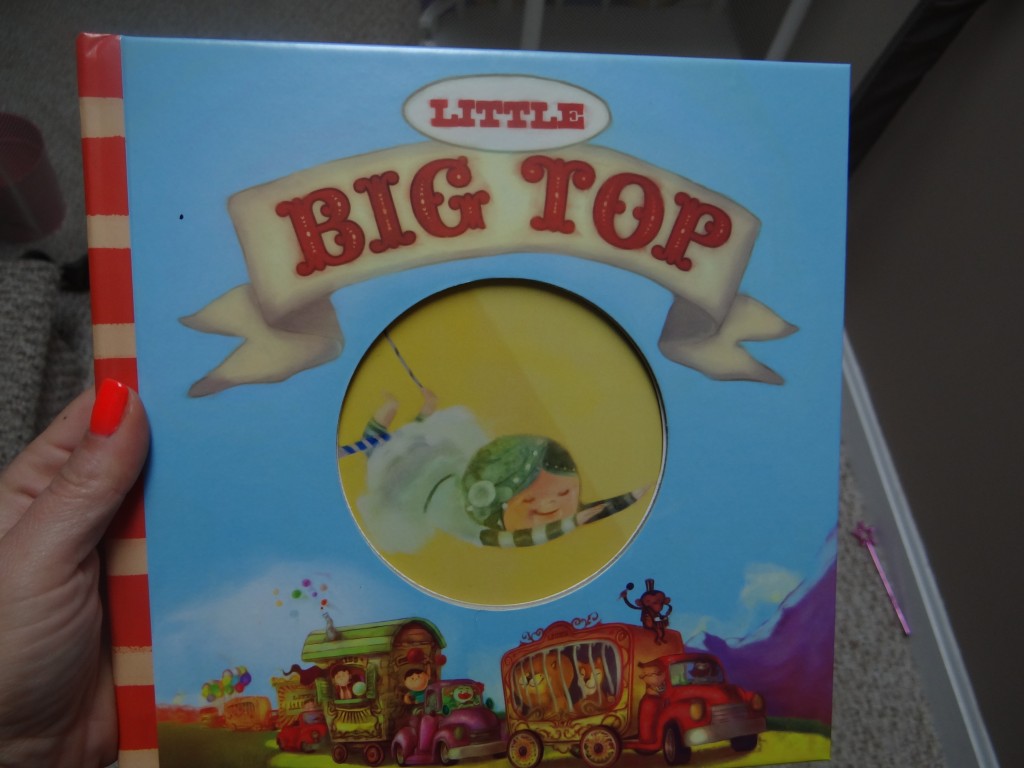 Some of the themed books includes superheroes, birthday, Christmas, and Circus books. They also have a vast array of other books as well. We received the Little Big Top personalized kids book for Hayley. The book is just too cute for words. The illustrations are beautiful and the words are fun and short enough for my four year old to enjoy.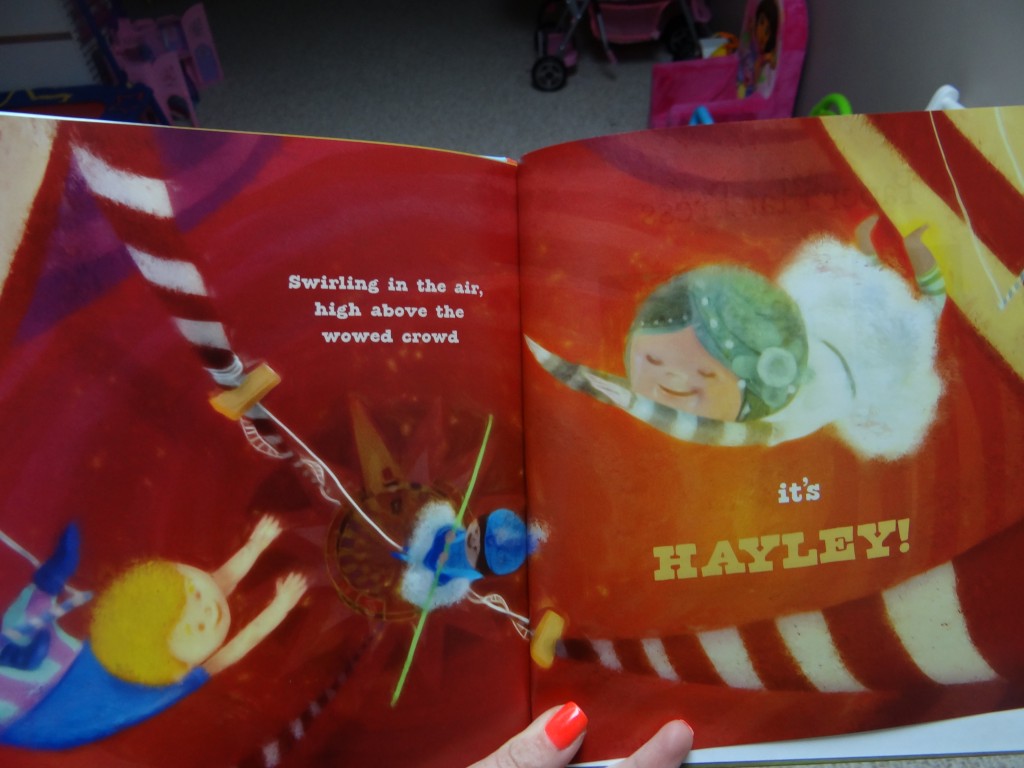 The story starts by telling that a circus is coming to Rhode Island- which is Hayley's hometown. It then goes on to personalize the pages and the way the character looks like Hayley. At the end of the book, it shows Hayley flying high above the crowd in the circus. Each page features vibrant circus features and illustrates Hayley, as the customized character.
Paper Hat Press books come with a 100 percent satisfaction guarantee, that if you are not happy with the book, simply replace it free of charge. The books run around $31.95 on the Paper Hat Press site. It would make a great gift, for those book readers in your lives!
*I received the above product for review purposes. As always, all my opinions are my own and not swayed by outside sources.