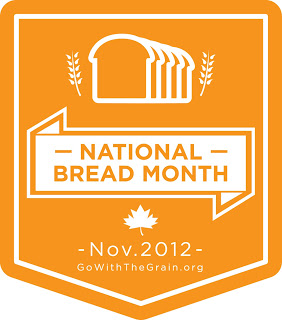 Did you know that this month we are celebrating National Bread Month? I know for me bread is an everyday staple in my household for many reasons. First off, my children are both extremely picky eaters and one thing they both agree on is a good sandwich. I send them to school each day with the sandwich being their main meal and a healthy snack to accompany it. For us, our go-to sandwich is soy butter and bananas. Since we found out Zane has a severe peanut allergy, we had to stop using Hayley's beloved peanut butter, but we found a nice substitute with soy butter.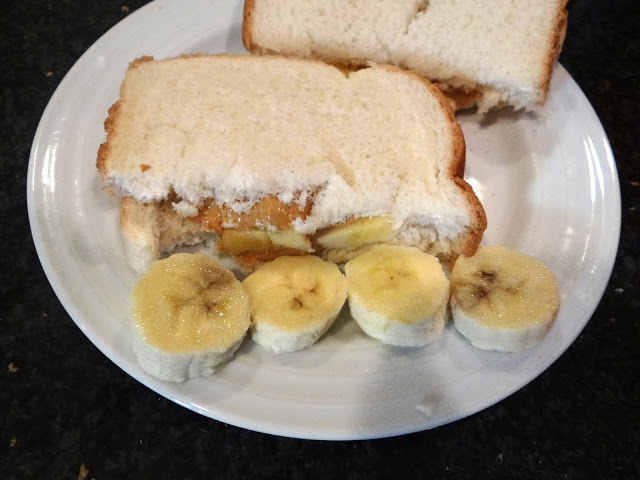 I am very happy that my entire family likes sandwiches. We use so many different types of breads in our household and we always have many on hand, since we go through so much bread each week. Sometimes I even freeze the bread to assure we don't run out. That is how much we rely on bread!
Bread is the most important ingredient in making a healthy and delicious sandwich. It is truly the foundation of a great meal at any time of the day. There are some nights I am too tired to cook and we end up eating a great sandwich. In the morning I like to make some egg sandwiches. So for our family, sandwiches are served for many meals (not just for the lunchtime hour).
The complex carbohydrates in bread and other grain-based foods provide lasting energy the human body craves and needs on a daily basis. Grains from breads are essential to live a well-balanced lifestyle. Bread and grain foods provide many essential nutrients that our bodies need to stay healthy and fight diseases such as heart disease, diabetes, some cancers, and birth defects. Whole grains found in some breads are a good source of fiber and complex carbohydrates and are naturally low in fat. Enriched grains found in other types of bread are also a good source of complex carbohydrates and are one of the major sources of iron and folic acid in our diets.
The Dietary Guidelines for Americans recommend to eat six one-ounce servings of grain foods each day and what better way to get these essential grains than from grain-based foods including breads, buns, bagels, tortillas, and crackers. I love the fact that breads are not only healthy and provide the essential nutrients, but breads are also affordable! Along with being affordable, it is extremely convenient and versatile food.
I thought I share a few fun facts about sandwiches. Did you know that 41% of American adults eat sandwiches up to six times a week, and more than 60% of American adults eat a sandwich at least once per week. Americans like their sandwiches so much that 86% of adults maintain they would rather spend their lunchtimes eating a sandwich than checking Facebook. I thought it was also neat to see how the idea of a sandwich developed, in honor of the 250th anniversary of the sandwich. The sandwich was born in England in 1762, when Sir John Montagu, the 4th Earl of Sandwich, didn't want to put his cards down in the midst of a marathon game of poker. Since he didn't want to put his cards down he requested his meat be served to him between two slices of bread. Hence the term sandwich was born!
To celebrate the 250th anniversary of the sandwich and to celebrate National Bread Month, the Grains Food Foundation has enlisted celebrity chef and sandwich lover Bryan Voltaggio to create four exclusive sandwich recipes showcasing the classic kitchen staple. Check out Bryan and his great recipes, by visiting gowithgrain.org.
I thought I share my husband's and I go to sandwich that we eat at least a few times a week. We simply take two pieces of bread (we change the types of bread we eat daily) and add in bologna, turkey, and cheese. We then top it with some fresh avocado and voila, we have a delicious and nutritious meal!  It is so easy to do, so convenient, and provides us with the essential nutrients through our fabulous selections of breads.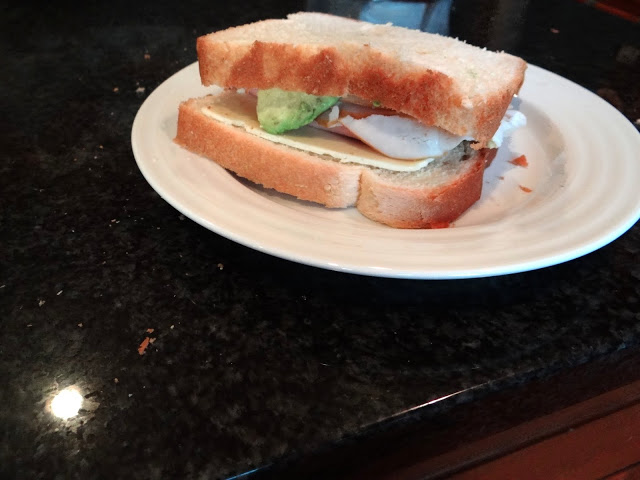 We love bread in our household and hope you enjoy it in yours too! It provides the perfect canvas to a healthy meal enriched with vitamins and minerals you need each day to stay healthy!
*I wrote this review while participating in a blog tour for Mom Central Consulting on behalf of the Grain Foods Foundation. I received a promotional item to thank me for taking the time to participate.