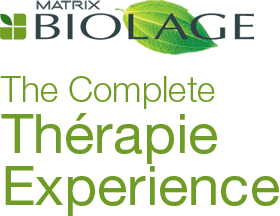 When Matrix contacted me after fashion week, to tell me about all the stars who used Matrix hair products during fashion week, I was not surprised!  I absolutely love Matrix products and have been using them for many years now! My hairdresser also really likes the line, which makes me feel great using all of their products. Even before I was sent products from Matrix for review, I was a devout fan!
Matrix is a line of complete professional hair products that will make your hair sleek, shiny, and rejuvenated. They have a complete Biolage line which you might have seen in stores around the country which include  Exquisite Oil, Colorcaretherapie, Fortetherapie, Hydratherapie, Rejuvatherapie, Scalptherapie, and Voumatherapie. The end results of using these products include moisture, color care, sleekness, amplification, curl, and repair (in accordance of what product you use!)They also recently introduced the Vavoom line which produces the modern saloon styling line for instant high glam results.
Since I have color treated hair, Matrix sent me several bottles of the Matrix Biolage  Colorcaretherapie Shampoo and Conditioner, along with the Color Bloom Mask, and the Color Care Shine Shake. This line is created with professional low PH formulas with Orchid and UV Complex to moisturize and protect the depth, tone, and shine of color-treated hair without parabens or synthetic dyes.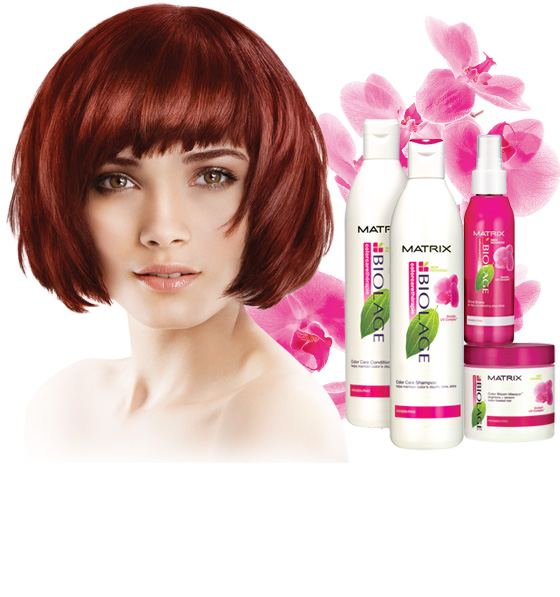 I have had great success using this line. My hair has never felt shinier or healthier, and  with using the color treated formula, my hair does not dull at all! The color still stays bright and lively despite not getting it done as many times as I probably should. I generally use the Colorcaretherapie Shampoo followed by the Conditioner. About once or twice a week, I substitute the Color Bloom Mask for the Conditioner. It helps preserve color's vibrant bloom while sealing the cuticles with a low PH formula. Lastly, I use the Matrix Biolage Color Care Shine Shake ever day when I am finished blow drying my hair. It gives it the extra shine that leaves my hair feeling gorgeous!
I highly recommend the Matrix Biolage line. You can purchase any of their Matrix hair supplies at saloons across the country or on Amazon.
Win it: Two winners will receive the complete Matrix Biolage ColorCaretherapie Shampoo/Conditioner/Shine Shake line. This is a $70 product giveaway and there will be two winners. If you do not have color treated hair, you can select another biolage line that fits with your hair type. This giveaway is run via rafflecopter so click continue reading to see the actual giveaway. The only mandatory entry is tell me if you ever tried the Matrix line and if you have not, have you seen it before in stores. Please place comments in the comment section. While the other entries are optional, I highly suggest you fill them out to increase your chances of winning. US only. Good luck!
a Rafflecopter giveaway

* I received the above products for review purposes. As always, all my opinions are my own and not swayed by outside sources.