Have you heard of the adorable Bratzillaz Dolls? If you heard of the Bratz dolls, these are the witch relatives to them. Hayley is not afraid of witches and she loves dolls, so is was fun to see a doll collection dedicated to Hayley using her imagination with play in these dolls. Bratzillaz turns glam dolls into some wicked fun!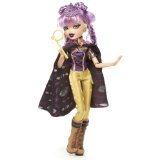 Each of the Bratzillaz have their own unique fashion outfits and accessories that make them witch-like. Each doll comes with their own fashion accessories including a special spell, witch outfit with hairbrush, removable boots, hat, doll stand, earrings, and a witch mark.  It inspires Hayley to be imaginative, while allowing her to have some fun. She just loves the witch outfits and has a blast with the hairbrush that is shaped like a broomstick. It is like Halloween all over again!
There are 5 Bratzillas: Jade J'Adore, Sashabella Paws, Yasmina Clairvoya, Cloetta Spelletta, and Meygana Broomstix. They each have their own pets that are sold separately.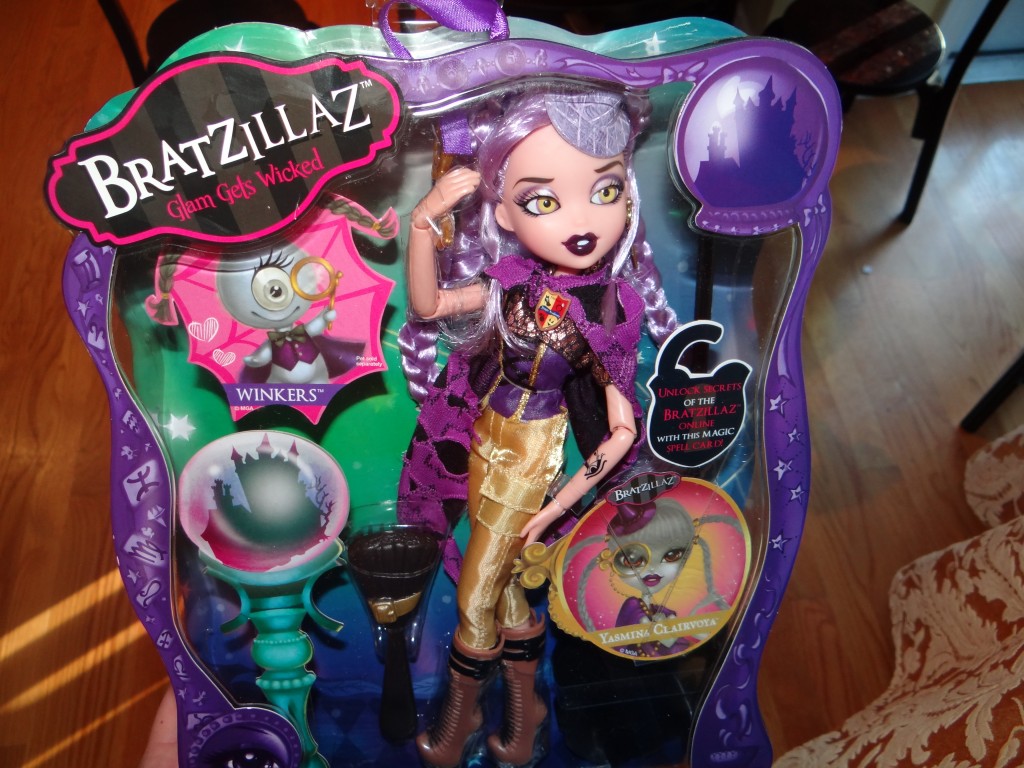 We received Yasmina Clairvoya. Yasmina has the power to see the future and she will help protect you for anything that is coming in the future. She loves to see the future through her glassy, beautiful eyes. She comes with a magic spell card that you can hold up to your webcam and  unload various spells and more. You can have a whole lot of fun at the online Bratzillaz Academy with the magical spell card.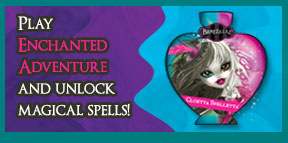 Bratzillas are available where there Bratz dolls are sold and on Amazon for $19.97. It would make a perfect gift for those who children love the Bratz. Why not introduce them to the Bratz cousins and have them feel special this holiday season!
*I received the above product for review purposes. As always, all my opinions are my own and not swayed by outside sources.