Have you seen the movie, What to Expect When You're Expecting, with Cameron Diaz? Do you know that book is based on the #1 Bestselling Pregnancy Book with the same title?  Well, today I am here to talk a little about this book, as well as the next books in the series, What to Expect The First Year, and What to Expect The Second Year!
I remember when I was pregnant and didn't know the first thing about babies, I wanted to do some reading and find out some information that would help me during my pregnancy. I was a scared, soon to-be new mom and I wanted to know what was exactly happening inside my body every single week. The whole concept of pregnancy was so foreign to me and I was just simply a nervous future mommy! Aren't we all at some point, as a soon to be mom?
When I headed to my local Babies' R Us, the lady who was registering me, raved about the pregnancy book, What to Expect When You're Expecting. I went over to pick it up and was amazed that there was such a comprehensive pregnancy book out there for new moms! Written by Heidi Murzoff and Sharon Mazel, it was a fully comprehensive pregnancy guide that answers any question I could have possibly had during pregnancy. I remember I read this book cover-cover when I got it and then when each month passed, I would go back and read the month I was on, and what I could expect that month. It helped relieve all my nervousness by making me feel confident that the issues I had with my pregnancy, were not unknown to the world.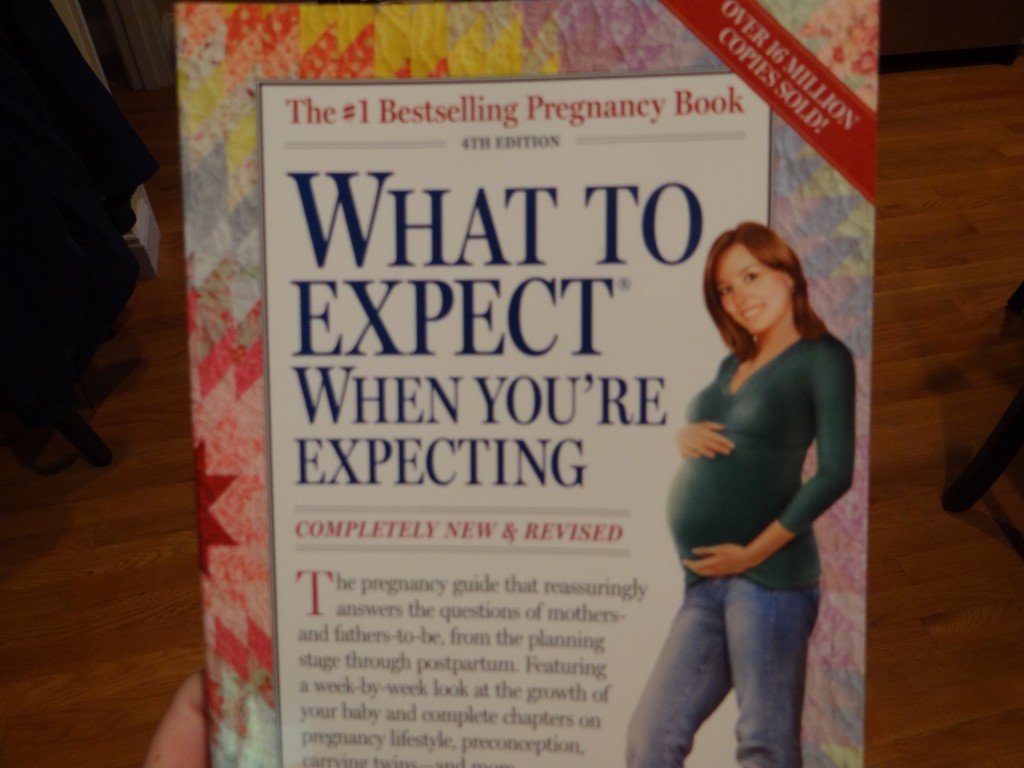 What to Expect When You're Expecting, answers the questions of mothers and fathers-to-be, from the planning stage through postpartum. It features a week-by-week look at the growth of your baby and has complete questions of pregnancy lifestyle, preconception, carrying twins, and more! Some of the many questions it will answer includes: "I'm so sick I can't even eat for one.  How can I eat for two", "Can I get highlights in my hair? How about my monthly wax", "I'm only in my second month-why am I showing already", "Can I stick to my workout routine while I'm expecting:, "Why is my skin broken out and blotchy", " I think felt the baby kicking but I am not sure now..How do I tell", "Will my body ever be the same after delivery", and many more!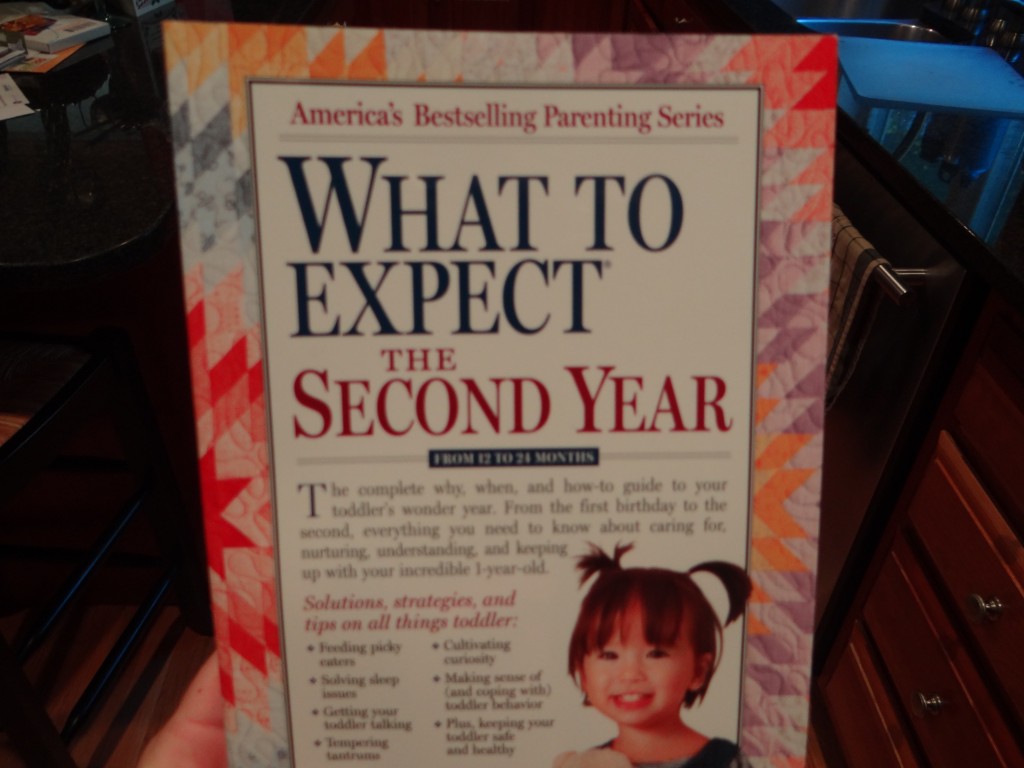 I can easily see what 16 million copies of this book were sold and why it is the #1 bestselling pregnancy book! While I loved reading this during my pregnancy, I wanted to know what actually to do with the baby when he/she came? Sure I know a lot of is learning through taking care of an actual baby, but it is nice to know that there are books out there  that will help me to look up what I am to expect with my child through the first year and second year.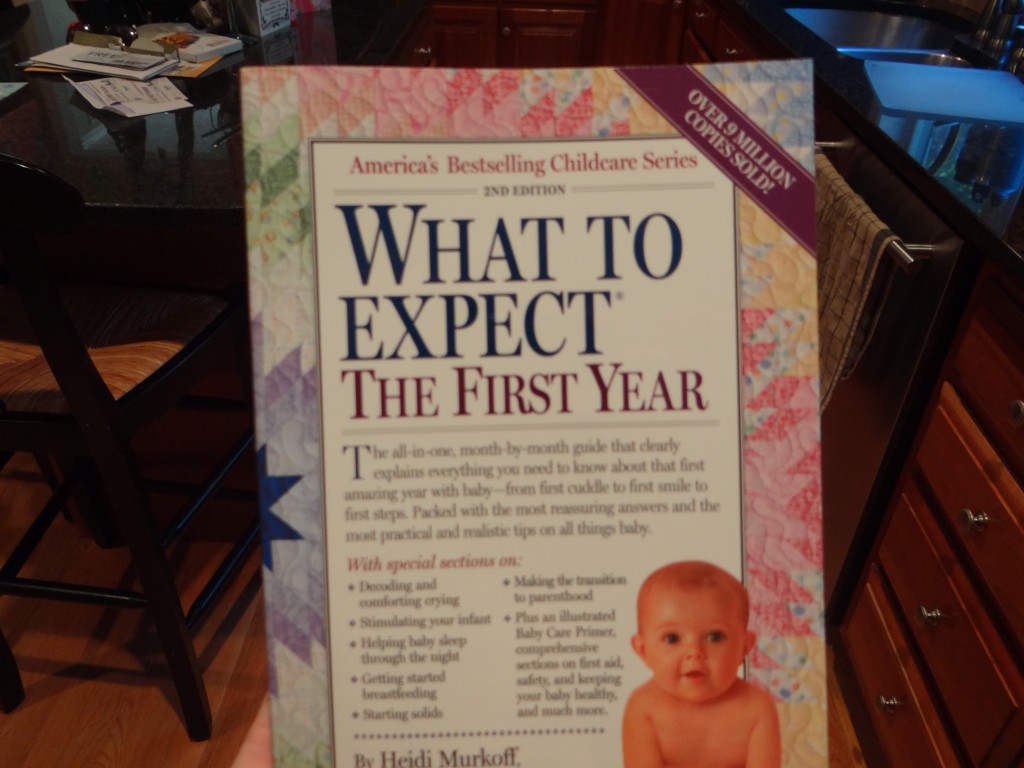 That is where What to Expect The First Year and What to Expect the Second Year comes in! What to Expect The First Year is the all-in-one month guide that clearly explains everything you need to know about that first amazing year with the baby-from first cuddle to first smile to first steps. Packed with the most reassuring answers and the most practical and realistic tips on all things baby. In the book, there are special sections devoted to decoding and comforting crying, stimulating your infant, helping baby sleep through the night, getting started breastfeeding, starting solids, making the transition to parenthood, an an illustrated baby care primer with comprehensive sections on first aid, safety, and keeping your baby healthy.
What to Expect The Second Year is the complete why, when, and how-to guide to your toddler's wonder year. From the first birthday to the second, everything you need to know about caring for, nurturing, understanding, and keeping up with your incredible 1 year old. They offer solutions, strategies, and tips on all things toddler including feeding picky eaters, solving sleep issues, getting your toddler to talk, tempering tantrums, cultivating curiosity, making sense and coping with toddler behavior, and keeping your toddler safe and healthy.
These books are a godsend for any new mom out there or even a mom who is on her second, third, or subsequent pregnancies. The books retail from $14-94-$16.95 each with close to 600 pages of knowledge given. Be sure to cheek out their website, What to Expect When You're Expecting.
Win it: One winner will receive all three of the above books. This is a fantastic giveaway if you are a new mom or you are expecting. It would also make a great gift. This giveaway is run via rafflecopter so click read more to see the actual giveaway. The only mandatory entry is to tell me what book you are most excited to read from the ones above in the comment section proceeding the post. While the other entries are optional, I highly suggest you fill them out to increase your chances of winning. US and Canada. Good luck!
a Rafflecopter giveaway

*I received the products above for review purposes. As always, all my opinions are my own and not swayed by outside sources.